Easter: More than just bunnies and eggs
06 April 2023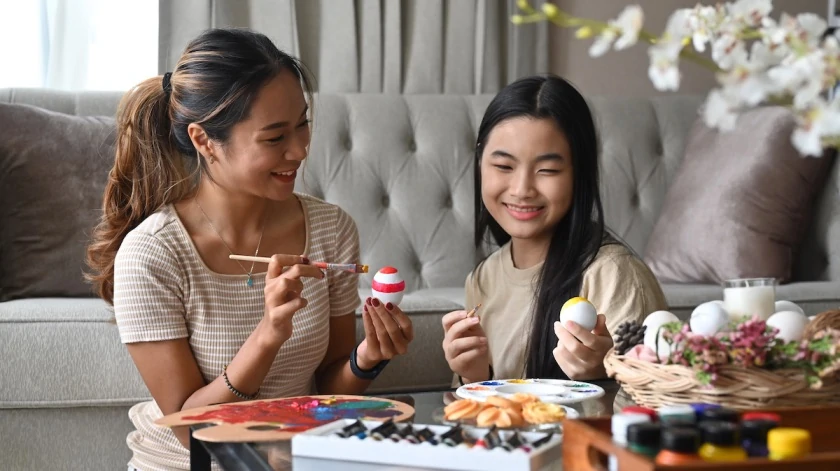 What comes to your mind when we talk about Good Friday and Easter? The Easter Bunny and beautifully-coloured eggs are probably the first images that spring to many people's heads! Many students squeal in joy with the thought of having a long weekend ahead. On the other hand for our Christian friends, they look forward to observing both days as they hold deep roots in their faith.
Good Friday and Easter
Both Good Friday and Easter are intimately connected in Christian faith. Though Good Friday has the word 'good' in it, it's not a day for celebrations - but rather one of solemn reflections where they look back on the origins of Christianity.
Easter is also rooted in Christian traditions, but many of the symbols we associate with it today such as the Easter Bunny and Easter eggs come from other origins! For instance, the Easter Bunny came to be the face of Easter due to its symbolism of fertility, renewed life, and hope that accompanies Easter. Eggs are also seen as a symbol of rebirth and new beginnings, and are often decorated with bright colours and patterns that you see everywhere today on television and on the internet.
However, these symbols of Easter have become commercialised in our world today and are often seen on candies, chocolates, toys, and other merchandise. Despite their commercialisation, the Easter bunny and eggs are still cherished and used to celebrate new beginnings for joyous occasions and family get-togethers.
Blessed Good Friday & Happy Easter!
As we approach Good Friday and Easter Sunday, let us take this time to reflect on the meaning of these two important days, which offer moments for many of us to come together, strengthen our bonds with family and friends, and embrace new beginnings.
From all of us at Geniebook, we would like to send our warmest wishes to all our Christian friends commemorating Good Friday and celebrating Easter - we hope they are filled with joy, love, and renewed hope!