Maximise your child's improvement with
personalisation
Accelerate your child's academic progress with AI-personalised questions, live online classes and teacher chats, plus learning rewards to keep them motivated.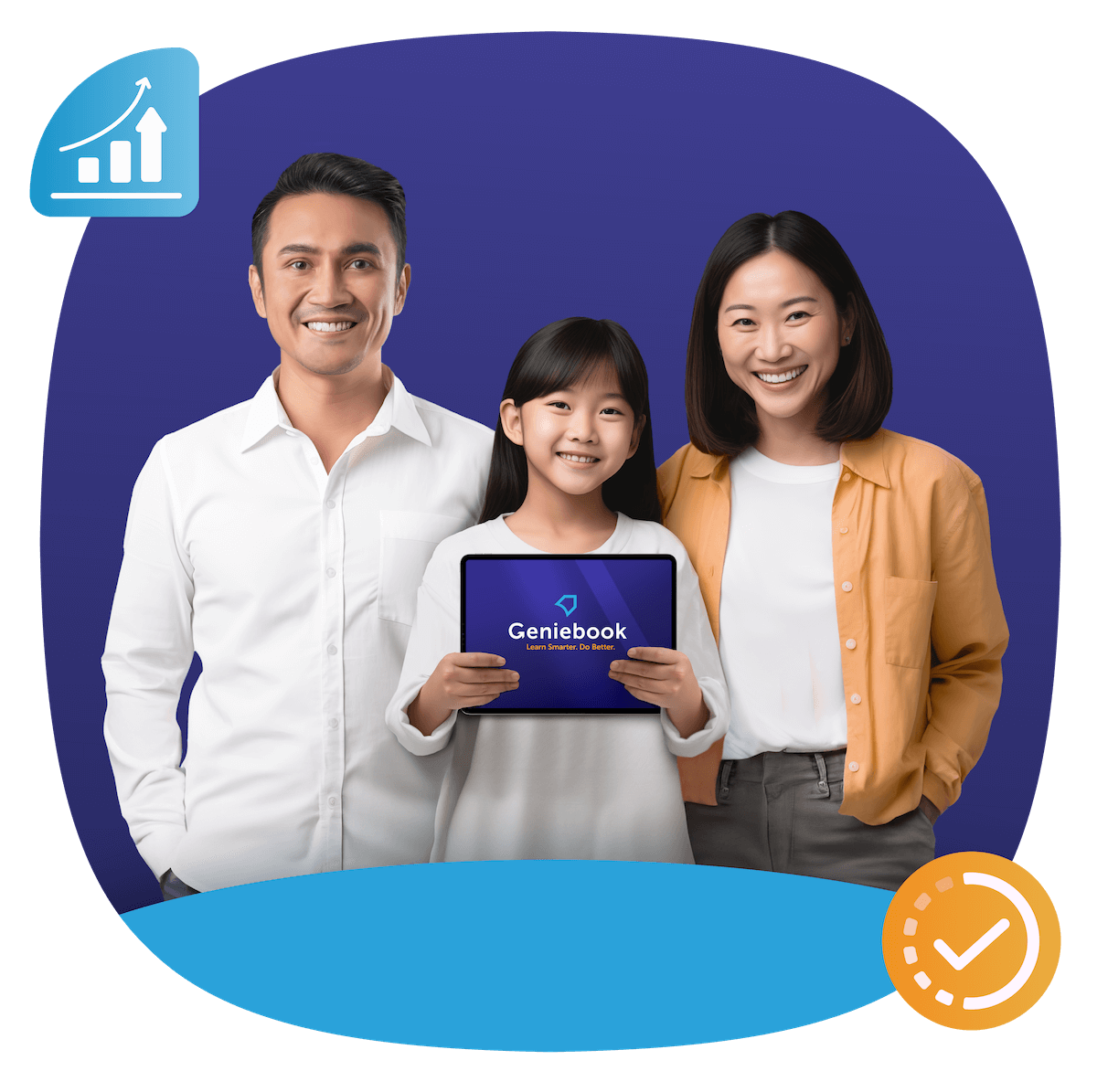 Go further
with AI
Geniebook's proprietary AI recommender analyses each student's learning habits and constructs an academic profile based on almost 1,000,000 data points.

By learning from similar profiles in its database, our AI derives the most effective set of questions that will maximise your child's improvement.
Our products
Use our suite of online learning products to accelerate your child's learning and help them do better in their studies.
What parents & students are saying
"My girl enjoyed Geniebook's P2 Chinese live online lessons. There were interactive quizzes and the teachers were very engaging. There are recorded classes available as well, and real-time chats with teachers to get students' questions answered. Parents also have a separate app to get valuable insights and track their child's progress."
"As a working mum with three children, I don't have much time to revise school work with my kids. I decided to try out Geniebook after seeing so many positive reviews about them. Hermione tried their Diagnostic Assessment, got full marks and enjoyed it so much! She was also able to learn more efficiently with the instant solutions."
"We signed Yashash up for Geniebook so that he can level up his Maths.

It has live and recorded classes, AI-personalised worksheets and real-time chats for homework help, to give kids a complete revision plan."
Students & parents love us!