Exam Tips for 2024
PSLE Exam Tips for 2024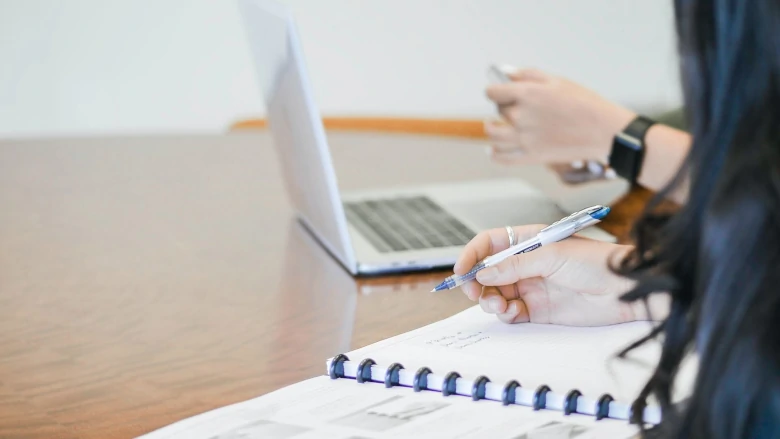 Have you ever wondered if studying hard is the same as studying smart? We at Geniebook can tell you that it is not. In fact, the two processes stand at opposite ends of the revision spectrum. You may disagree, but hear us out.
A child who sits for 6 straight hours every day going through the PSLE syllabus is of course working hard. For the sake of convenience, let us call this 'child' Kim. Kim and his parents make sure he thoroughly goes through his books, cover-to-cover, burns the midnight oil memorising notes, and wastes no time to eat or play.
Now, let us introduce Jon who is serious about his studies too but he and his parents know the importance of revising smart. They make sure Jon knows all the concepts clearly, religiously solves timed past year paper tests, eats and sleeps on time and squeezes in some time to play too.
By reading just this much you must have realised that Jon is being smart, revising his syllabus in an organised and result-oriented manner. Allow us to share our expertise on how to optimise your child's revision time, and eventually score.
Practice makes perfect
Make the above saying your child's mantra. Appearing for PSLE can be nerve-racking for our young minds. The good news is we can train them to be the best by exposing them to the exam stress from the comforts of the home. Encourage them to solve Past Year Papers, easily available in bookstores like the Ten-Year Series, or invest in an online preparatory course. Set up a mock examination centre at home. Ensure that they solve each question paper with the timer on. Make sure no one disturbs them while they are solving the papers. Take away the paper as soon as the time is up. This will prepare them to finish on time and handle last-minute sweaty palms during the actual PSLE exams.

To help your child get in PSLE-ready shape, download our free exam papers for some extra practice!
Analyse the paper
Past year papers help you understand two things — Not just your child's strengths but also weaknesses. Make them sit with you to see where they went wrong, and discuss how best they could have written the answers to score more. Make a note of which sections/topics need a bit more revision/practice. Now discuss their strengths and make sure they remain strong on those topics till the exam day. Geniebook can help to power your child's learning in an efficient and effective way. Geniebook's proprietary A.I system detects and analyses your child's strengths and weaknesses and uses these data points to personalise revision worksheets (all taken from a vast library of over 300,000 questions and problems based on MOE's syllabus).
With repeated practice and revision, your child can deepen their understanding and convert the knowledge to long term memories.
Lend them a hand
Help your child plan their study schedule, and explain to them why they need to stick to it. Set a target every day. If your child feels worn out, sit down with him/her and help them finish the study schedule. If by any chance the child falls behind, do not nag. Instead, reschedule the next couple of days' study plan to squeeze in the pending revision. Knowing that the parents have their back is enough to push the children to do better.
Geniebook also provides performance tracking in real time to bring visibility to your child's learning progress. Our Study Plan feature can also help your child plan and revise better by tackling learning gaps efficiently and within schedule.
Read away
Make reading a habit. The more you read, the more you learn. New words will add sheen to your vocabulary. Reading also promotes better sentence formation. It will help you during your Oral examinations to conduct an interaction/conversation or exchange ideas with ease. Be sure to read your textbooks a few times to grasp the concepts and topics. Reading also has a recall value.
Pat their back
It is up to the parents/guardians to boost a child's morale. A good word, an appreciative nod, a happy pat on the back — such psychological boosts will make your child confident and happy. A positive mind will result in an optimistic attitude for the child who will find tackling the long-drawn PSLE syllabus a wee bit easier.
In Geniebook, students are rewarded with bubbles when they complete worksheets or attend our online lessons. The earned bubbles can be used to redeem fun items from our Bubble Store, which keeps students motivated and eager to learn.
Copy URL
https://geniebook.com/us/exam-preparation/psle/exam-tips