Everything you need
to excel in Chinese.
Master key knowledge points and examinable vocabulary through immersive story-based lessons guided by two experienced teachers. Benefit from active group participation in our focused tutorials with a 1:4 teacher-student ratio. It's a new way to learn Chinese online with Geniebook.
Your Geniebook
Discovery Kit.
With wonderful items like the Expression Kit, Word Card Calendar and Idiom Cards to help your child digest key concepts in lessons, the Discovery Kit holds everything they need to boost their online learning experience.
Currently available for Chinese Language (P3 to P6 levels only).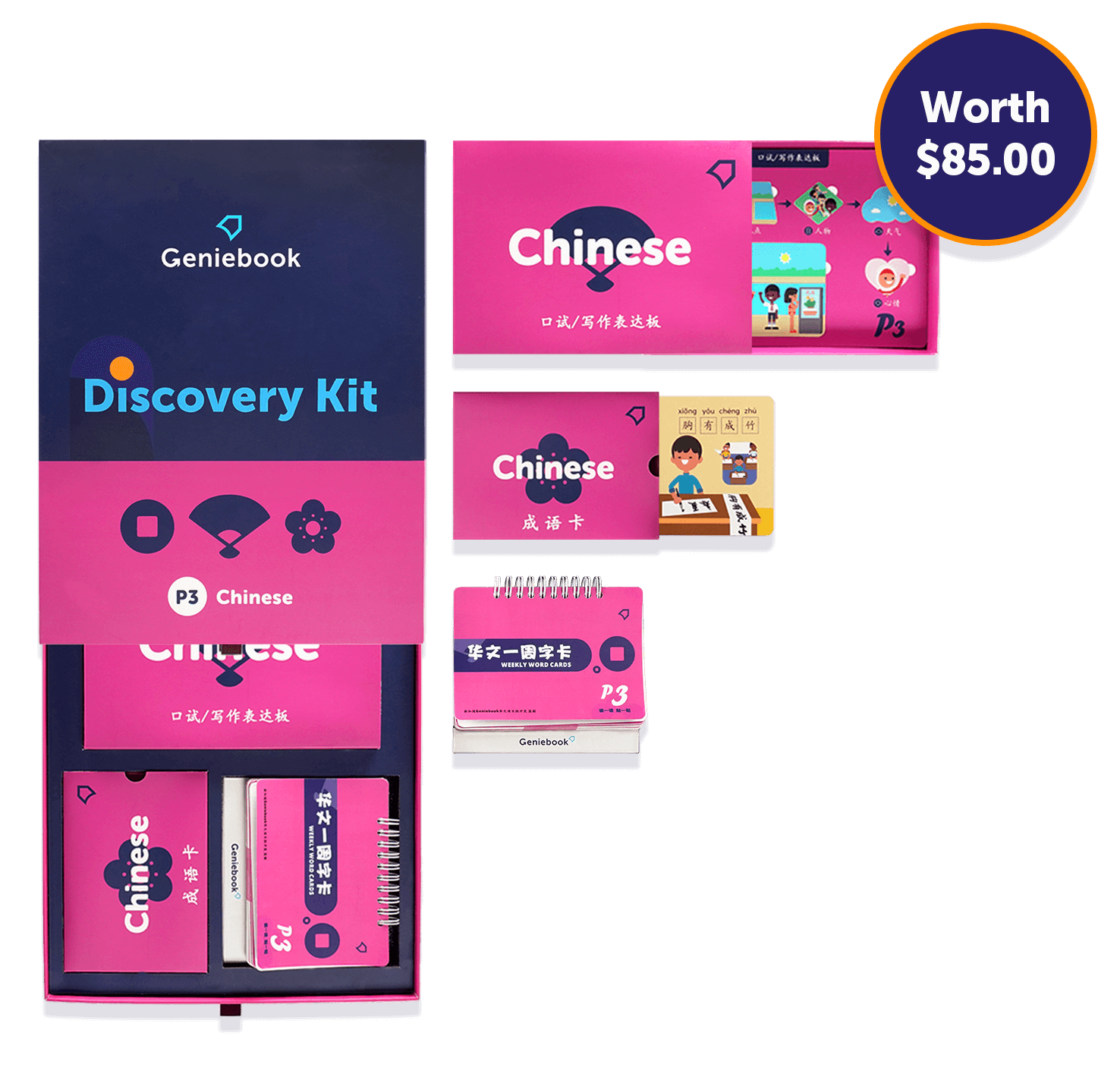 Be empowered.
Learn Chinese as it should be.
Ready to power up your child's academic success?
Let our Education Consultants show you how.
*By submitting your phone number, we have your permission to contact you regarding Geniebook. See our Privacy Policy.