A quick look at our new AI marking system
14 June 2022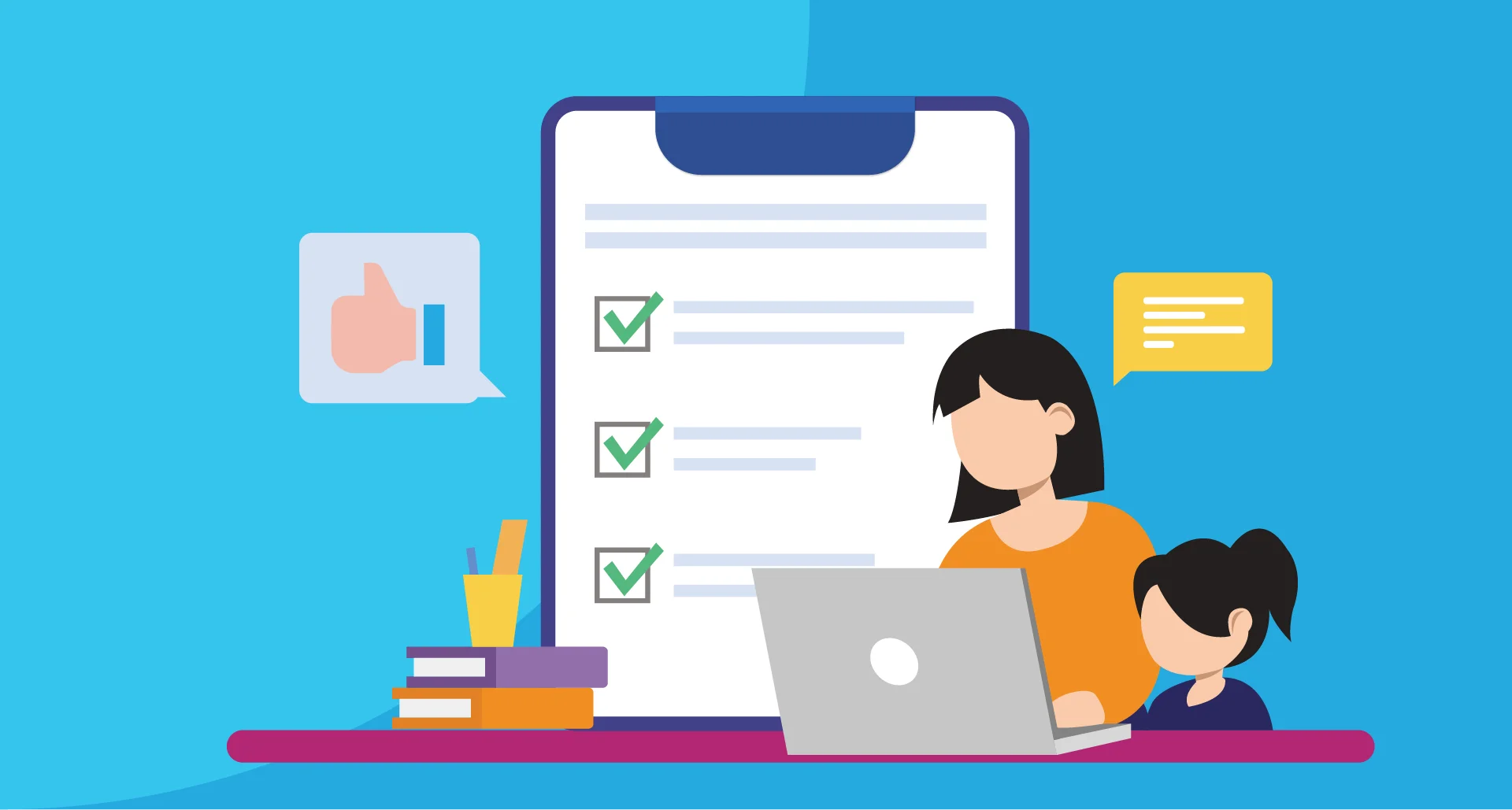 One of Geniebook's core goals is to harness the power of technology towards enhancing the quality of education for our students. To that end, we've built no less than three online learning tools: GenieSmart, our AI-personalised worksheet generator; GenieClass, where students can access live and pre-recorded lessons; and GenieAsk, an interactive chat program where students can ask teachers academic questions.
Because they're designed as live service platforms, all three of our online learning tools are constantly being updated with new features and improvements. Today, we're excited to unveil our latest update to GenieSmart: a new automated marking system that utilises machine learning processes to grade students' worksheets quicker and more accurately.
Why use automation for marking worksheets?
Thousands of students use Geniebook on a daily basis, with many logging in to complete their worksheets on GenieSmart. With that amount of volume, the number of worksheets to mark can pile up very quickly.
In truth, Geniebook was already using automated processes to manage the workload for some time. Called 'auto-marking' by our internal teams, it assisted teachers by scanning students' answers and searching for strict matches in our model answers database. When a match occurred, the auto-marking system flags the student's answer and recommends a temporary grade for it.
Once a worksheet has been scanned by the auto-marking system, a teacher then comes in and manually marks the entire worksheet from top to bottom to ensure accuracy in results. They also take this opportunity to offer helpful comments for each answer when needed, so that students can receive better feedback on how to improve in future.
This system has worked well for us so far, in that we're helping to grade students more efficiently without tiring out our team of teachers (who are also responsible for planning and conducting lessons on GenieClass). But with the introduction of our new AI-Marking system, we have the opportunity to further improve our marking processes within GenieSmart.
How the new AI-Marking system works
The AI-Marking system is designed to work in parallel with the existing auto-marking system. Instead of primarily scanning our database of model answers and finding matches however, AI-Marking also goes through the historic records of every student's answers and their awarded marks submitted in GenieSmart, and teaches itself to recognise whether the answer it is marking at present is correct, somewhat correct, or not correct at all.
Upon making its decision, the AI-Marking system assigns a provisional mark for the answer, and immediately credits the student with the appropriate amount of bubbles as a reward (where eligible).
It's important to note that teachers will still undertake manual marking after the AI-Marking and auto-marking systems are finished with a worksheet. Not only does this allow them to continue leaving helpful comments for students where needed, the added layer of verification also helps train the AI-Marking system to recognise answers and become even more accurate in grading their next worksheets.
If a teacher subsequently assigns a better mark after reconsidering the assessment made by the AI-Marking system, any additional bubbles earned will be credited to the student's account. On the other hand, if a teacher decides that an answer warrants a lower mark, the initial amount of bubbles credited from AI-Marking will still remain in the student's account and not be deducted.
The benefits of the AI-Marking system
The improvements that AI-Marking brings with it will allow us grade students' worksheets much faster and more thoroughly than before. With it, students will be able to receive their marks (and bubble rewards) almost instantaneously, and for a much wider range of answers. This will also help free up more time for our teachers to concentrate on the questions that require more manual input than others.
But don't take our word for it – we've captured some footage of an internal test that shows both the AI-Marking and auto-marking systems in action together. Note how they mark each question and award bubbles immediately after a student submits an answer!
The AI-Marking system is a huge improvement for GenieSmart, but for us, it's just another step in a never ending journey towards perfecting our online learning tools for our students.
Not a current subscriber but interested in letting your child use GenieSmart? Check out the overview article here, or request for a complimentary Strengths Analysis by clicking on the banner below.