A deeper dive into the AI-mark feature
05 September 2023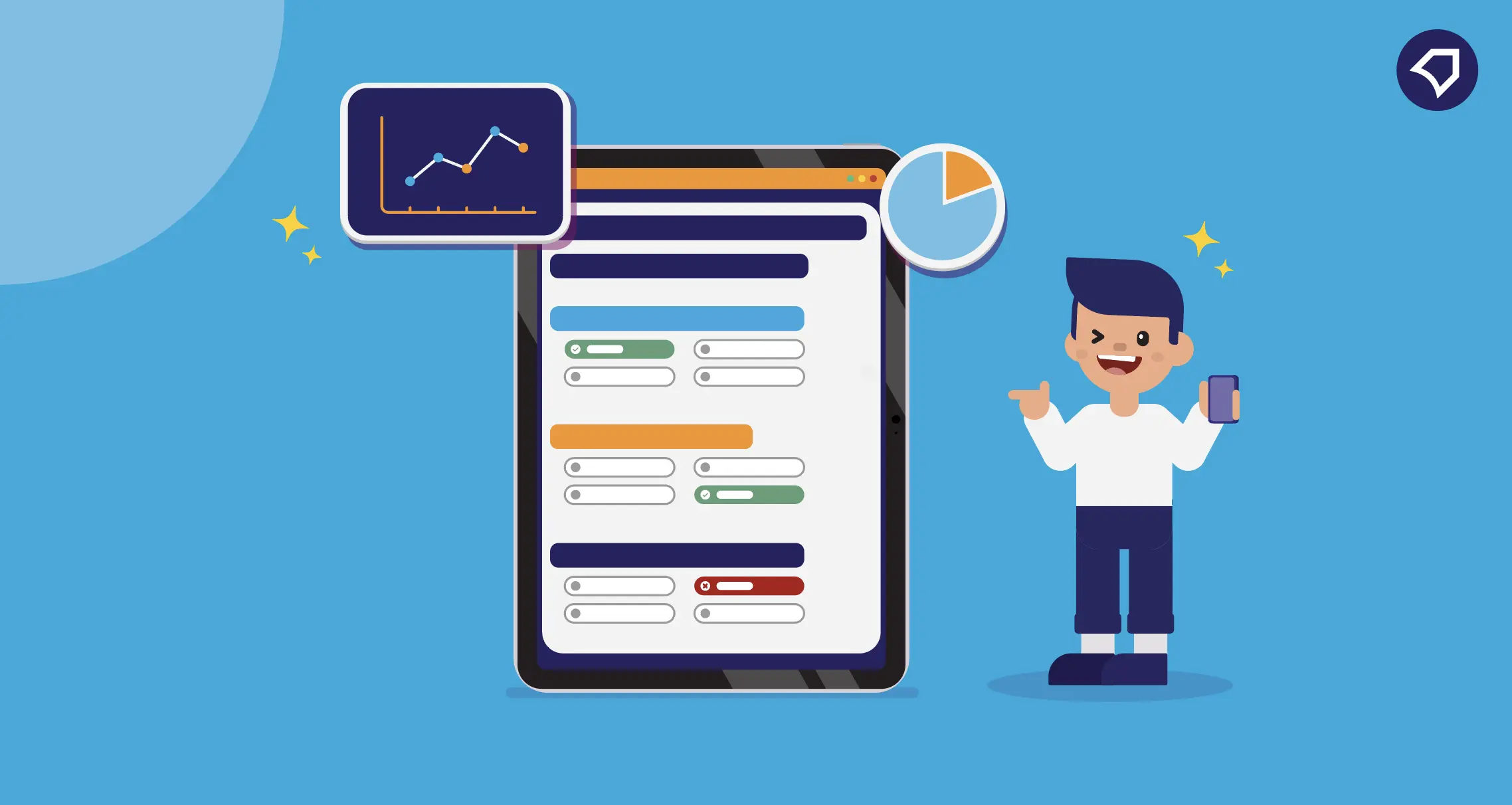 In previous weeks, we published two articles that went into greater detail about the Skills System and the AI recommender - both new updates that help to enhance Geniebook's usefulness for our students.
For this article, we'll focus on the new AI mark feature with a more detailed overview of what it does, and how it helps. Read on!
About the AI-mark feature
Geniebook utilises an Artificial Intelligence (AI)-powered marking feature for Primary School Science worksheets. Using machine learning algorithms to process millions of past students' answers, Science students are now able to enjoy a faster learning loop by receiving their marks and Bubbles immediately upon submitting their answers.
The new 'AI-mark' was introduced in August 2023 to improve coverage and reduce error rates in marking.
How does Geniebook's AI-mark work?
Geniebook's AI-marking feature is powered by a system that processes hundreds of thousands of historical data in students' answers and their corresponding marks given by Geniebook teachers.
With the aid of machine learning and keyword-matching processes, the system is able to recommend a mark based on students' responses. The system also learns and improves its recommendation accuracy with every student's answer and the corresponding mark awarded by the teacher.
What are the improvements to the AI-mark?
Enhanced text filtering: Our AI marking system now filters out all marking attempts in previous answers, ensuring a more accurate assessment of your child's responses.
Advanced semantic representation: We've incorporated cutting-edge semantic representation (embeddings) into the model, alongside n-grams features. In other words, this means the AI can better understand the context and meaning of your child's answers for improved accuracy.
Personalised prediction: Based on the previous answer texts and their respective marks in its database, the AI model learns to predict the most similar mark for your child's new input answer. This personalised approach ensures fair and individualised evaluation.
Intelligent handling of unpredictable answers: In cases where there are no close matches found in previous answers, the AI will not attempt to make a random guess. Instead, it will flag the response indicating "unable to predict," signalling a need for human review.
What questions are subject to AI-mark?
All Multiple Choice Questions, select short answer questions, and a handful of select Science structured questions, specifically those without an image or requiring a drawing response, will be AI-marked.
When will students get their Bubbles with the new AI-marking system?
With AI marking, students can get their Bubbles immediately after they complete the worksheet - no more waiting until a teacher finishes marking them!
How can students verify that the marks given by AI are accurate? Can they request for a teacher's help to double-check?
Upon request, Geniebook teachers will automatically double-check all marks given by AI-mark regardless of initial accuracy. We will let students know their final marks after three to five days.
Students will receive a notification once our teachers have finished marking their worksheet.
What if the marks given by the teacher are different from those recommended by AI-mark?
The marks given by the teacher are final and will override marks given by the AI. Your child's Bubbles will be topped up accordingly based on the changes.
This system-based marking approach keeps the marking process free from any human bias and strengthens the dependability and fairness of marks awarded. Geniebook will continue to invest in the development of AI tools, on top of the current AI question recommender and AI marker, to deliver top-quality education services to students and parents.