GenieSmart: Learning made easier with AI
12 December 2021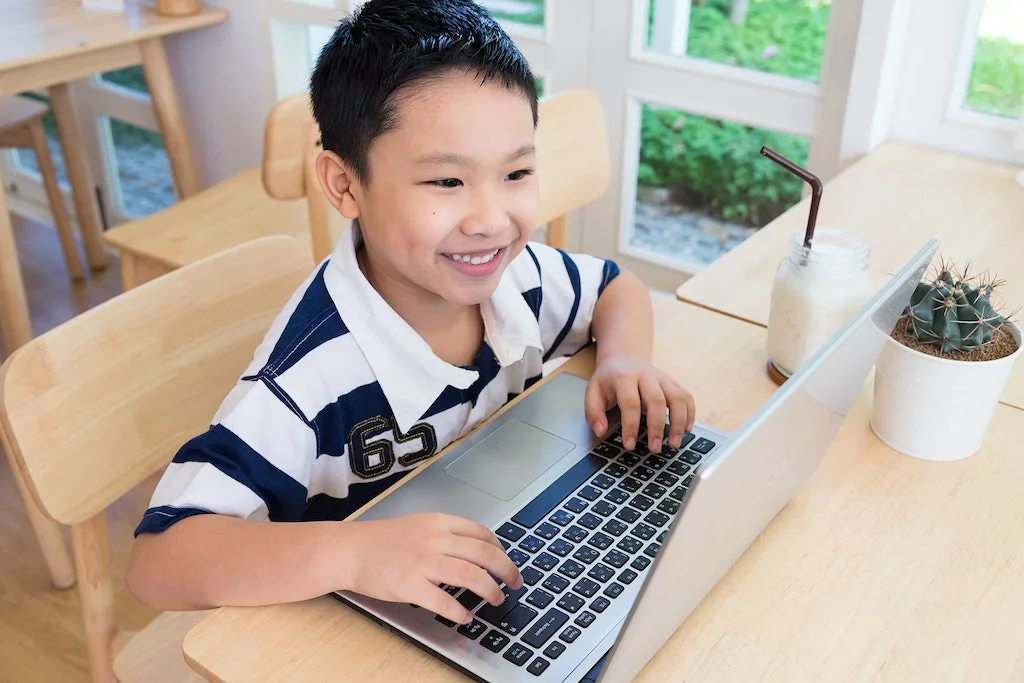 We've all heard of the adage that goes, "work smart, not hard." The concept is simple enough: when someone "works smart," they need only expend a fraction of the energy required by someone who "works hard" to achieve the same result.
This idea holds true in education, too. While any student who attempts every past-year paper would likely achieve good results in their exams, those who focus their efforts on identifying weaker subjects and devoting revision time to them can improve their overall grades more efficiently.
Of course, asking your child to assess their academic strengths and weaknesses is much easier said than done. Sometimes, even getting them to decide what to have for dinner is a monumental task in itself.
That's why Geniebook's AI-personalised worksheet generator, GenieSmart, is the perfect companion for your child's educational journey.
What is GenieSmart?
Picture a friendly robot teacher that constantly examines your child's homework and uses data science as a tool to chart their progress throughout the school year.
By analysing the gathered information, this teacher can create new customised worksheets (all taken from a vast library of questions and problems based on MOE's syllabus) that help your child practice and reinforce their understanding of specific topics.
That's GenieSmart in a nutshell.
Under the hood: How GenieSmart works
The key to GenieSmart's effectiveness lies in its ability to identify your child's strengths and weaknesses in their subjects. By recognising areas of improvement, it provides personalised worksheets that allow them to practice more on specific topics, gaining a better grasp of the concepts as a result.
This is made possible thanks to several features:
Powered by AI and machine learning processes: GenieSmart uses our proprietary AI algorithm (with a patent for its use in education) developed in partnership with A*STAR, a statutory board under Singapore's Ministry of Trade and Industry specialising in homegrown R&D initiatives. The findings gained during the course of its development, regarding how students on Geniebook improve their mastery in certain topics as they complete more assessment worksheets in those topics, is slated to be published as a research article in the International Journal of Virtual and Personal Learning Environments.
A database of over 150,000 questions: constantly refreshed according to the latest MOE syllabus, each AI-personalised worksheet from GenieSmart is unique and will always aim to reinforce your child's understanding of new subjects and topics in school.
Marked and vetted by professional teachers: Equipped with prior experience at MOE and various reputable schools, Geniebook's teachers assist with grading open-ended questions attempted by students, ensuring that each answer is assessed properly.
Constant tracking of results: Through Geniebook's Parent App, you can access your child's performance at a glance, offering graphs and charts based on data sourced from their activities to help you track your child's progress in a given subject or topic. With this tool, you'll be able to find out just how good they are with algebra, whether they require more practice with trigonometry, and more.
How GenieSmart helps your child learn
With GenieSmart's ability to personalise your child's worksheet questions according to their strengths and weaknesses, your child is given every opportunity to improve their English, Mathematics and Science results. In fact, a recent study done by our data scientists revealed that up to 90% of students using GenieSmart exhibited signs of improvement after attempting eight worksheets!
The key to all this lies in the AI-powered algorithm used by GenieSmart, which can determine each student's learning gaps and provide ample practice to brush up on these weaknesses.
For instance, if a student is struggling with Areas of Triangles as a topic, GenieSmart's analysis can reveal the specific subtopics (e.g. Composite Figures or Identify Base Given Height) that needs the most attention. This awareness is insightful and fast tracks a student's revision.
Once the student begins to demonstrate a better grasp, Geniebook follows up with more challenging questions to solidify their mastery of the topic.
By attempting questions that constantly challenge and drive improvement, your child will be able to cultivate a sense of self-awareness and confidence, which builds positive and sustainable learning habits that they can apply to other subjects.
Tracking your child's progress
Gauging your child's performance in school accurately is not an easy thing to do. Usually, it all boils down to looking at their exam results at the end of each term, but it's generally too late to do anything about it by that point. Without resorting to watching over their shoulders constantly, how do you single out the topics that require more practice?
Luckily, GenieSmart provides instant reports of your child's proficiency in each subject, broken down by topics. Compiled using accurate data taken from every worksheet attempted by your child, you'll be able to get a comprehensive overview of your child's areas of improvement and identify learning gaps to address at a glance.
Give your child's education a boost
As an online learning platform, GenieSmart can be accessed in the comfort of your home or even while vacationing overseas. Our AI-personalised worksheets are always available and will form the perfect revision tool for your child's study habits anytime.
Want to give GenieSmart a try? Reach out to us for a demo session - let us help your child learn smarter and do better in their studies today.