Geniebook Arena: April leaderboard
24 May 2023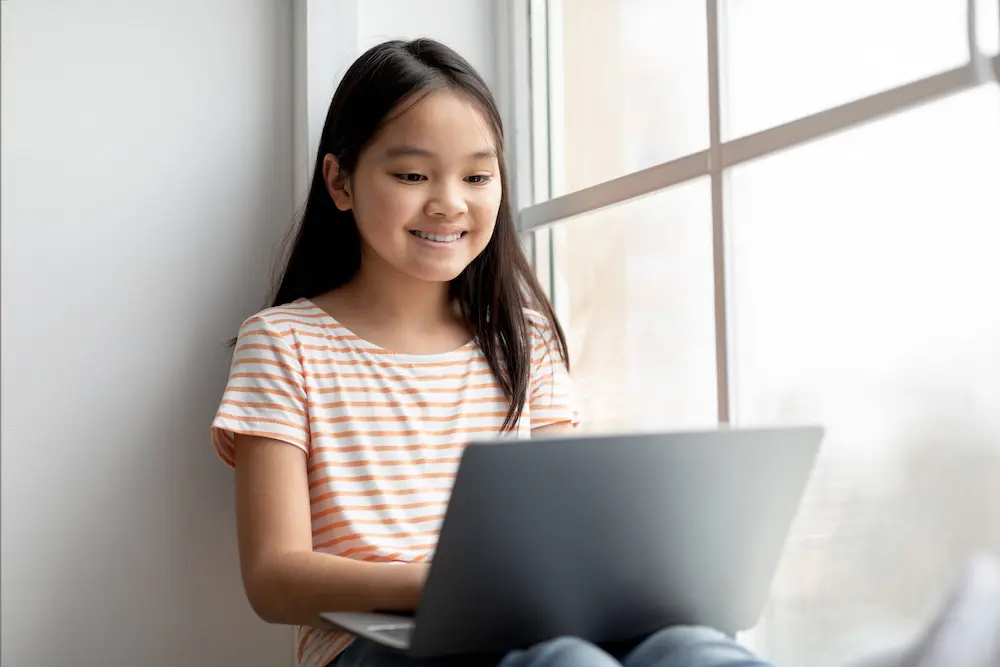 It's time to unveil the brilliant minds who dominated the Maths and Science quizzes on Arena in April. These outstanding students showcased their exceptional knowledge and problem-solving skills, earning them well-deserved accolades.
Let's take a moment to celebrate their achievements and give them a round of applause!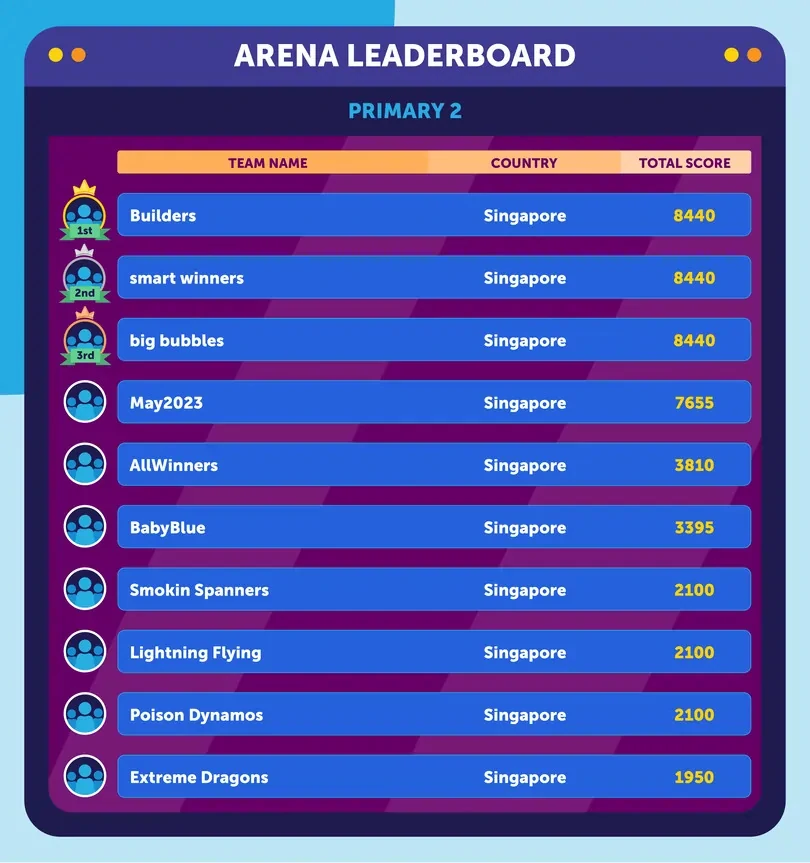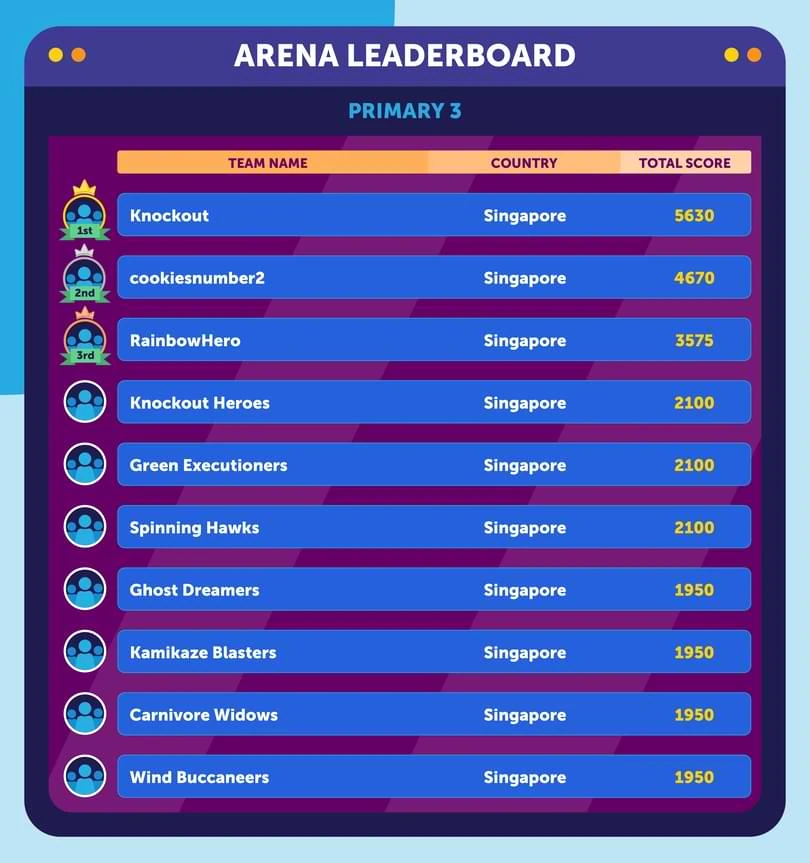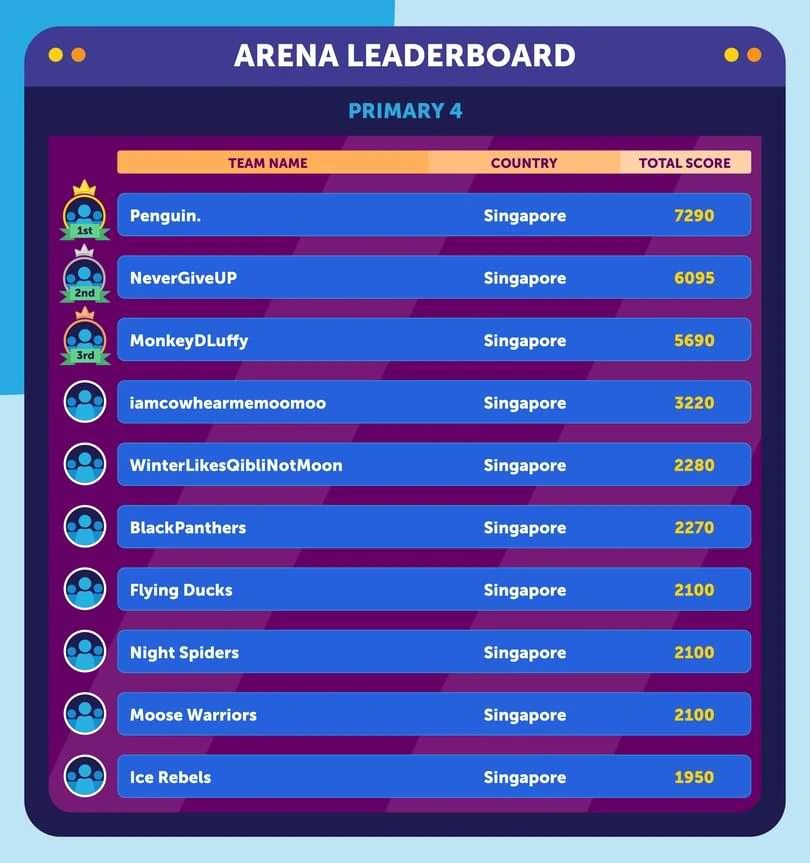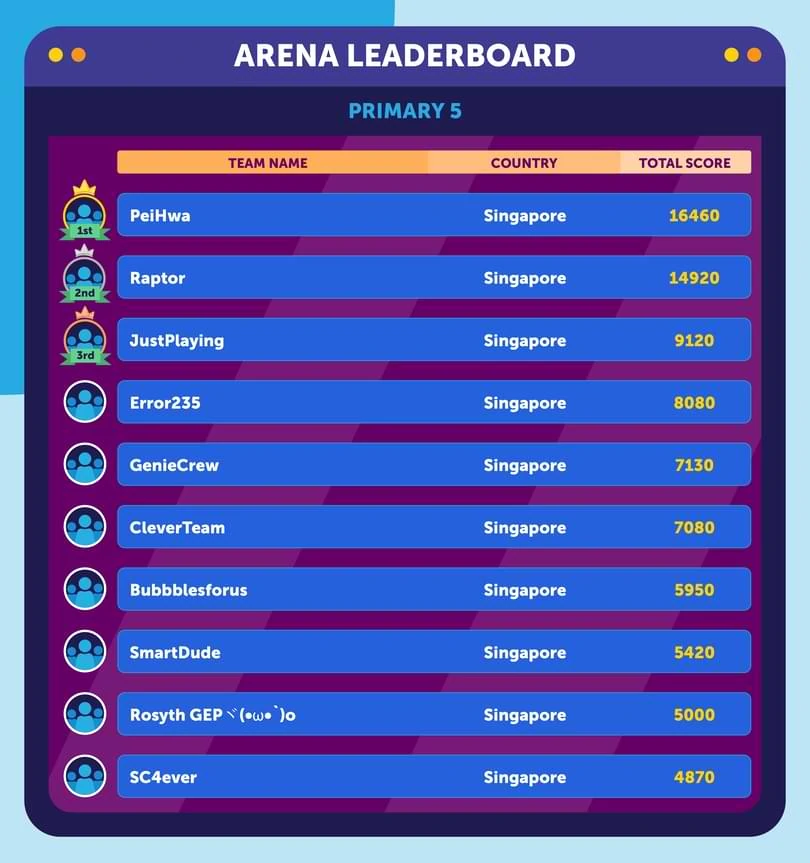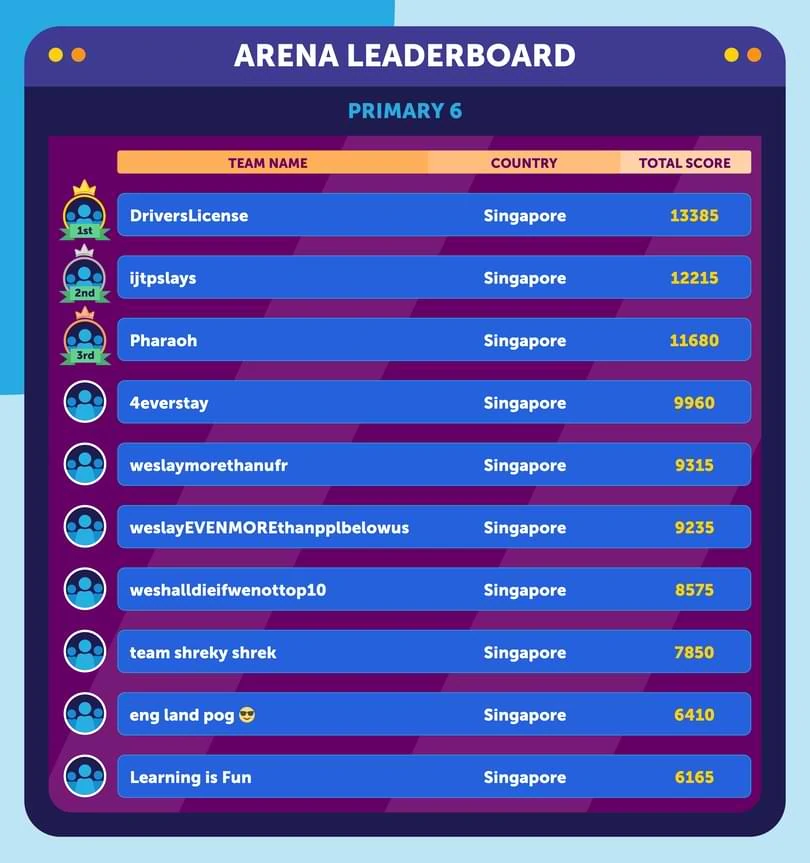 We would like to extend our warmest congratulations to these April leaderboard toppers. May you continue to shine and achieve great success in all your future endeavours.
What is Geniebook's Arena?
Arena is Geniebook's exclusive online Maths and Science quiz platform where Primary 1 to 6 students compete with one another to win exciting prizes! Think BTS merchandise, Roblox gift cards, Smiggle backpacks, and much more.
Each time a team solves a question, they earn bubbles, which they can use to redeem prizes of their choice from our Bubble Store. So gather your knowledge, put on your thinking cap, and brace yourself for a big win!