Art and crafts: A chance to learn something new
27 December 2022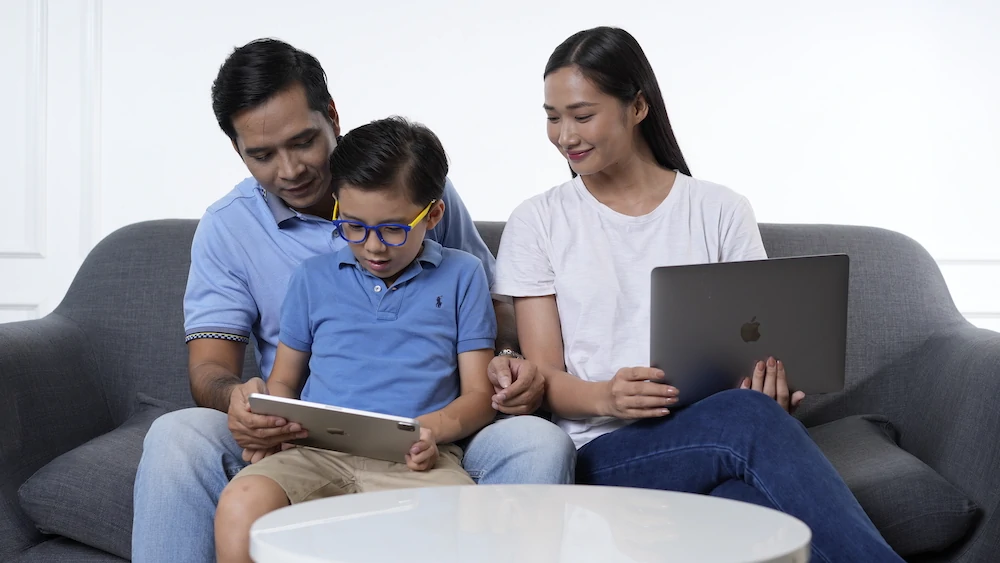 As a parent, how do you perceive the idea of learning art and crafts? Do you question it as a subject that has limited use and practicality in your child's life, or think of it as having a significant role in moulding a creative mindset that could benefit them in the future?
If we look into the habits and hobbies of famous personalities, it is understood that most of them have invested a large amount of their time in artistic pursuits, such as painting, collecting art pieces and others. They do this for several reasons. Art is a source of refreshed thinking - it helps in vision-building, meditating, relaxing, playing, researching, and more. You can encourage your child to pick up different forms of art and crafts to encourage and improve their creative expressions.
Although you may picture young cheery children with their hands covered in bright colours when you think of the word 'art', it has infinite scopes and various industries based around it. Entertainment, gaming, photography, design, and animation are some of the many prime examples that provide excellent career opportunities your child may consider if they start showing interest in or express their flair in art and crafts from an early age.
When children are exposed to art and crafts, they will learn how to evaluate their own work and that of others. By using their intelligence and creativity, they develop the capacity to think, assimilate into the roles of creators, and value art and crafts. Your child will gradually become aware of art's importance in various spheres of life and thereby enhance the quality of their own lives.
Students can learn various concepts and practical skills through art and crafts. It enables them to explore numerous tools, equipment, materials, and systems. The best learning platforms incorporate art and crafts in the way they deliver education, such as through using visual graphics, comic panels, and engaging videos. Through this, online education is substantially enhanced, and any monotony is avoided by using art in learning.
Let's look into some of the benefits of learning art and crafts to understand the huge role they play in children's learning.
1. Develops physical skills
By providing various physical benefits, art and crafts enable children to learn and perform. Fine motor skills are developed and refined through arts and crafts as most activities involve using their hands. Even simple actions such as holding paint brushes or colouring with pencils can assist in building muscles and improving control.
Art and crafts also help increase your child's agility - their quickness and artistic abilities will improve with experience and fine motor skill development.
Their hand and eye coordination are also greatly enhanced by participating in art and crafts-related activities from childhood. Such coordination assists a young child in forming letters or spacing out words in their primary school years. Overall, your child can learn plenty of skills to help them use their body and mind better by learning art and crafts.
2. Better socialisation and emotion-handling
Your child will learn to socialise and handle their emotions better if they learn art and crafts as it helps with self-expression. They will be able to express their feelings in a meaningful and positive way.
Unlike classrooms that are teaching other subjects, your child will get more opportunities to socialise with their friends in an art and crafts classroom. This will help increase their social skills and build stronger bonds between your child and the people around them.
Participating in art and crafts-related activities grants your child a sense of pride and accomplishment, which also enhances their self-esteem! Moreover, they can use these new senses to excel academically.
3. Creative thinking
Giving your children the freedom to make whatever they wish stimulates innovation and a creative mindset. Art and crafts generate a creative thinking ability in your child from a very early stage of their lives.
Learning art and crafts also sharpens decision-making abilities. Your child will learn to make wise decisions by confronting and overcoming artistic hurdles. This encourages the growth of a problem-solving mindset, which will benefit them throughout their lifetime.
Through art and crafts, your child will learn about new forms, shapes, colours, and patterns. They will be able to memorise the nitty-gritty aspects of art and also give them the ability to visualise better, which aids them in their future endeavours.
Wrapping up
Art and crafts are crucial to your child's creative thinking ability. It's also an excellent way to help them socialise and make them an all-rounder. Hence, rather than considering it a futile school subject, you should consider it a stepping stone for your child and possibly even a grand career opportunity for them when they grow up.
Help your child in exploring the creative world and unlock their potential. You may be surprised at what the future holds for your child if they properly utilise their art and craft skills. Take small steps and assist them in art-driven learning for their future.
Geniebook utilises art and craft systematically in its delivery of education to children. Not only do our students master their subjects better with these tools, but they also nurture various physical skills, social and emotional intelligence, and creative thinking.