Beyond fun and games: 5 Educational game sites to bring classroom learnings to life
01 February 2023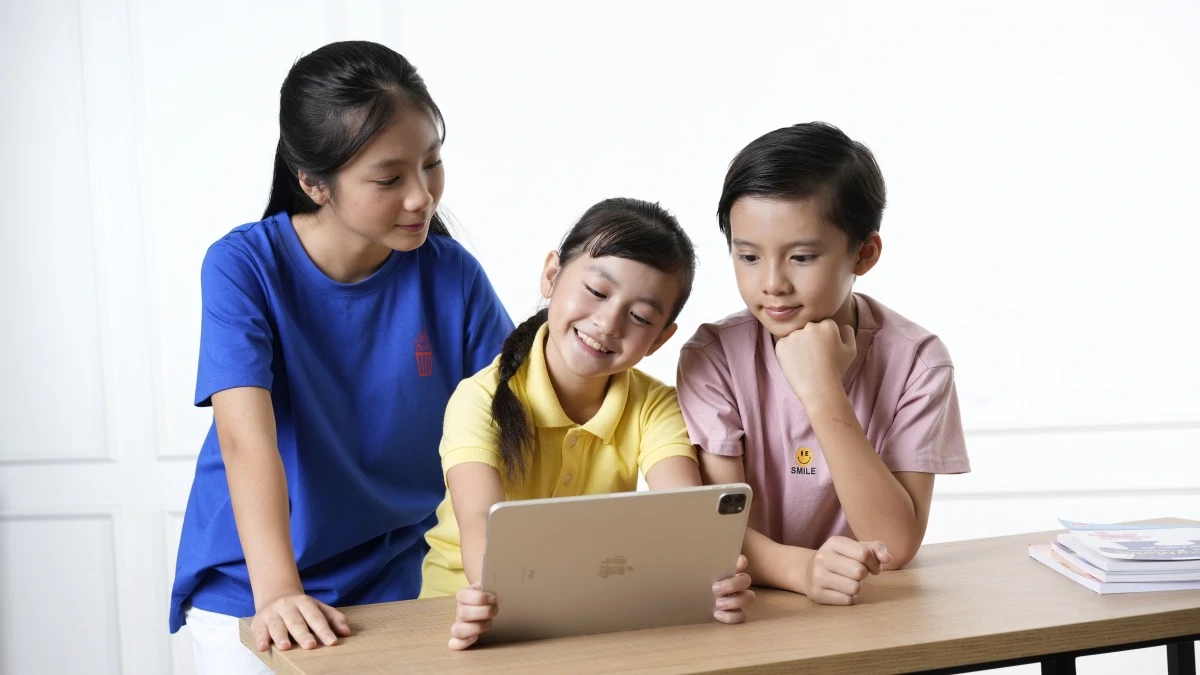 Does your child go through the day with their eyes glued to the screen? With captivating games such as Among Us and Minecraft easily accessible via mobile devices, it's no wonder parents are on the hunt for clever ways to make learning interesting. With that said, it's not all doom and gloom - games have come a long way, and educational games that can keep your child learning and engaged are just a few clicks away.
Here are 5 educational game websites that will help your child improve their grades and put a smile on their faces!
1. FunBrain
From feeding bananas to hungry grammar gorillas to Maths baseball that puts your problem-solving skills to the test, FunBrain is a popular choice for students in this digital age. By presenting bite-size lessons in the form of mini-games, your child can get extra doses of learning in a stress-free way.
If your child is not big on games, the website also has a myriad of exciting videos and beautifully illustrated storybooks that are bound to intrigue young minds. Embark on a perilous journey with Elmer Elevator through the pages to save a baby dragon, or peer into the secret world of slime-making with Altie the scientist. No matter your child's preferences, the options are virtually endless!
2. Geniebook Arena
Ding ding ding - time to step into the ring! If you're looking for an exciting way to help your child improve in Maths and Science, look no further than the Arena. Nudging students to learn better through a daily contest of knowledge and wits, the Geniebook Arena introduces a holistic learning experience and fans the flame of healthy competition.
The rules are simple. Students can invite their friends, form teams, and battle their way up the global leaderboard. Each participant will be shown a total of 5 Maths or Science questions, depending on the subject of the day. For every right answer, your child earns bubbles that can be used to redeem child-friendly items from our Bubble Store.
The best part, Arena is free-to-play! Click here to visit Arena today.
3. NASA Kids' Club
Did you know that astronauts can grow up to 3% taller in space? Home to all things outer space, NASA Kids' Club is the place to be if your child is fascinated with the world beyond the eye can see. Packed with fun trivia and interactive games, you're bound to find something that will ignite your child's imagination, and probably yours too.
Does your child hope to lead a team on a mission into space? Sneak a peek into the everyday life of astronauts mending the International Space Station and get inspired by the many fun facts not often known by many. Fascinated by the technology that put the first man on the moon? Your child can design and build their very own rocket with NASA's Rocket Builder feature!
If your child is still feeling curious, hop on the space rover and cruise around the face of Mars to uncover every nook and cranny of our red planetary neighbour with Explore Mars.
4. Minecraft: education edition
If you ever wondered what's so intriguing about cracking rocks open with a pickaxe, chances are that you've caught a glimpse or two of your child playing Minecraft. While known for glueing children to their screens, it has an education edition that helps students learn key concepts through play! It combines game-based learning with elements that makes Minecraft a worldwide phenomenon.
From fostering students' interests in Maths to introducing STEM into history lessons through a Viking's curriculum, this platform promotes an alternative way of learning that sparks creativity and out of the box thinking. On top of that, students also develop soft skills such as collaboration and creative problem-solving that equip them for their future.
5. National Geographic Kids
National Geographic Kids fans the flame of curiosity with animal trivias, interesting geography facts, action, and adventure games that take young explorers to the far corners of the universe.
Be sure to poke around the Weird But True section where children can discover fascinating facts, such as butterflies being able to taste with their feet, hamsters' with ever-growing teeth, and a discovery of a 4000-year-old cake in an ancient Egyptian tomb. It's a treasure trove of mind blowing facts that'll leave your child in awe of the world we live in!