Celebrating unity with Racial Harmony Day
21 July 2023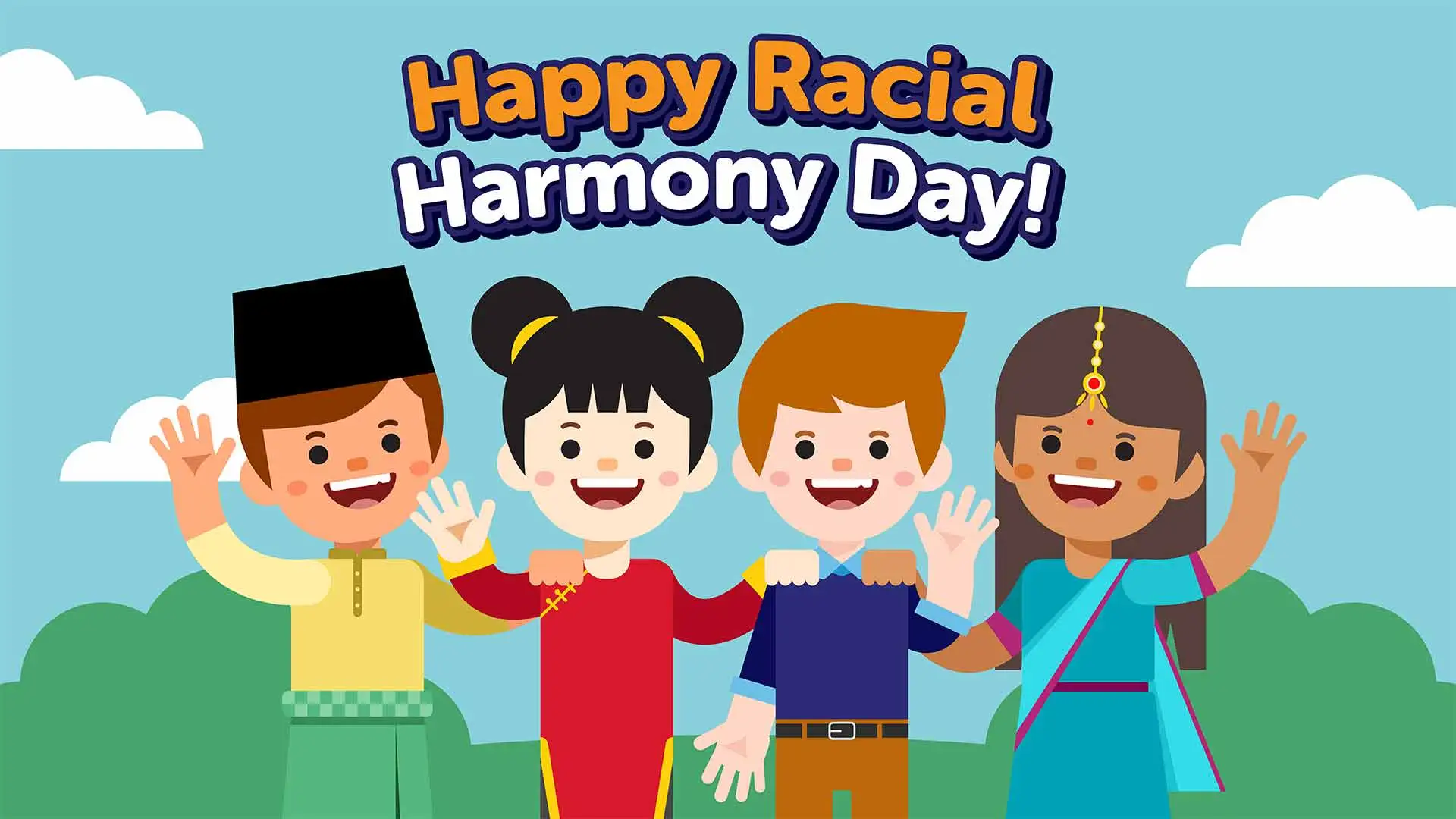 In a bustling metropolis like Singapore renowned for our vibrant cultural tapestry, today holds immense significance for our people. It's a day that embodies the values of inclusivity, diversity, and acceptance — a day that fosters understanding and strengthens the bonds that tie our nation together. It's Racial Harmony Day today, and we are celebrating the spirit of unity on our little island where cultures intertwine harmoniously.
The origins of Racial Harmony Day
Originating from a deeply rooted desire to promote racial integration and harmony, Racial Harmony Day emerged as a cherished tradition that transcends boundaries and unites people from diverse backgrounds.
It all began many years ago in 1964, during two communal riots. On this fateful day, devastating events shocked our nation, and they serve as a sombre reminder of the importance of racial harmony. In the aftermath of the communal riots, the community resolved to transform tragedy into a catalyst for positive change. And so, Racial Harmony Day was born - an annual occasion that would serve as a testament to the strength and resilience of our citizens that are committed to forging a united front.
When is Racial Harmony Day?
Racial Harmony Day takes place on 21 July each year, where people from all walks of life come together to commemorate this significant event. Its significance resonates deeply within the hearts of Singaporeans, reminding them of the importance of racial cohesion!
What about Racial Harmony Day?
On this day, schools, workplaces, communities, and people engage in lively activities that promote cultural appreciation and understanding. Students participate in various activities that encourage intercultural exchange, such as sharing traditional foods, performing ethnic dances, and showcasing unique customs. We reminisce about those days when many of us turned up in school donning colourful and traditional costumes such as the cheongsam, baju kurung, sari, and more! Through these interactions, students can bask in the spirit of unity and grow up with a profound appreciation for the rich cultural heritage that surrounds them.
Beyond the celebrations, Racial Harmony Day serves as a timely reminder of the ongoing efforts required to sustain racial harmony. It is not merely a one-day affair, but rather a constant commitment to embrace diversity and create an inclusive society. Take some time today to exchange fun traditions and stories with your friends of other races and explore different types of cuisines at the hawker centre!
As the sun sets on Racial Harmony Day, the spirit of unity lingers, casting a warm glow upon Singapore. This day reminds us that despite our diverse backgrounds, we are all part of a larger tapestry - a vibrant and united community.