Geniebook Chinese: What's in the Discovery Kit?
27 May 2022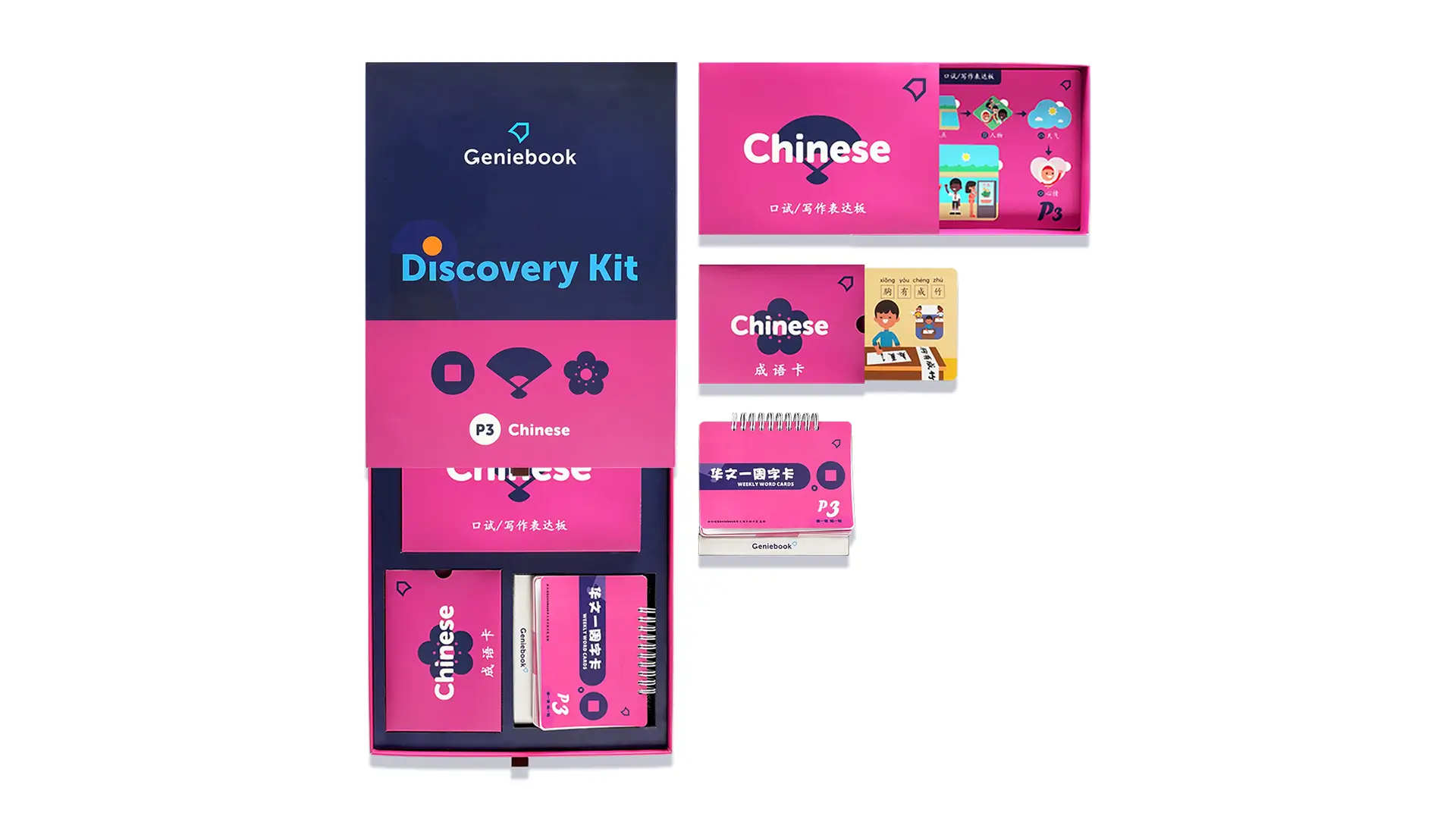 Not long ago, we announced the release of Geniebook Chinese – our newest subject offering – and offered details about the new unique features that will help make learning Chinese more engaging for students.
Today, we're highlighting another big addition alongside Geniebook Chinese: the Discovery Kit. This is our attempt to enhance your child's online learning further and to bring the classroom experience right to them.
(Note: The Discovery Kit is currently only available to P3-P6 students enrolled in Geniebook Chinese.)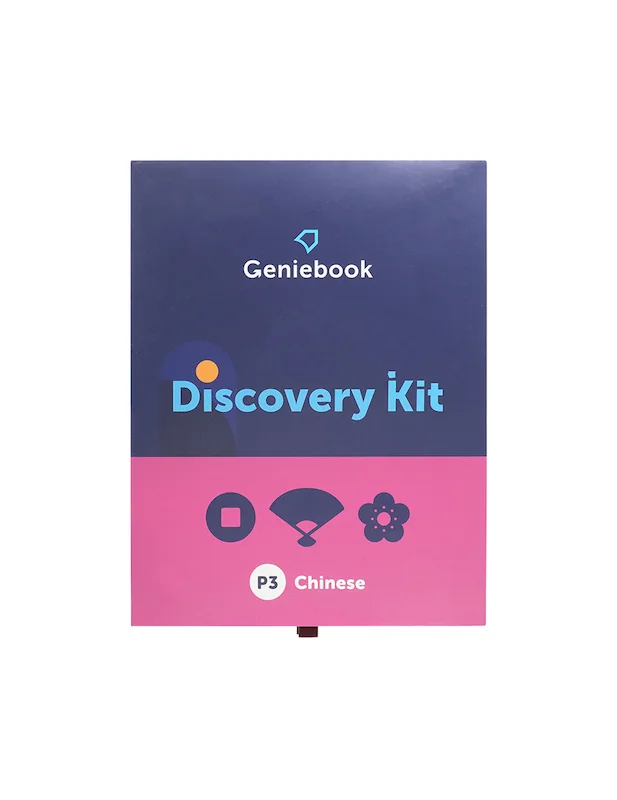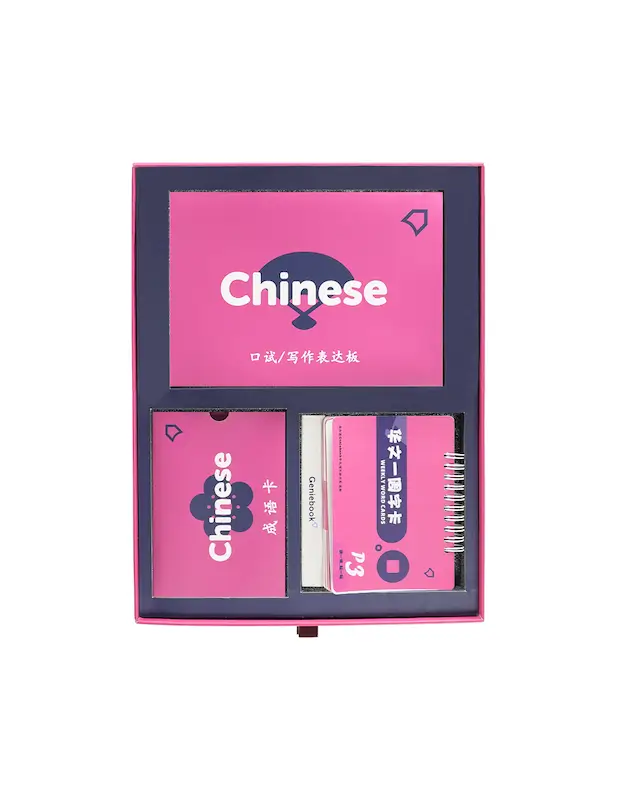 What is the Discovery Kit?
Each Discovery Kit consists of three main items: a Weekly Word Card Calendar, a set of Idiom Cards, and an Expression Board with cut-out pieces. These are all packaged in an attractive, tidy-looking box that students can proudly display on their bookshelf when not in use.
These items will see regular use in our Chinese lessons, but they're all highly useful as supplementary study materials by themselves; students are highly encouraged to continue using them during their own study sessions outside of Geniebook classes.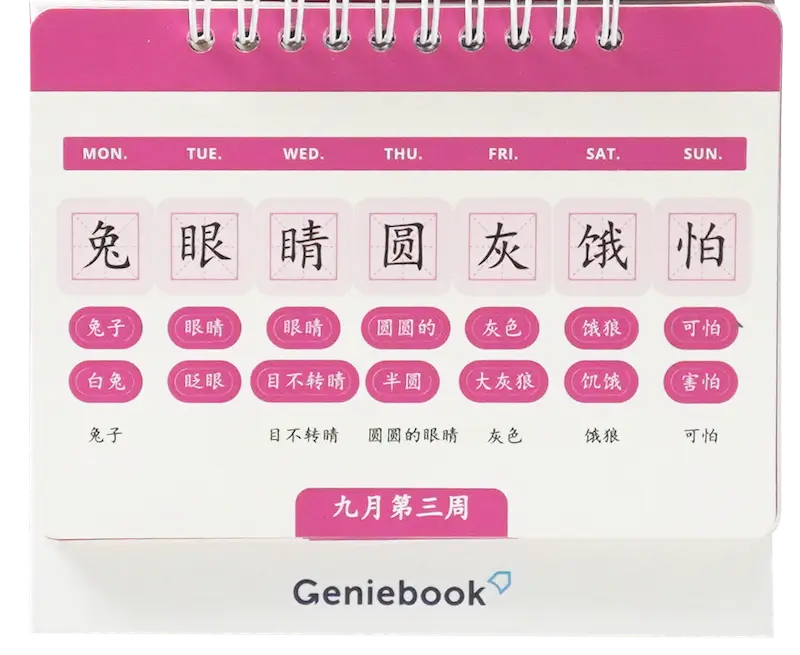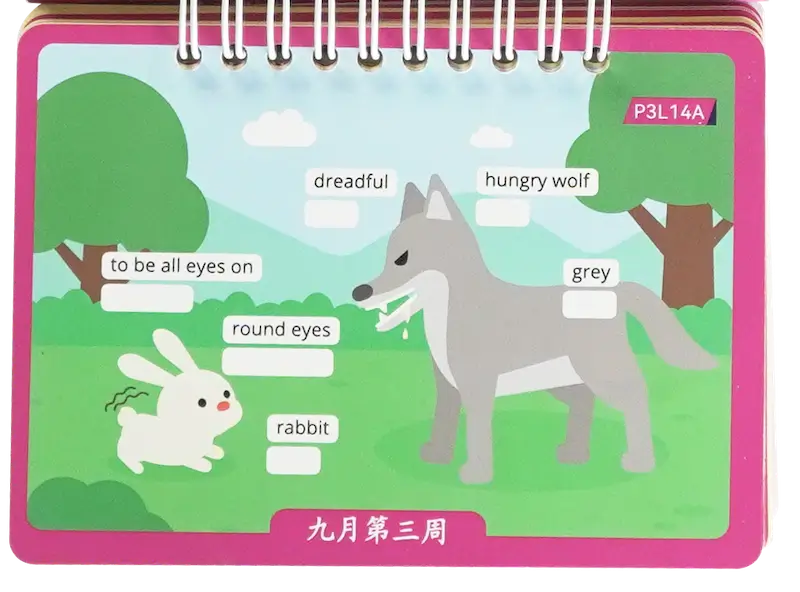 Word Card Calendar
The Word Card Calendar includes a set of illustrated cards bound together, each with a list of words, as well as pinyin equivalents and even English translations to help students expand their vocabulary.
Each week, our teachers will choose a card and conduct lessons that focus on the words listed within. Their fun and energetic approach combined with captivating stories will surely help your child absorb new words more easily, while teaching them how to start using them to form paragraphs in composition writing!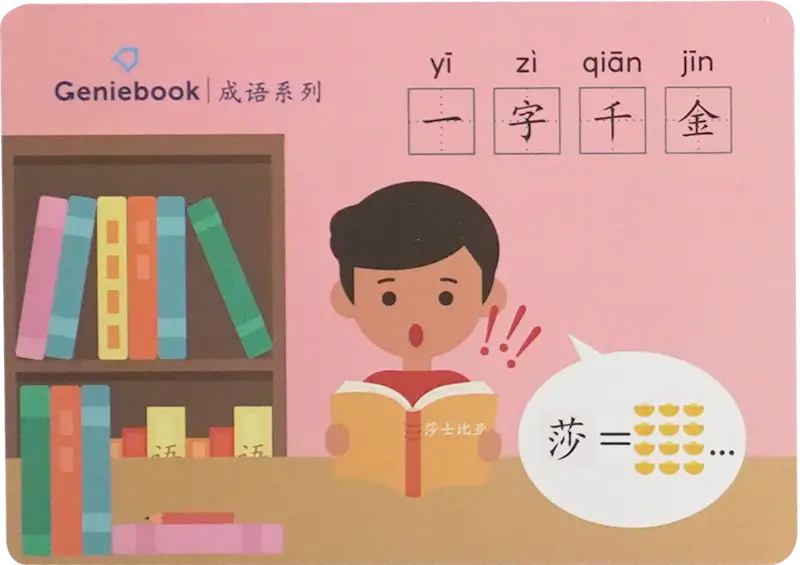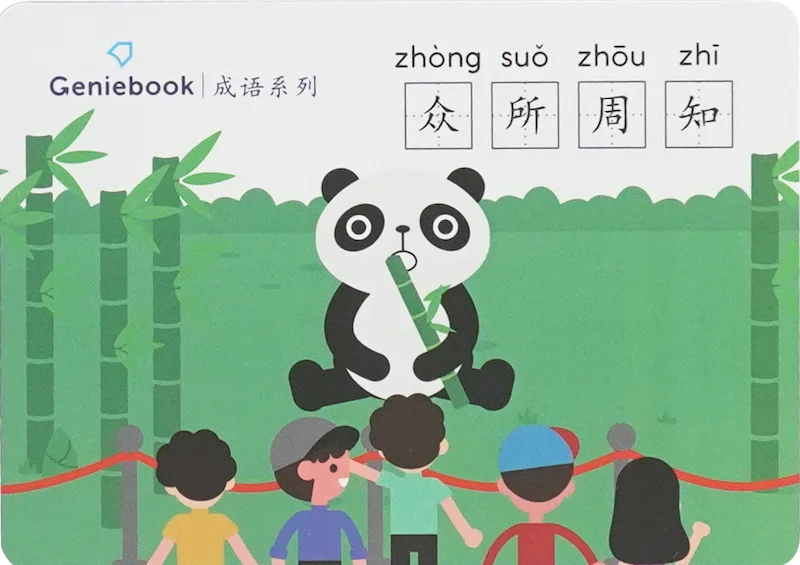 Idiom Cards
It's difficult to learn idioms without understanding what they mean or how it's used in general speech and writing. Thankfully, the Idiom Cards can solve this problem.
Each Idiom Card displays a chosen idiom prominently in both Chinese characters and pinyin format, accompanied by a full-sized illustration that relates to the idiom itself. Pictured in vibrant colours, the illustrations give clues and sometimes even outright explain the meaning of the idioms.
This is all reinforced by our teachers, who will take the time to go through the Idiom Cards during classes and explain their meanings in detail.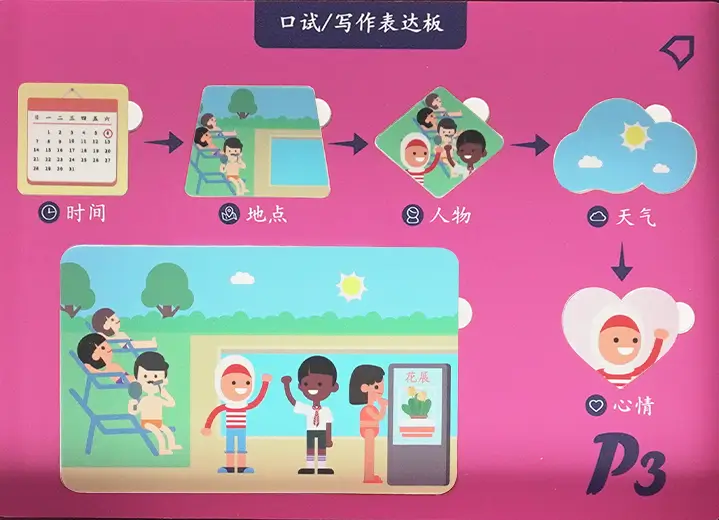 Expression Board
One of the main components in any Chinese exam is the oral test, which offers a significant amount of points that count towards the total. Knowing what to spot and how to perform in that test is therefore essential to securing a good grade, but students don't always get the chance to practise or even learn about it.
Fortunately, the Expression Board specifically helps to train students in this aspect. Designed to be customisable with blank spaces to insert various scenes or expressions, teachers will occasionally set aside time during lessons for students to express their creativity by crafting their own stories, afterwards encouraging them to narrate these tales aloud.
By doing so, students will not only be able to train up their oratorical abilities, they will also practise their storytelling and, by extension, their composition writing skills.
---
We hope this quick overview helps you to understand how the Discovery Kit assists our students to learn Chinese better at Geniebook!
If you're interested to learn more about the various ways we can help your child to improve their Chinese, click on the banner link below to begin.