The Geniebook Learning Carnival is here!
16 March 2023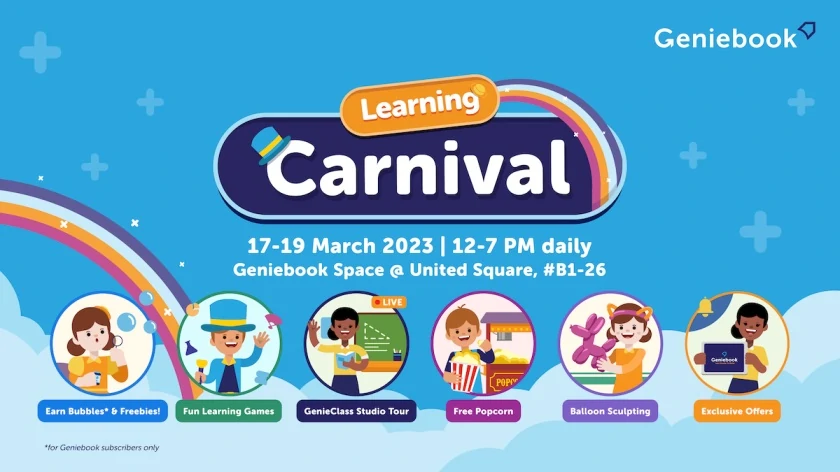 Amidst a well-deserved break for you and your child during the March holidays, there's something exciting that's happening in United Square!
Wrap up the holidays with a bang at the Geniebook Learning Carnival, which is happening this week from 17 to 19 March. As part of the soft launch for our collaborative learning hub at United Square, the carnival is free for all to participate, whether you are subscribed to Geniebook or not.
Expect lots of exciting activities such as fun learning game booths that will put your child's English, Chinese, Mathematics, and Science skills to the test. Think along the lines of time-bound games such as riddles, puzzles, and more! Earn a free stamp with the completion of each booth and redeem exclusive merchandise after completing them all.
In addition to the booths, you and your child can enjoy free popcorn and adorable balloon sculptures too when you sign up for the Geniebook newsletter. Exclusive on-site Geniebook subscription offers will also be available for all at the carnival, so don't miss it!
Bask in a fun-filled day with your child at the Geniebook Learning Carnival and make it a day to remember. More details in the poster below!