Shaping Changemakers: Geniebook launches in Vietnam with press event
26 August 2022
On August 18 2022, Geniebook, the Singapore-based leading EdTech platform, made its debut in the Vietnam market with an impressive press conference. Hosted in the theme of "Shaping Changemakers", the event was attended by 300 guests including Geniebook's partners, parents and students, as well as educational and technology experts, and media representatives at Reverie Saigon. The event was also watched by over 100,000 viewers on Vietnam's top online news platforms Zing and Vnexpress.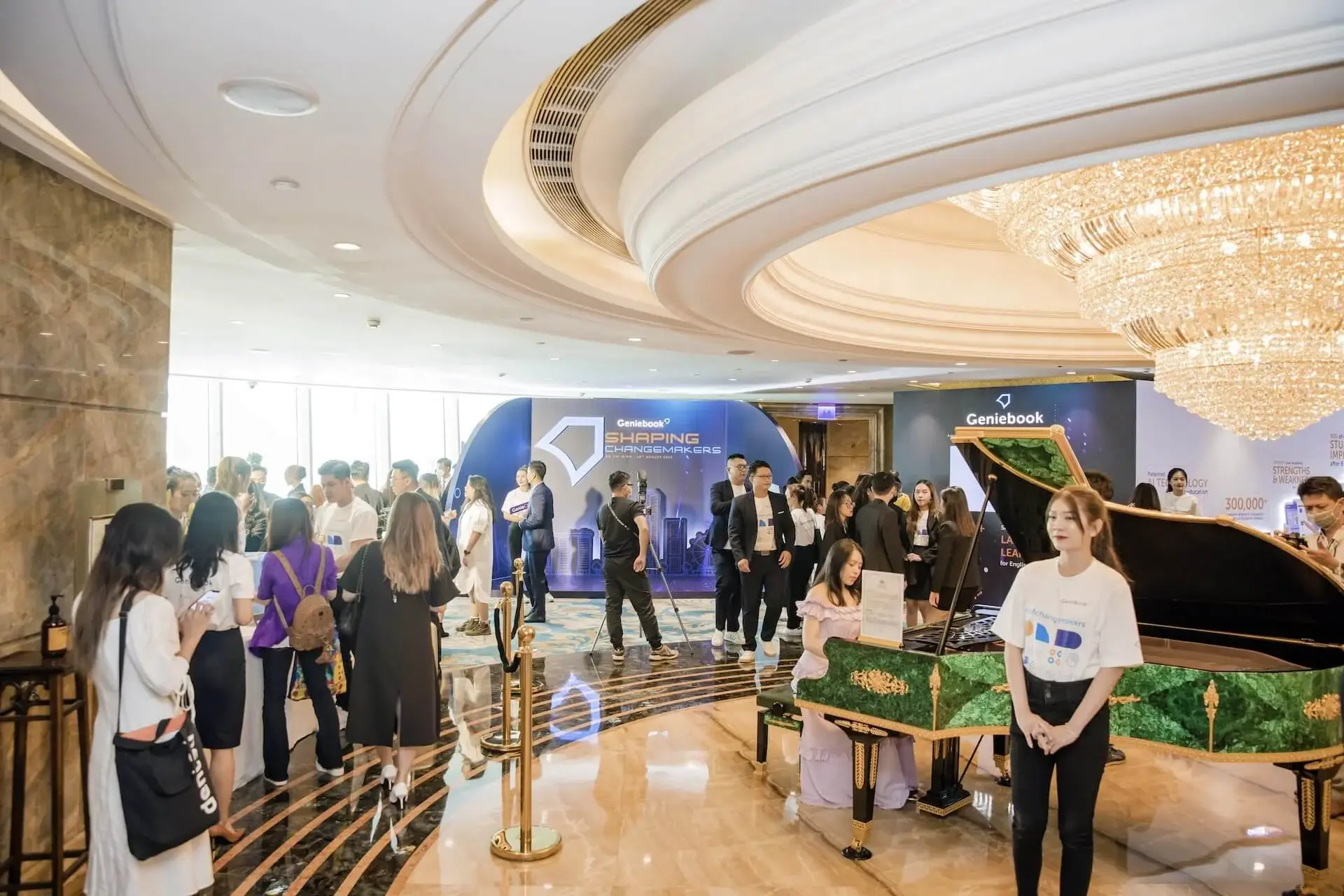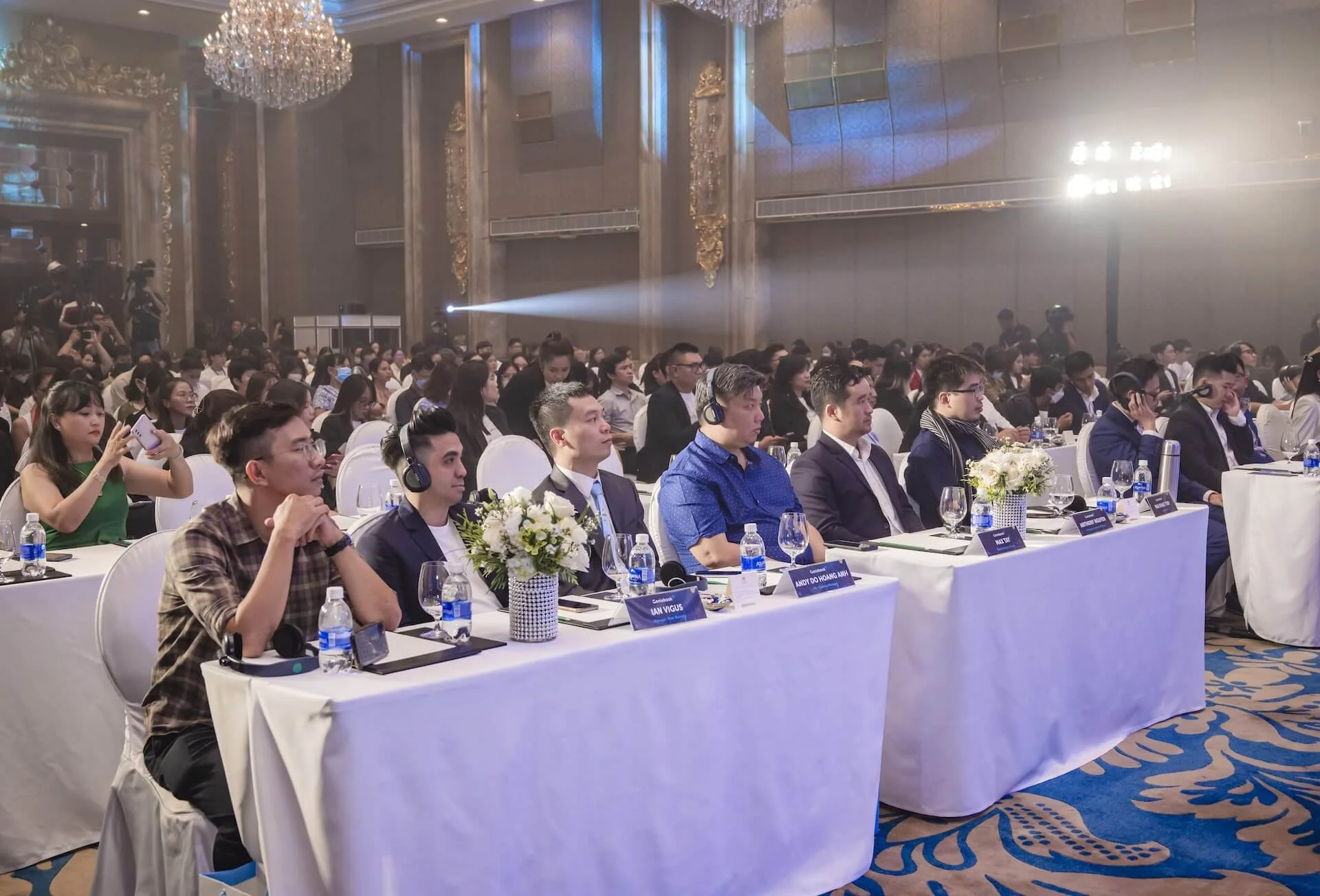 For the first time in Vietnam, "Shaping Changemakers" opens up a discussion about the future for the younger generations, with topics concerning the future of technology, education, jobs and a general vision about the future of the world we live in. Gathering insights from leading EdTech experts, Geniebook challenges the conventional ideas of traditional education that gives every student the same learning experience and prevents them from achieving their full potential.
"Geniebook was created as a solution, and not just any learning platform. It delivers personalised education, at scale, so students can fill their knowledge gaps and move forward quickly." Alicia Cheong, COO & Co-Founder of Geniebook said.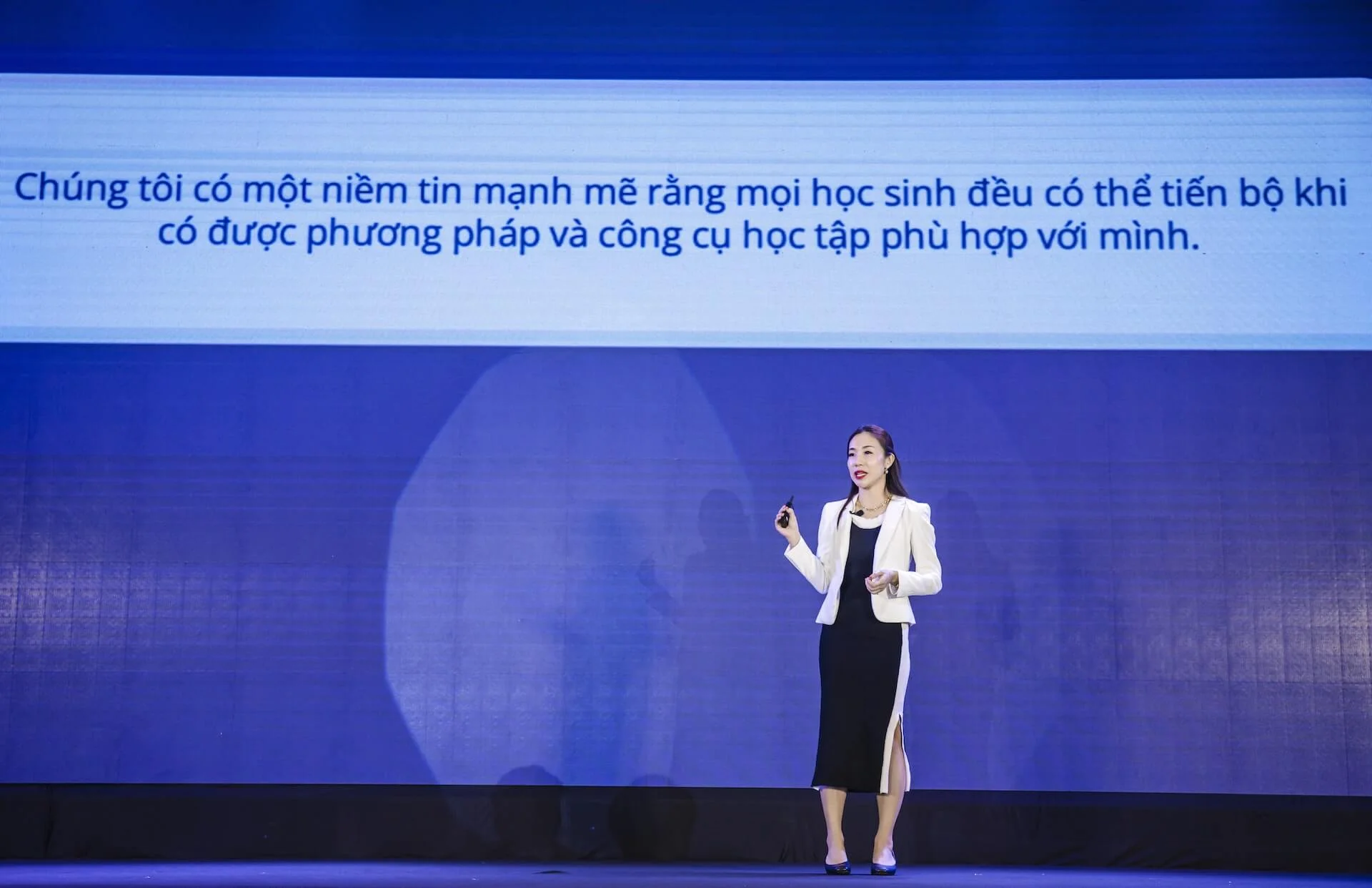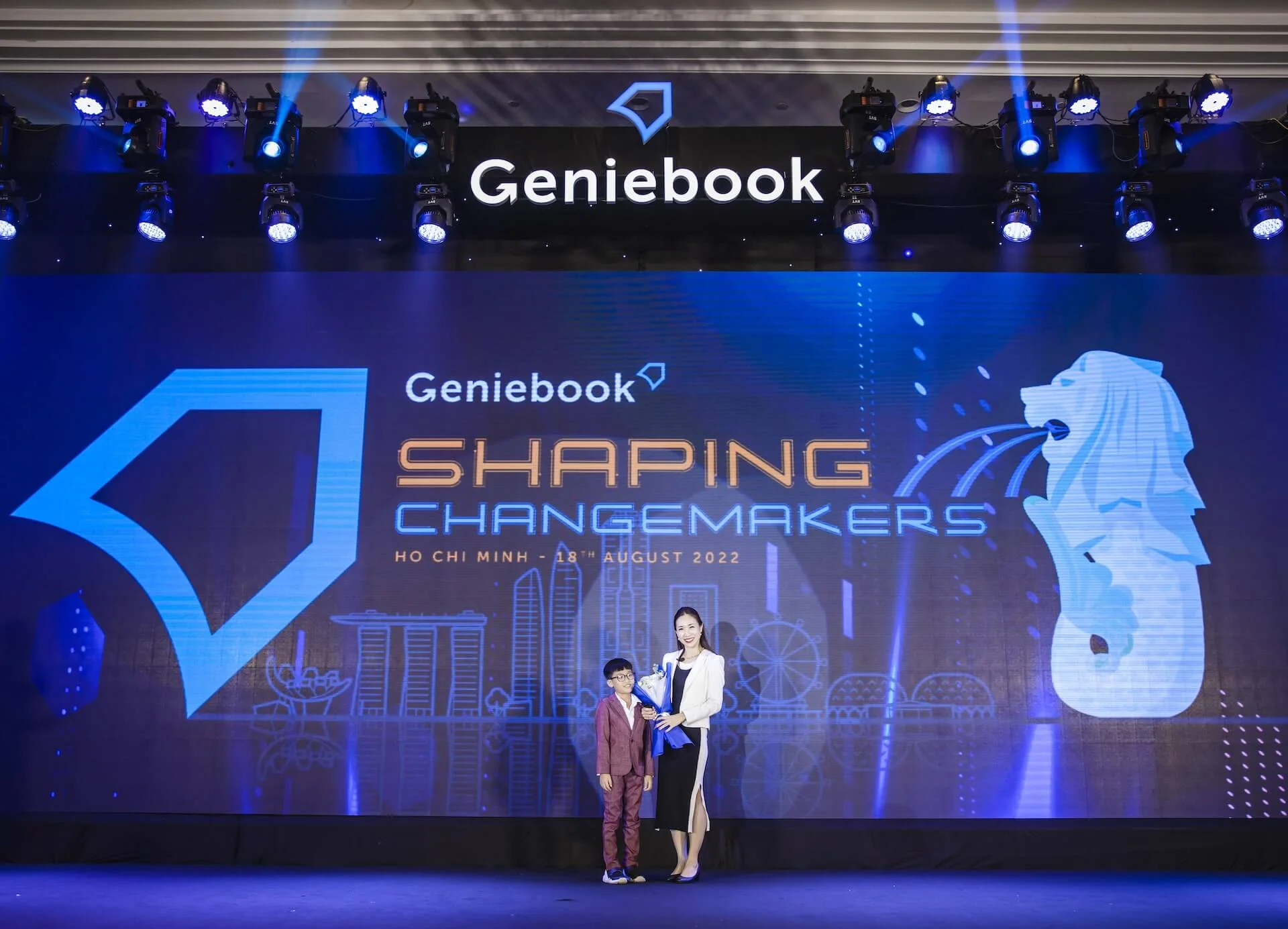 The experts led the audience through a detailed vision of a 'new normal' in education, where learning is non-linear, personalised and determined by the learners themselves. Xavier Yue, Vice President of Curriculum at Geniebook expressed a dream to offer a unique learning experience, one that allows students to take charge of their own learning paths with the aid of technology anytime and anywhere. He also conveyed Geniebook's future development plans created around three core components, including exploring the use of more AI components, building a learning ecosystem and investing in a new teaching academy.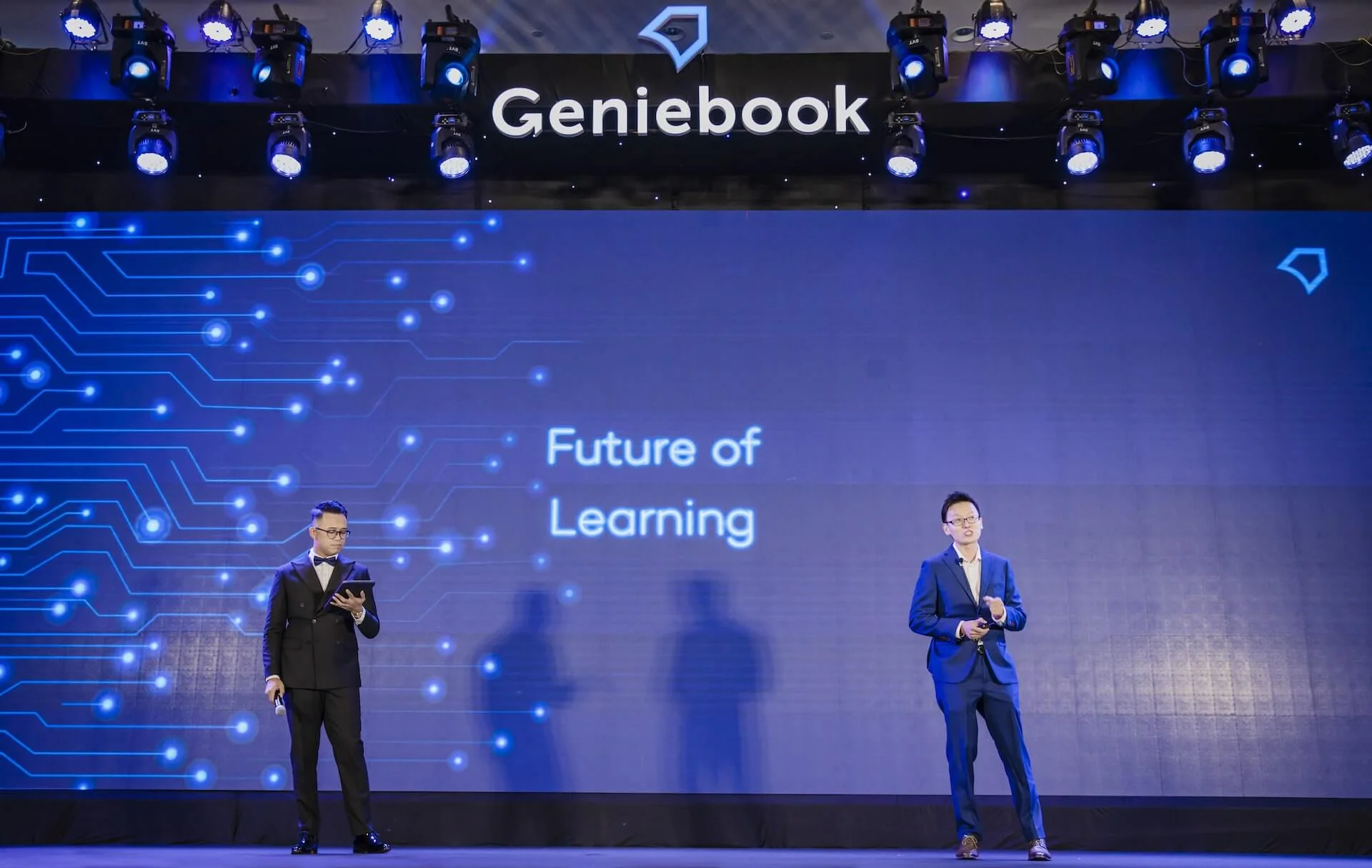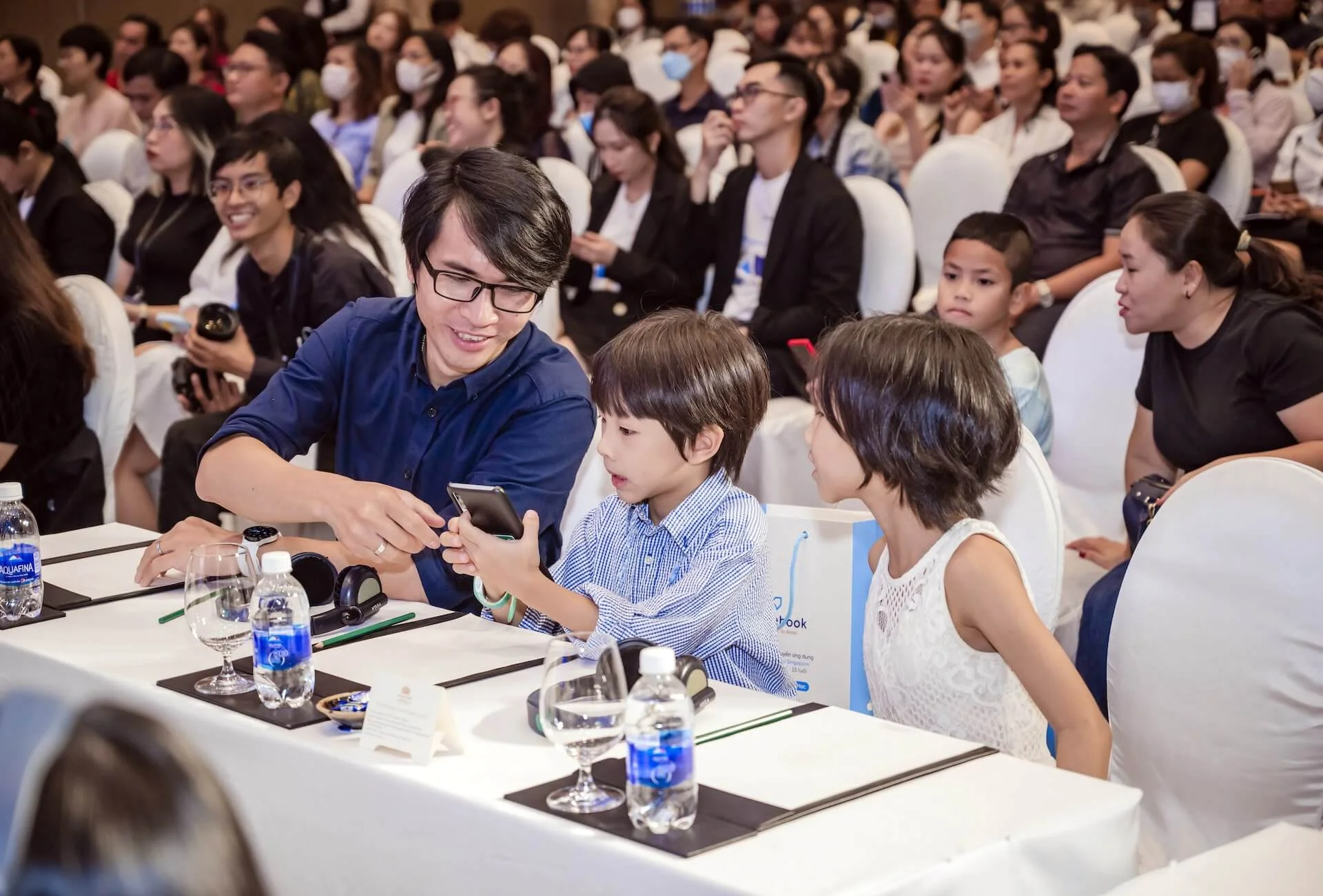 Meanwhile, the discussions also shed light on the future of technology and jobs, in which many things we know today will not be applicable tomorrow. In an ever changing world, young people will need to be more resilient and self-directed, so that they can adapt to evolving circumstances and drive changes when they come of age.
Minh Nguyen – CTO of Geniebook shared: "With the help of AI, Geniebook offers personalised study programs according to the strengths and weaknesses of each learner, with the goal of improving their academic performance. In many cases, when teachers at school are otherwise too overwhelmed to understand the needs of each student, AI can lend additional support in that regard."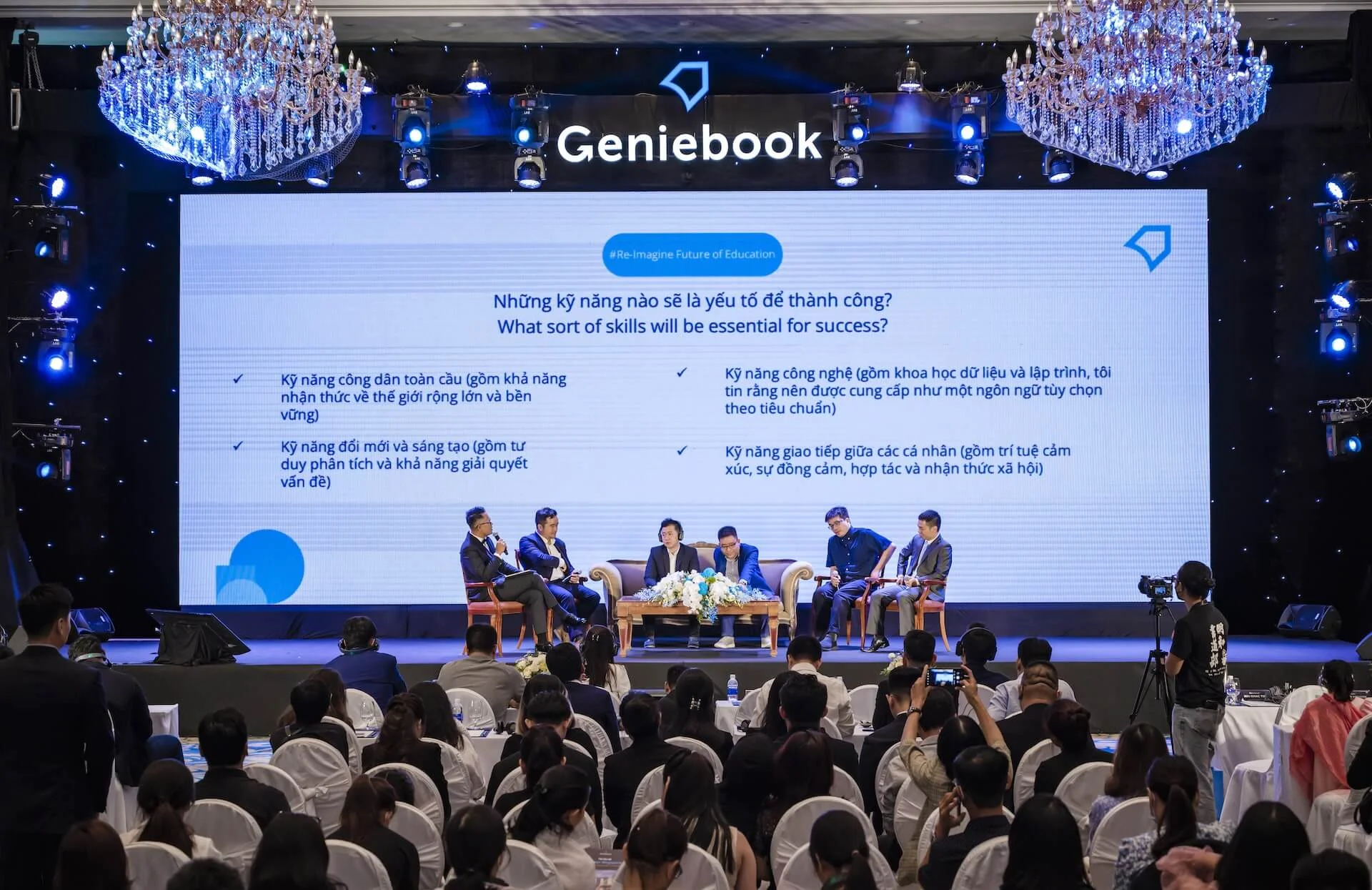 With its passion in changing the way millions of students learn, Geniebook will endeavour to provide the tools and high standards in pedagogy to keep young generations agile and adaptable, shaping them into changemakers in the near future.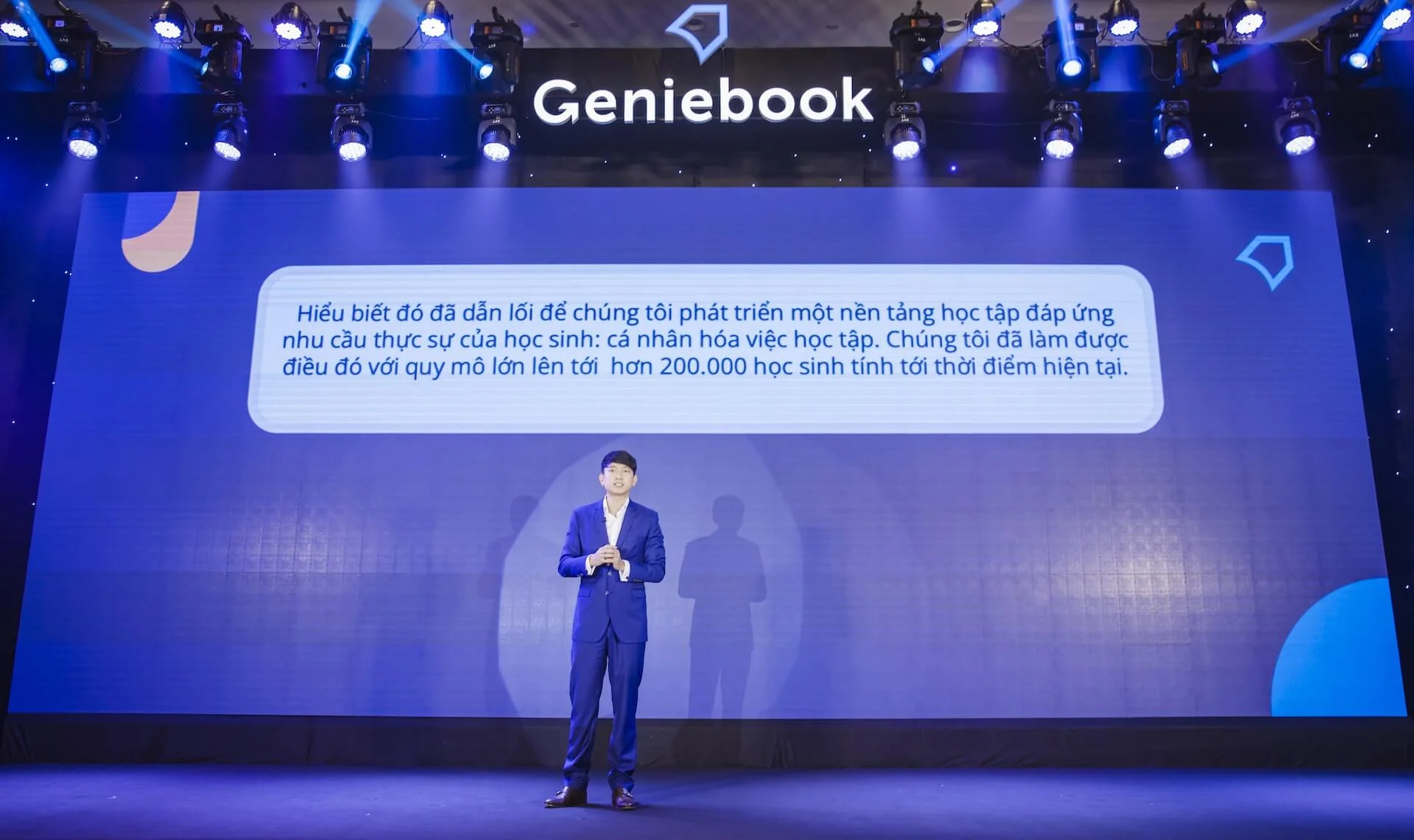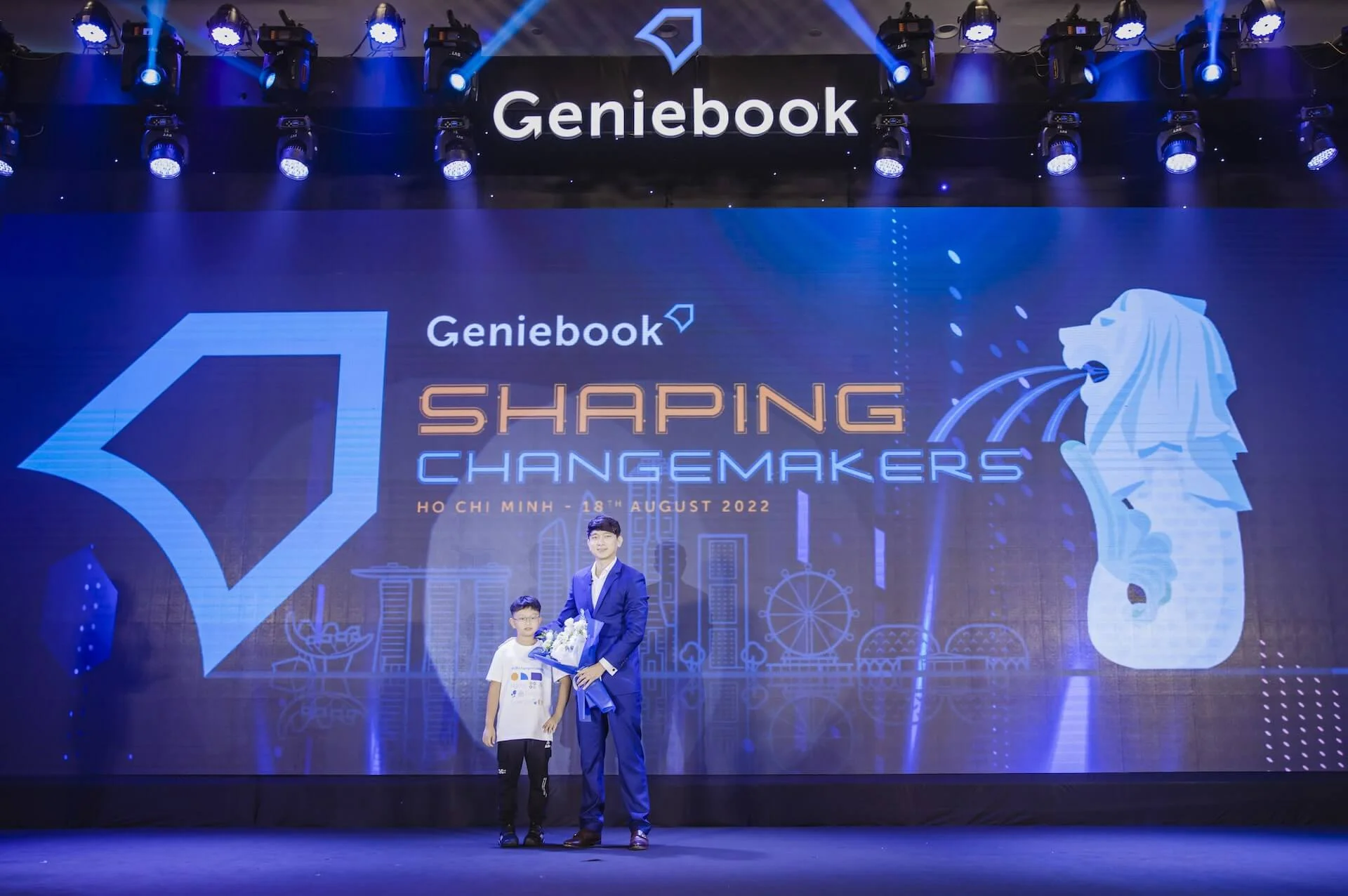 Neo Zhizhong, CEO & Co-Founder of Geniebook, said: "Geniebook is the most essential e-learning platform. We are on a mission to foster one million changemakers in Vietnam. With a foothold in Vietnam now achieved, Geniebook is excited to begin playing a more significant role. We want to partner with a talented generation of academically competent, self-directed, creative, and technologically savvy global learners in the country."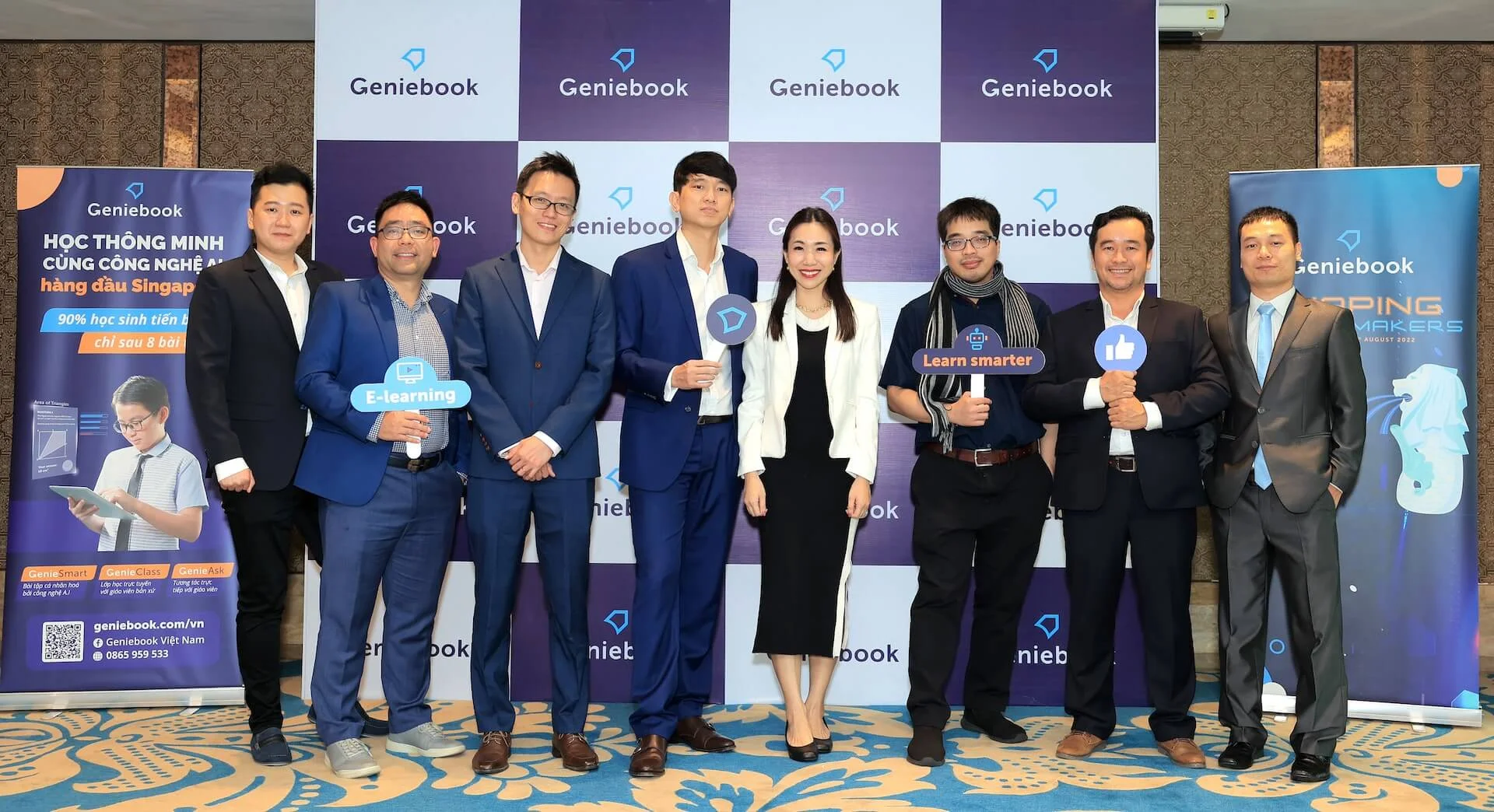 The event was also warmly welcomed by leading educational experts and figures in Vietnam. Professor Tran Thanh Nam expressed his admiration toward Geniebook's proven results, with 90 percent of learners experiencing improvement in just eight worksheets. He said: "Thanks to AI technology, Geniebook is doing an amazing job in revolutionising education through personalisation, something that was previously desired, yet unreachable for educators like us".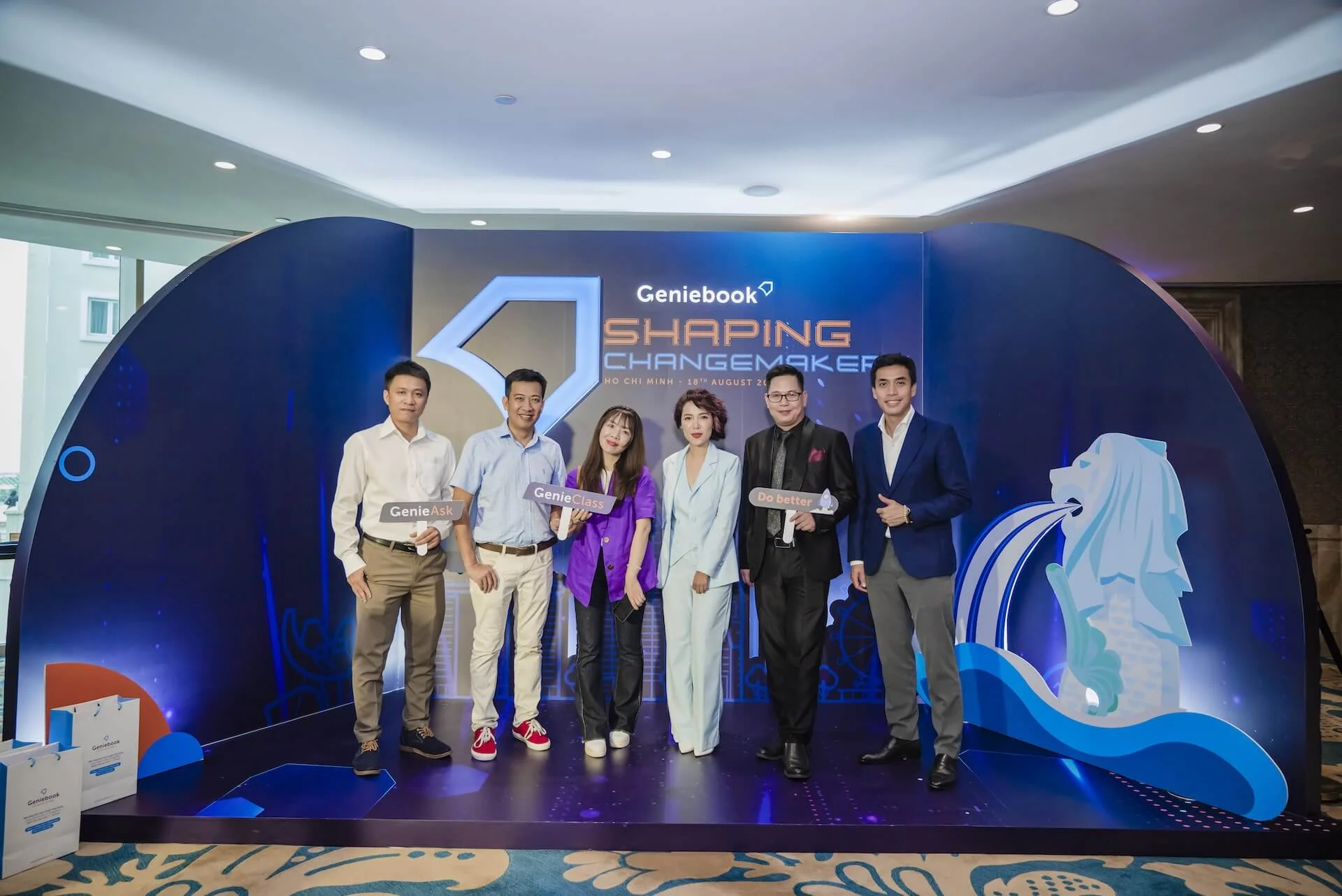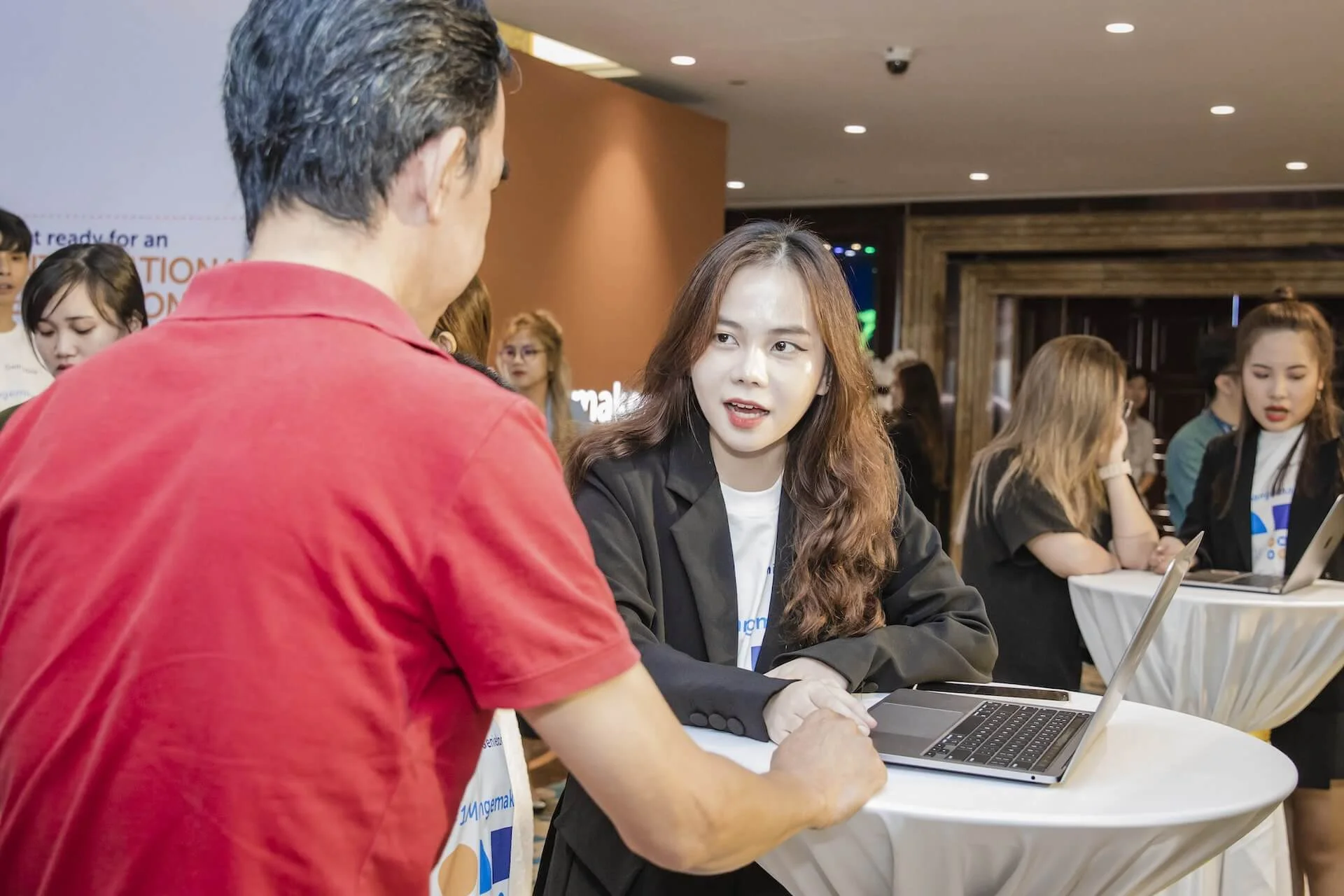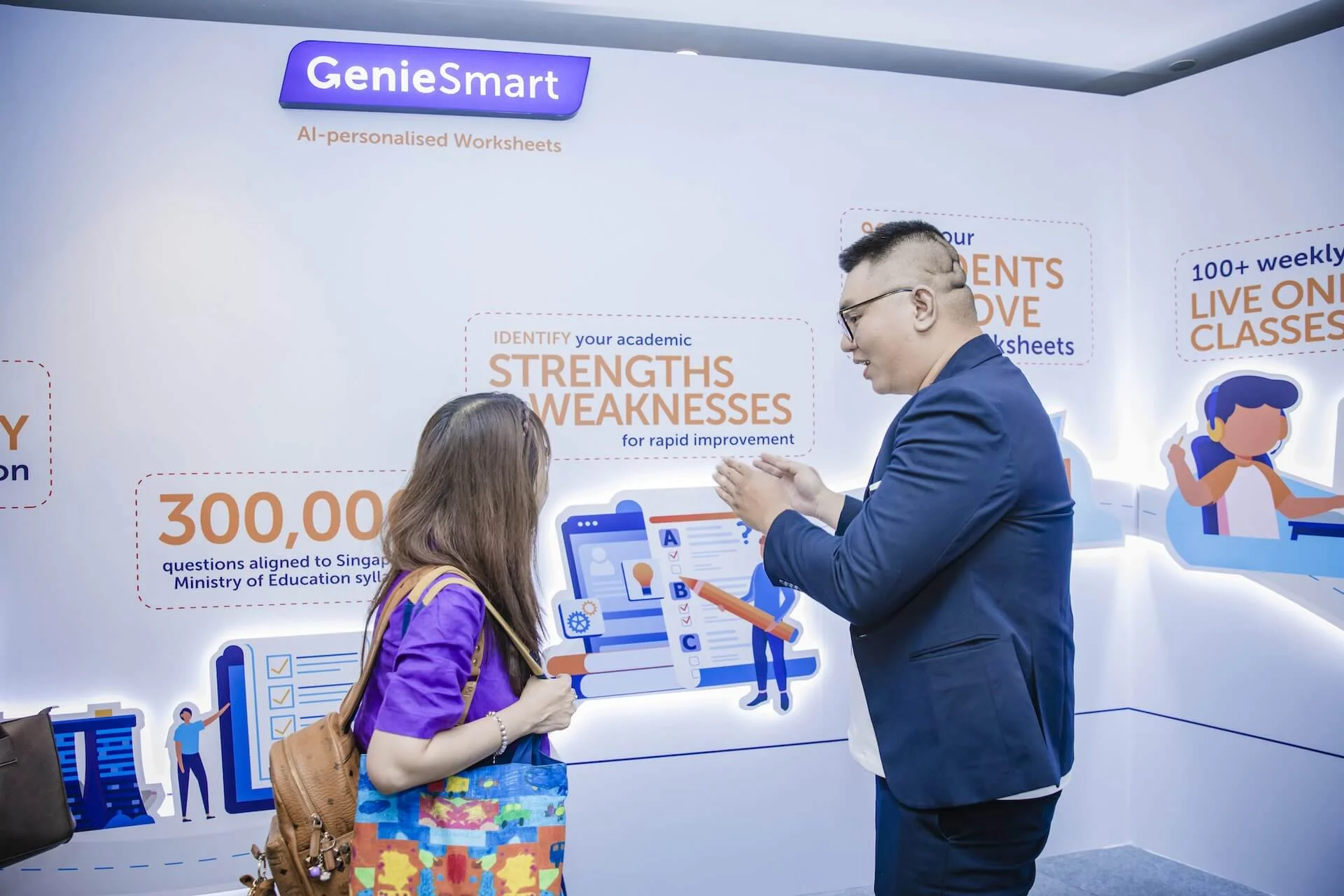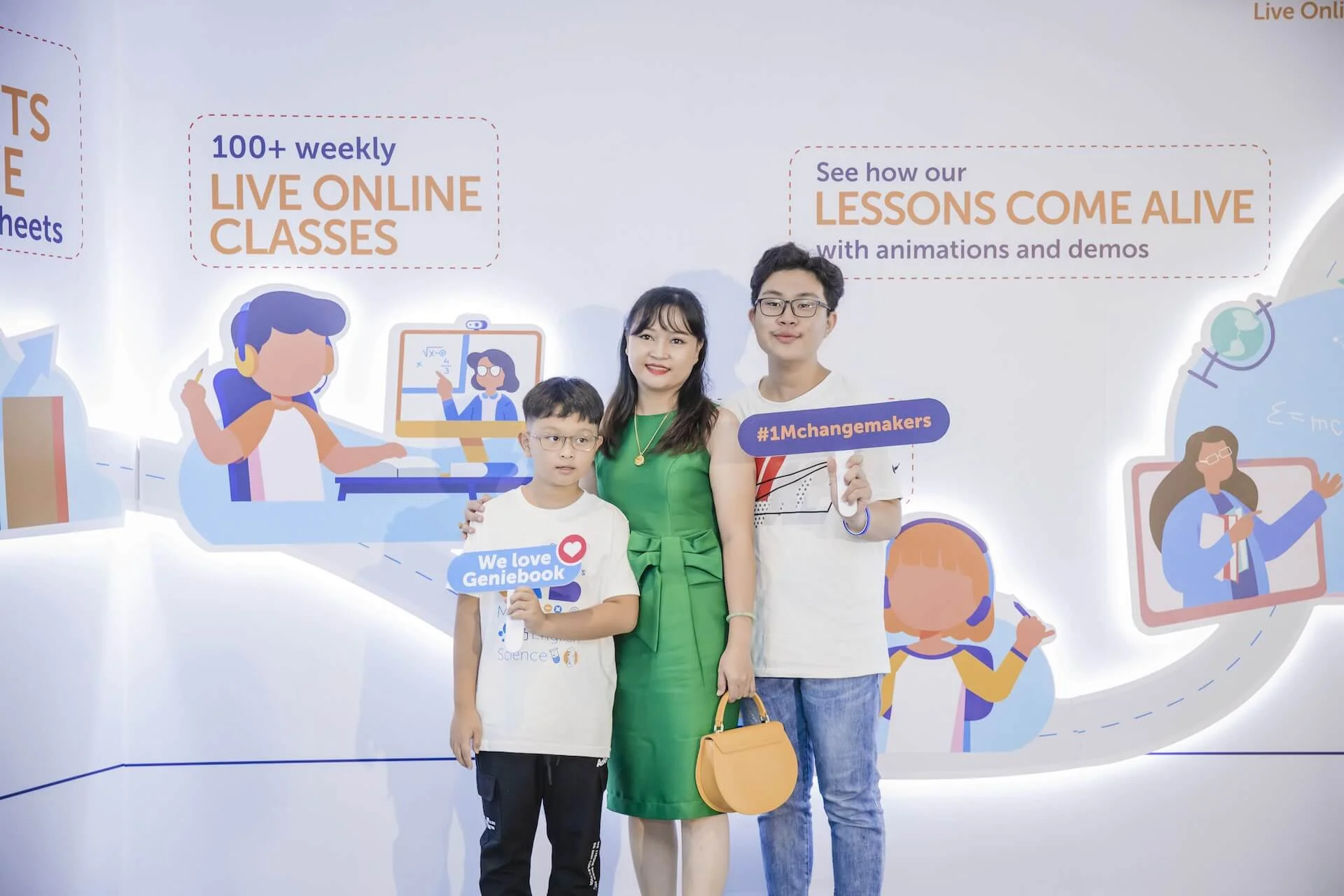 Buoyed by the positivity from the press event, Geniebook is ready to charge forward into a bright future, in pursuit of its goal of shaping one million changemakers as part of its growth strategy in Vietnam.