3 Strategies to create effective homework routines
18 July 2023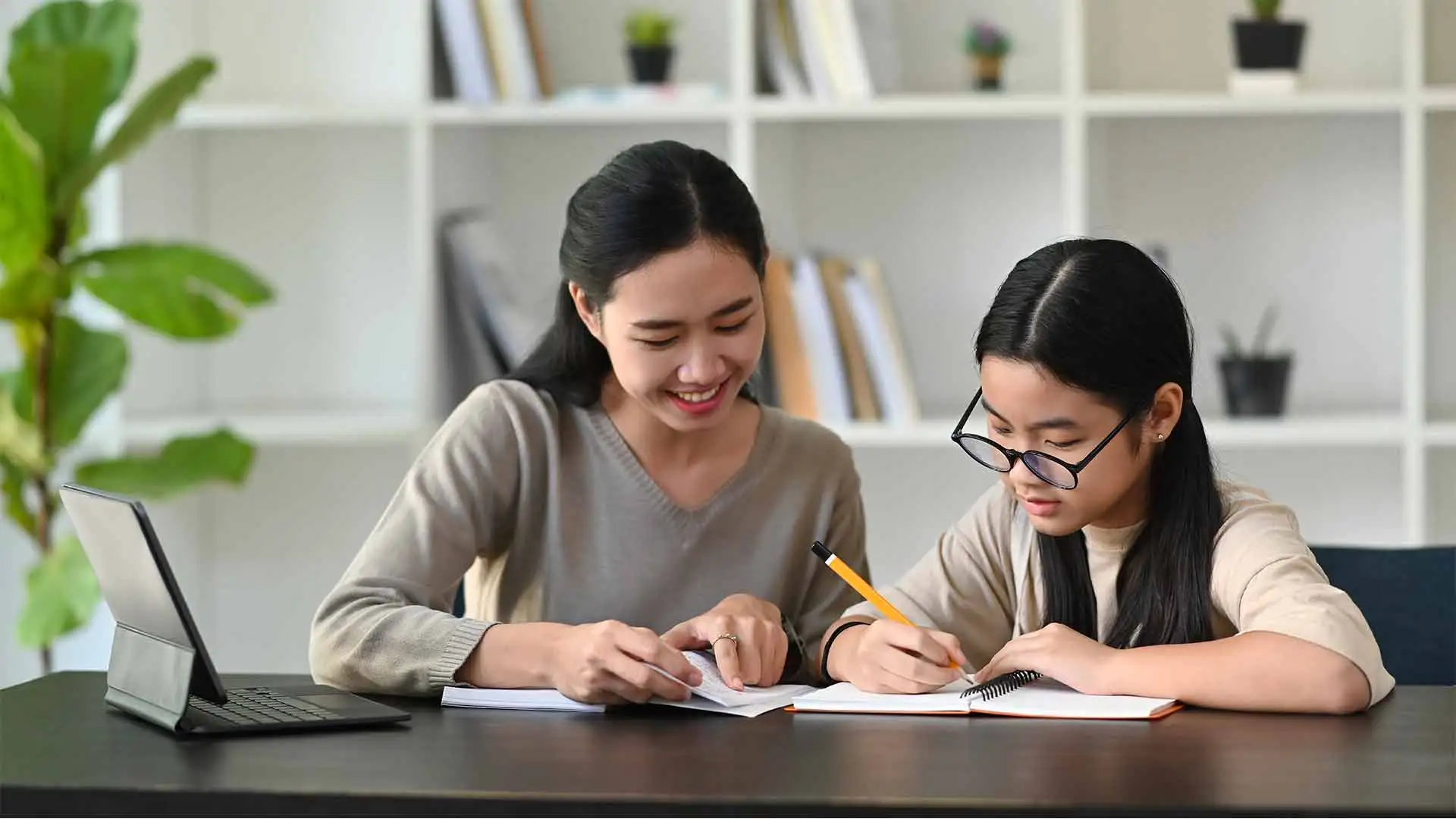 Let's be honest - by default, not many students like doing homework on their own free will. But homework is important for learning and academic improvement, which is why it's given on a regular basis.
Be that as it may, it can still be difficult to convince your child to settle down and tackle their homework tasks, let alone establish a regular homework routine. But with a little encouragement and guidance, you can help your child start completing their homework reliably after school. Here's 3 ways to jumpstart their progress.
Staying disciplined
Maintaining concentration amidst a sea of distractions is a challenge for students in this day and age. As parents, helping your child develop effective focus strategies can do wonders for their productivity, both now and in the future.
One thing you can try is to introduce the Pomodoro Technique, in which your child will work for concentrated intervals, followed by short breaks. This technique promotes productivity and prevents burnout. You should also create a quiet and organised study environment to boost their focus.
Lastly, encourage the removal of electronic devices during study to further reduce distractions. With that said, you might wish to explore the use of calming background music - for some students, the right genre can increase focus and productivity.
Staying organised
Organisation is the cornerstone of a successful homework routine - it condenses their various tasks into an easily digestible series of actions that they can carry out with relative ease.
Guide your child in developing strong organisational skills by assisting them in creating detailed schedules or to-do lists. Break down assignments into manageable segments, allowing your child to prioritise and plan their work effectively. Try to encourage the use of digital calendars or physical planners to keep track of due dates and deadlines. Regularly reviewing and updating the schedule together reinforces the importance of staying organised and instil a sense of responsibility and time management.
Staying disciplined
Instilling discipline in your child's homework routine sets the stage for long-term success. Teach them the value of delayed gratification, emphasising that completing homework before indulging in leisure activities yields greater rewards. You can also try to encourage them to resist temptations and distractions during dedicated homework time. While breaks are important for resting and recharging, do ensure they remain limited and focused to keep up their momentum.
By fostering discipline, your child can cultivate essential life skills such as perseverance, self-control, and effective task management.
Conclusion
By incorporating these three fundamental tips, you can actively support your child in establishing a regular homework routine. Encouraging focus, organisation, and discipline will lay a solid foundation not simply for completing homework regularly, but also for academic success and personal growth.