Three quick tips for creating a conducive home learning environment
23 December 2021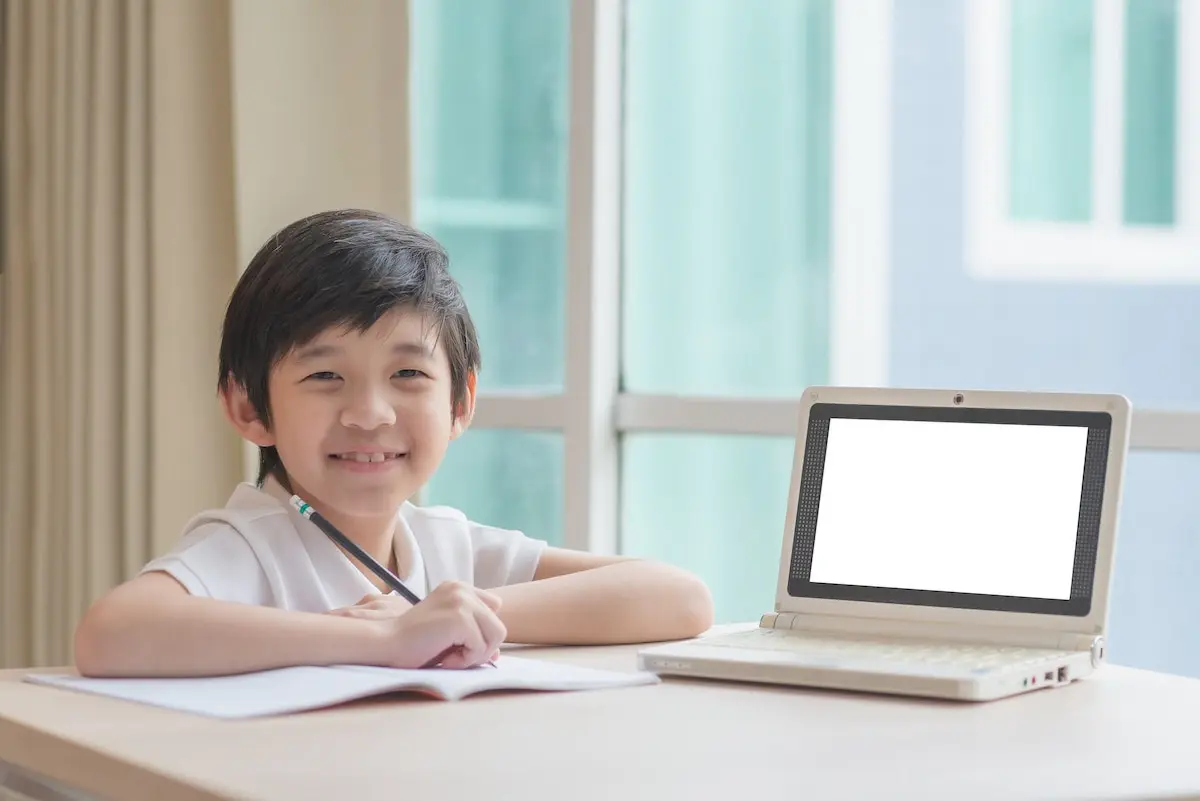 Creating a conducive and inviting home learning environment for your child can be immensely rewarding. While it can be tempting to use just any area to study, it may not be the ideal setup for fostering learning.
Here are three actionable tips you can use right now to help you create a conducive learning environment for your child at home.
Tip #1: Create a dedicated "home school" area
Ideally, this would be a separate room that you can turn into a dedicated learning space for your child. Otherwise, you can also consider using a quieter area in your living room (or any similar space) that you can block off as a dedicated study area. Setting one up would allow your child to avoid distractions in their surroundings and have a quieter environment that is more conducive to their learning. A dedicated area would thus make it easier for your child to concentrate on their schoolwork. Also, this "home school" area should not double as a playroom to minimise distractions.
Consider where your child's main study area would be. Is there enough light at their table? It can be frustrating and distracting if shadows constantly interfere with their reading. Instead, arrange their study table to receive as much natural light as possible and try to install a table lamp to keep the room bright at all times.
Tip #2: Make the space inviting for your child
Children are naturally more attracted to bright and airy places as they associate them with a warm and inviting environment. While you should aim to make a distraction-free area for your child, it should not be a cold and sterile environment either.
Work together with your child to create an environment where they will feel comfortable studying. For example, not all children are willing to sit in a chair all day. Consider the option of using a standing desk or a beanbag chair instead. Even an exercise ball can provide some much-needed relief from sitting and studying.
You and your child can also consider livening up the area with some choice decorations, such as rugs or cushion covers in bright and cheery colours. When your child feels happy and comfortable in their study space, they will naturally become more productive in their study sessions.
Tip #3: Ensure that your child has the necessary "online study" materials ready
Ideally, your child should have access to a desktop or laptop for personal use, which would allow them to attend scheduled online classes (such as those offered on Geniebook), and plan their study sessions. If this is not possible, you may wish to create a roster to ensure that anyone who needs a computer can access it at a regular time every day.
You should also install the necessary parental controls on your child's device to ensure a safer learning environment for your child. It is also a good idea to provide other computer accessories such as headphones, microphones or a ring light for your child's use during their online classes and video calls.
---
Now that you have established a conducive home learning environment for your child, they will be much more receptive to studying for longer periods of time.
Geniebook's three learning products, GenieSmart, GenieClass, and GenieAsk, are similarly designed to keep your child engaged as they continue to learn, whether for English, Maths or Science.
Start addressing your child's academic needs by learning more about each of our products in this overview article, or click on the banner below to receive a complementary strengths analysis from us.