Ask Our Teachers: How to ace PSLE English oral exams
08 August 2023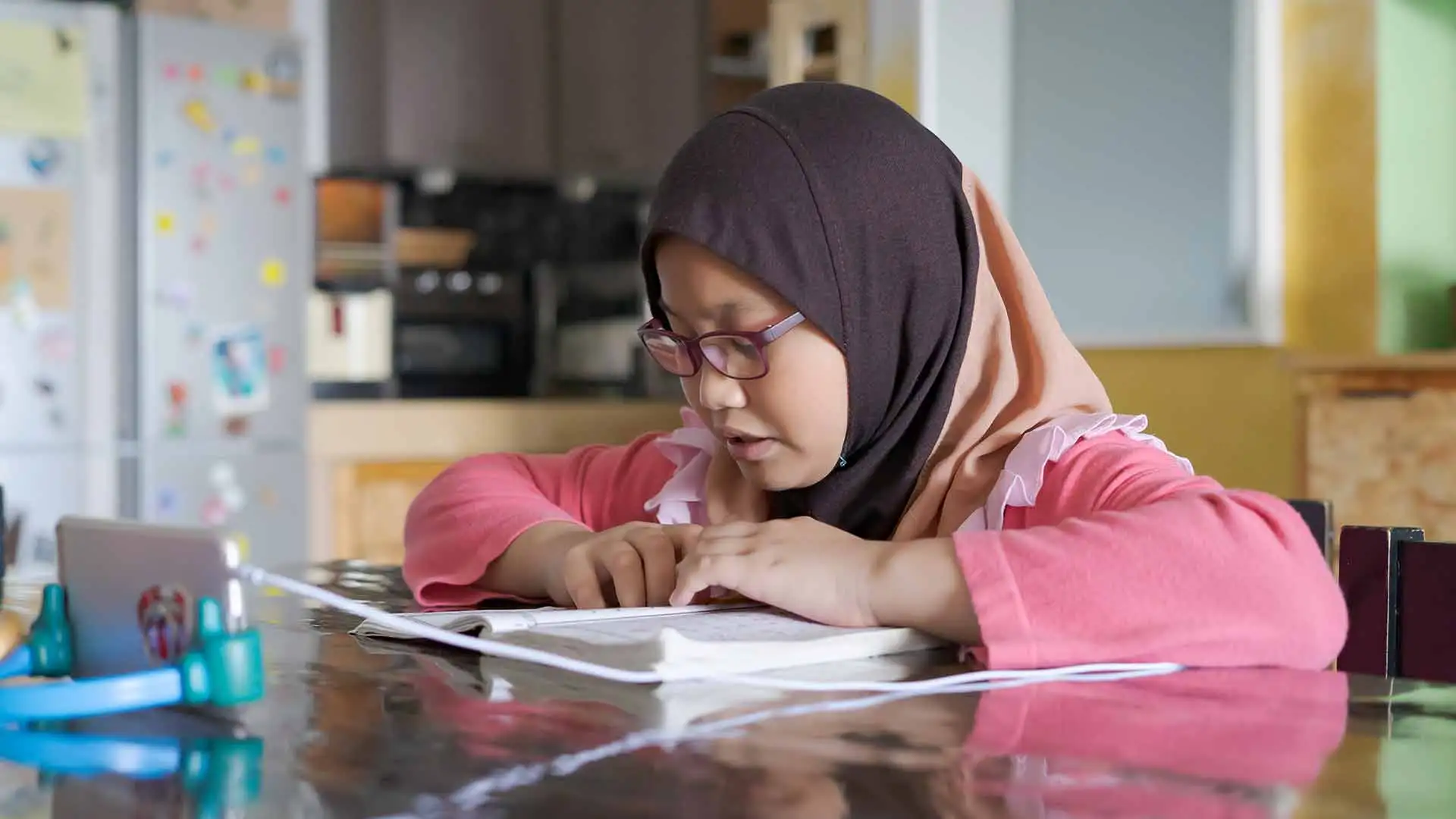 With the PSLE English oral exams being just one week away, it's no surprise that you and your child are feeling the pressure. To think on your feet and to know exactly what to say can be extremely challenging for many students. However, with ample practice at home, your child can ace their oral exams with flying colours!
We reached out to Teacher Khairul for his advice on what your child can do in this last stretch to ensure they are fully prepared for any questions that come their way.
1. Confidence and communication skills CAN be built!
Get ample practice in. There can never be too much practice! Encourage your child to practise more in this final week of oral preparation. Remind them that the greater amount of effort they put into this, the better they will score for their papers!

Read aloud to family members or close friends. These passages can come from their practice books, past year exam papers, and even their favourite storybook collection. Seek their opinions on what they can improve on afterwards. Is it their pronunciation, emotions, volume, or confidence? Any feedback helps!

Record themselves reading the passage! More often than not, what you think you hear may not be what was said. They should pay close attention to the way they pronounce their words, especially ending inflections and proper emphasis on syllables.

Listen to audiobooks - bonus if they happen to be your child's favourite stories! Pay close attention to the narrator's intonations, how they pause in between punctuations, the emotions they carry in their dialogues, and anything else they can pick up on their own from the audio they think would come in handy.
2. Build up a library of thoughts and opinions
This is especially useful for the Stimulus-based Conversation (SBC) portion. The SBC is one of the two parts (the other being Reading Aloud) of your child's oral exam that constitutes a heavier weightage.

Help your child target recent current affairs and topics suitable for their age group as they may very well appear in the exam. Topic examples can range from community involvement to kindness that probe your child to think deeper and give their opinions.

Again, have plenty of conversations with family members and close friends so that they can learn how to articulate their opinions, gather feedback, expand on their personal insights, and give counterarguments.
3. Look at brochures, advertisements, and public service announcements
There are plenty of such materials that your child can practise with! From brochures to advertisements to public service announcements such as visual posters and more, these are particularly useful to practise with for their Stimulus-based Conversation portion.

These materials are also a fun way for your child to practise their Point, Explain, Example, Personal Opinion (PEEP) strategy, which helps your child answer expository questions. This has likely already been taught in your child's school - the acronym can differ from school to school, but the structure is more or less identical. So, what is PEEP?

Point: Answer the question directly.

Explain: Think about who, what, and how?

Example: Give a personal example or story.

Personal Opinion: Link back to the question with your personal opinion.

Let's use this example to demonstrate how to use the PEEP strategy: How can you encourage your friends and family to adopt the 3Rs principle?

Point: First of all, I'll show my friends and family a short video I made on how reducing, reusing, and recycling can help to positively impact our environment.

Explain: The video will include definitions and examples for each of the 3Rs so that it's easier for them to remember what they can easily do at home or when they're outdoors and build them into habits. Some actions they can take include using recyclable bags when they go grocery shopping and using reusable bottles instead of single-use plastic bottles.

Example: To be able to motivate my loved ones around me to incorporate these habits in their daily lives, I'll lead them by example through my actions. By reducing, reusing, and recycling whenever possible, I can demonstrate to them that these actions are easy to accomplish and possible to do daily.

Personal Opinion: I believe these small changes we incorporate into our lives can create a snowball effect and impact our environment in a positive way. By encouraging my close friends and family to adopt these simple practices like the one that were mentioned earlier, our collective contribution to sustainability will be much greater than if it was only through one person. Every little effort counts!

These can help to generate initial triggers, i.e. main ideas and topics, predicting possible questions, and more.
Encourage your child to practise with Teacher Khairul's tips in their last week of oral exam prep, and we are sure they will excel. All the best to you, and good luck!