Diving into the enigmatic mind of J. Robert Oppenheimer
26 July 2023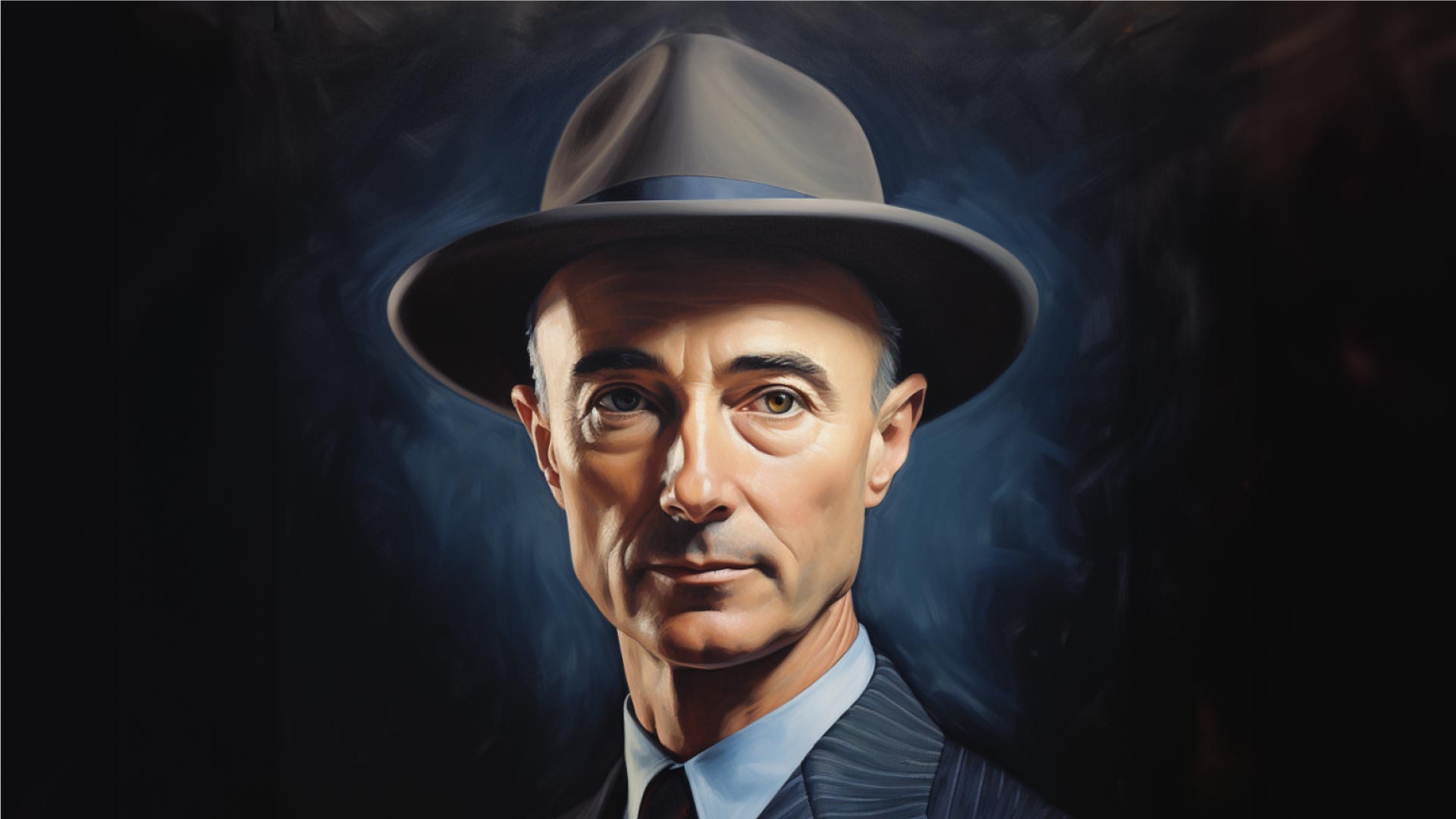 Many of us didn't know who J. Robert Oppenheimer was, until the release of 'Oppenheimer' in theatres last week. Who is he, and what did he do? Why did he have a three-hour long movie dedicated to his biography? In this article, we will explore a little more on his life's work and introduce you to his captivating realm of theoretical physics, a domain where the boundaries of reality are stretched, and the universe reveals its most profound secrets.
Who's J. Robert Oppenheimer?
Born in 1904 in New York City, Oppenheimer exhibited a keen interest in the world around him from a young age. He was a voracious reader, reading everything from literature to philosophy - but it was the realms of science that enraptured him. Oppenheimer's brilliance was evident even in his younger years, and he soon became known as a child prodigy with a razor-sharp intellect.
He studied Mathematics, Science, philosophy and Eastern religion, as well as French and English literature at Harvard. He was admitted to graduate standing in physics in his first year as an undergraduate on the basis of independent study. During a course on thermodynamics at Harvard, Oppenheimer was introduced to experimental physics, which quickly caught his attention.
As he delved into the wonders of experimental physics, his mind became a veritable playground of ideas. He had a knack for blending quantum mechanics, relativity, and atomic physics into groundbreaking insights - it was as if he could converse with the universe through the language of Mathematics!
His crowning achievement came when he formulated the theory of gravitational collapse. This revolutionary concept explored how massive stars, after burning their nuclear fuel, could collapse under their own gravitational pull, giving birth to black holes. Imagine contemplating the fate of an object so dense that even light cannot escape its clutches – that's the essence of Oppenheimer's genius! Beyond his scientific prowess, he was also known for his charismatic persona and his love for poetry and literature, especially in Sanskrit. He could quote classics with ease and engage in discussions ranging from physics to philosophy and beyond.
What is Theoretical Physics?
This was J. Robert Oppenheimer in a nutshell. Theoretical physics is the playground of scientists who dare to explore the furthest reaches of the cosmos using the power of pure thought. Unlike experimental physics, where scientists conduct experiments to understand the natural world, theoretical physicists work their magic with pen, paper, and chalkboards. Armed with complex mathematical equations and an unyielding curiosity, they venture into uncharted territories, seeking to unravel the fundamental laws that govern our universe.
Imagine being a cosmic detective, deducing the underlying principles behind the movements of celestial bodies, the behaviour of subatomic particles, and the very fabric of space-time itself. Theoretical physicists are the visionaries of science, peering into the unknown and painting the future with equations that seem to rationalise, explain, and predict natural phenomena.
Let us all celebrate the curiosity and brilliance of scientists for their contributions to the world as we know it today, as well as honour the human spirit of exploration in the unyielding quest to comprehend the universe that surrounds us!