GenieAsk: real-time teacher chats for after-school homework help
14 December 2021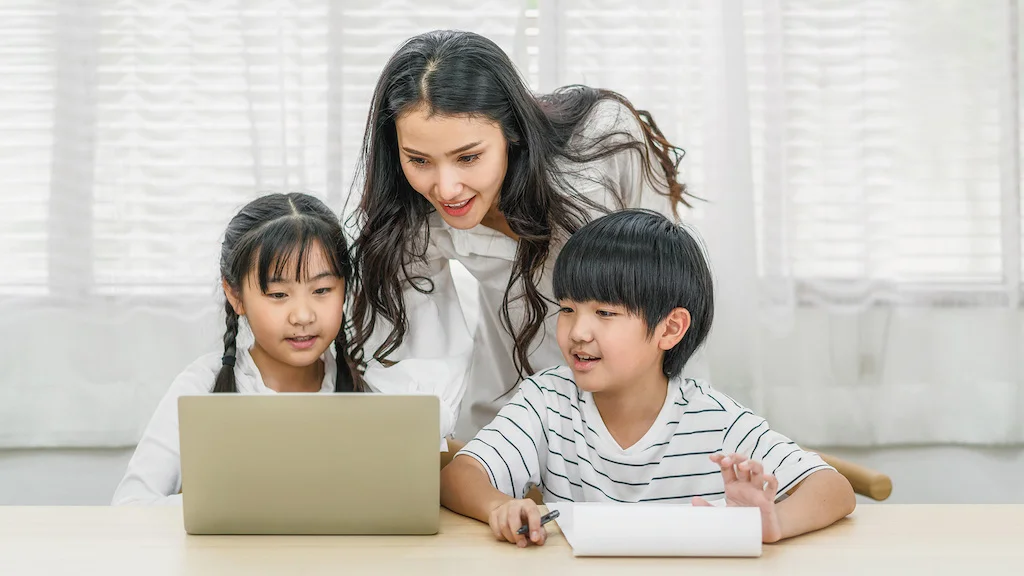 GenieAsk: Homework help for students
With the advent of home-based learning, a suite of new learning opportunities have emerged. One such method is GenieAsk, which brings students into daily contact with qualified teachers who answer their questions in real time on weekdays from 3 PM to 9 PM, and weekends from 10 AM to 7 PM.
What is GenieAsk?
GenieAsk is Geniebook's latest product that provides instant academic support for students from 3 PM till 9 PM every weekday, and 10 AM to 7 PM on weekends. It is a chat moderated by trained teachers whose goal is to foster a healthy learning community among Geniebook students and assist them with academic questions they may encounter.
When you sign up for GenieAsk, students are grouped by level and subject, with dedicated teams of teachers who will step in to address queries. The team of teachers also proactively ample visual and auditory aids to students who may need extra help in understanding abstract concepts, using these aids to reinforce students' learning.
GenieAsk also builds on a study by Harvard that found that students aged between 3 to 13 learn better through peer learning as they are more willing to brainstorm difficult problems with other fellow students' companionship. The chat functions allow students to verbalise their learning gaps and have teachers and fellow students work on the problem.

Gamification of Education
In GenieAsk, all students stand a chance to win bubbles if they participate actively in weekly activities that test their content knowledge. The bubbles can be redeemed for thousands of items from Roblox gift cards to cute keychains.
The activities they participate in are in line with the school and examination syllabus and could either be in the form of questions and answers or a mini-lesson that will have explanations with study tips and guides. This allows more students to participate in the activities actively and earn bubbles.
They also stand a chance to win bubbles if they can assist their classmates in the group. Not only does this create a community spirit, it also enhances the content knowledge of the students, guided under the teachers' watchful eyes.
Lastly, students can be rewarded bubbles if they participate in Geniebook's Social Monthly Activities, which are conducted once a month to raise awareness or celebrate an occasion. For example, "World Mosquito Day", "World Bicycle Day", and many more.
Note: These activities are carried out at the respective teachers' discretion. Some of these activities or students helping their peers may not carry bubbles at all but are rather a means of engaging the class and ensuring that students learn efficiently.
GenieAsk reinforces students' learning from school
As an edtech platform, GenieBook provides instant academic coaching (GenieAsk), live online classes (GenieClass) and AI personalised worksheets (GenieSmart) that focus on students' weaknesses and enhances their learning.
If your child needs support with school assignments, sign them up for our GenieAsk session, and they can seek immediate assistance from experienced teachers.