GenieClass: Bringing the best possible classroom experience online
13 December 2021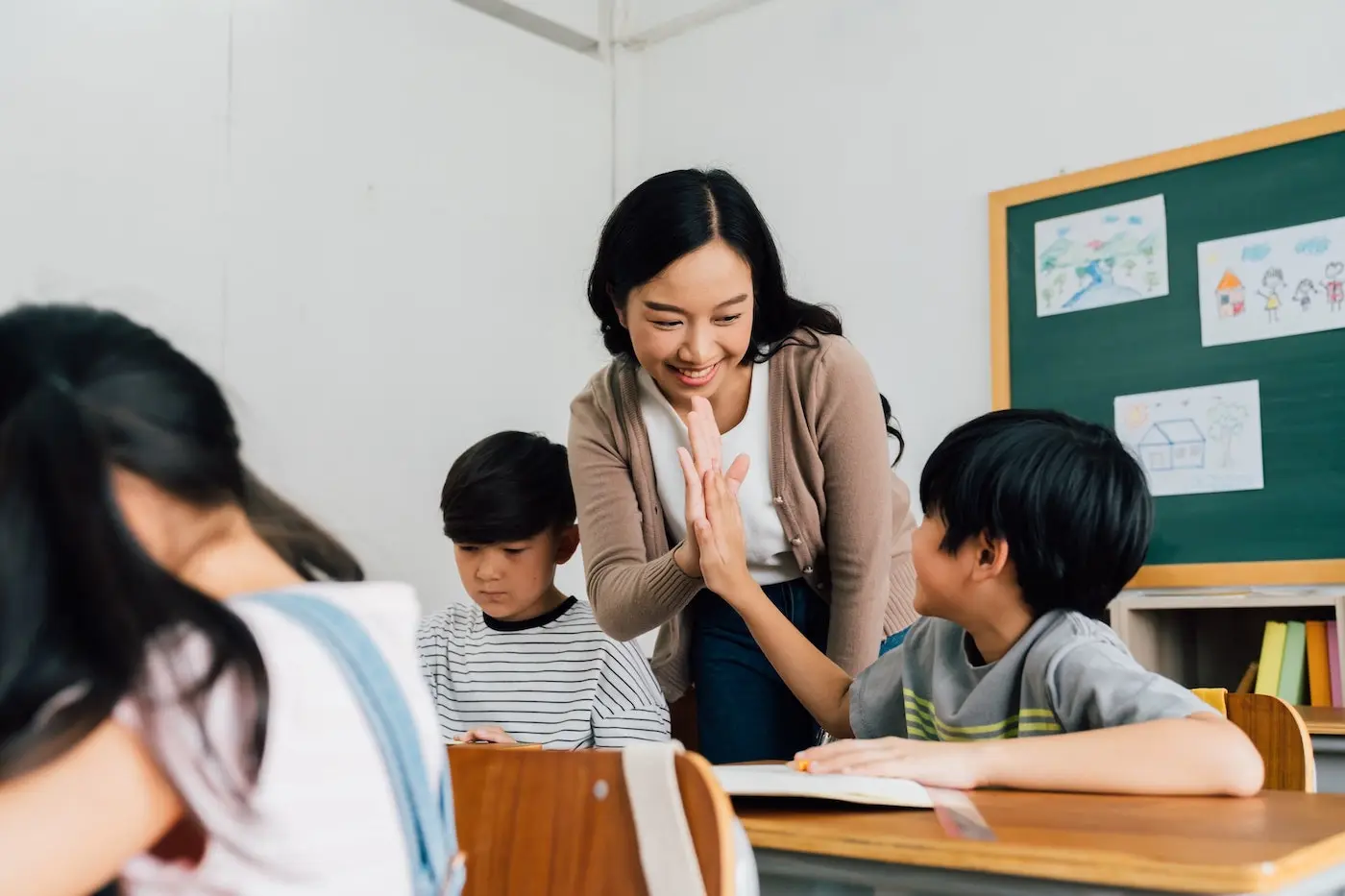 What do you think about when you hear the phrase "online learning?" If you're picturing stale Zoom meetings with bored students while their teacher drones on endlessly for an hour straight, you're not alone.
It's common to have that sort of impression. As parents, we've all had our fair share of grueling online meetings, so it's natural to be doubtful about your child's ability to learn through online lessons.
But what if we told you that we've found a way to make your child's online learning sessions interesting and engaging?
GenieClass 101: An introduction
As one of our three main products at Geniebook, GenieClass strives to deliver the best possible classroom experience online.
Each lesson in GenieClass is helmed by a dedicated teacher with a deep understanding of the MOE syllabus relevant to your child's subject, supported by teaching assistants that help to ensure each lesson is conducted smoothly.
Equipped with prior experience from MOE and various reputable schools, our teachers are more than prepared to teach your child what they need to know to ace their exams, be it English, Mathematics or Science. In addition to their enthusiasm, they are chosen based on their ability to communicate clearly online, making it easier for your child to understand any new concept being taught in GenieClass.
Online learning with a twist
There are more than 40 GenieClass lessons scheduled each week, each of them dedicated to a specific level (Primary 5 or Secondary 2, for example) and subject (English, Maths, or Science). A schedule of upcoming lessons can be found on the platform, so students can easily plan which ones to attend ahead of time.
It's always better to learn new things when they're presented in fresh and interesting ways, which is why lessons in GenieClass have lots of live demonstrations and experiments by our friendly teachers, like our Primary Science teacher Mr. Arif in his video about reproduction in animals. With videos, animations and other visual aids working in tandem to deliver engaging lessons, your child will be able to remain attentive for longer periods of time and absorb more knowledge as a result.
"Compared to static whiteboards that students are familiar with, we can do so much more on GenieClass through compelling visual cues and learning narratives, such as using animations showing the respiratory system in action for a Science class, or decimals bouncing back and forth in a Maths class about multiplication or division." - Julius Koh, GenieClass teacher (Primary Mathematics)
Our lessons have been a hit with our students. Click here to read some of their wonderful messages of appreciation submitted for Teachers' Day this year.
Motivational Bubbles
With GenieClass, students are encouraged to practice what they learn. Throughout the course of a lesson, teachers will occasionally issue "Bubble Quizzes" - questions that students can attempt on the spot. Our teachers typically use it as a means to assess the students' knowledge of a topic, but there's something in it for the students when they participate and attempt the questions, too: Every correct answer earns a small amount of Bubbles for the student, which can be used to exchange for kid-friendly items at the Bubble Store.
Start your child with GenieClass today
GenieClass has helped many students to improve their school grades through engaging lessons and encouraging teachers, and it's time your child gets to experience it for themselves first-hand.
Interested? Reach out to us for more information and arrange for a demo session, learn more about our teachers at Geniebook, or have a look at our other products. Together, we'll help your child learn smarter, and do better in their studies.