Happy Teachers' Day from Geniebook
12 September 2023
When it comes to education, there's nothing more important than having a teacher by your side. Although Geniebook prides itself on providing a learning environment that's personalised according to each student's preferences and needs, the truth is that it's only made possible by our teachers.
For Teachers' Day this year, we've made an extra special effort to recognise their hard work and dedication by hosting an exclusive dinner party and a fun awards ceremony, and getting our students to send in some personal letters of appreciation.
It's (finally) time to party it up
Everyone at Geniebook works super hard, but none more so than our teachers - they regularly pull long hours and take on multiple responsibilities, just so they can do their best for the students under their care.
It can be difficult to get them to even take a short break, but luckily for us, Teachers' Day is the perfect occasion to make them put down their marking pens. So we did our best to organise a themed dinner party for them as a token of appreciation!
Fun fact about the teachers: they're a bubbly bunch and they actually like to hang out with each other, making this occasion a prime opportunity for some fun and games.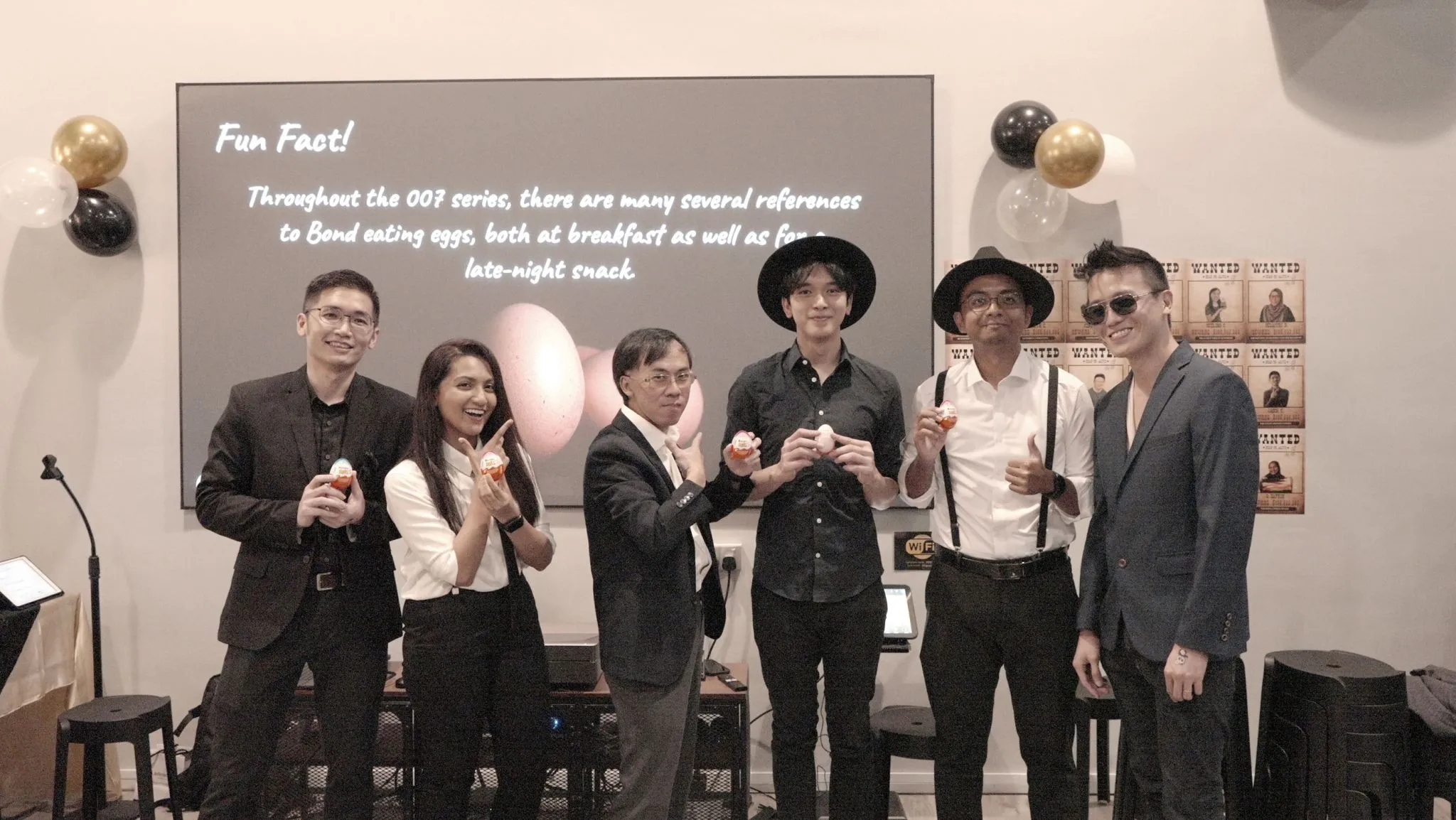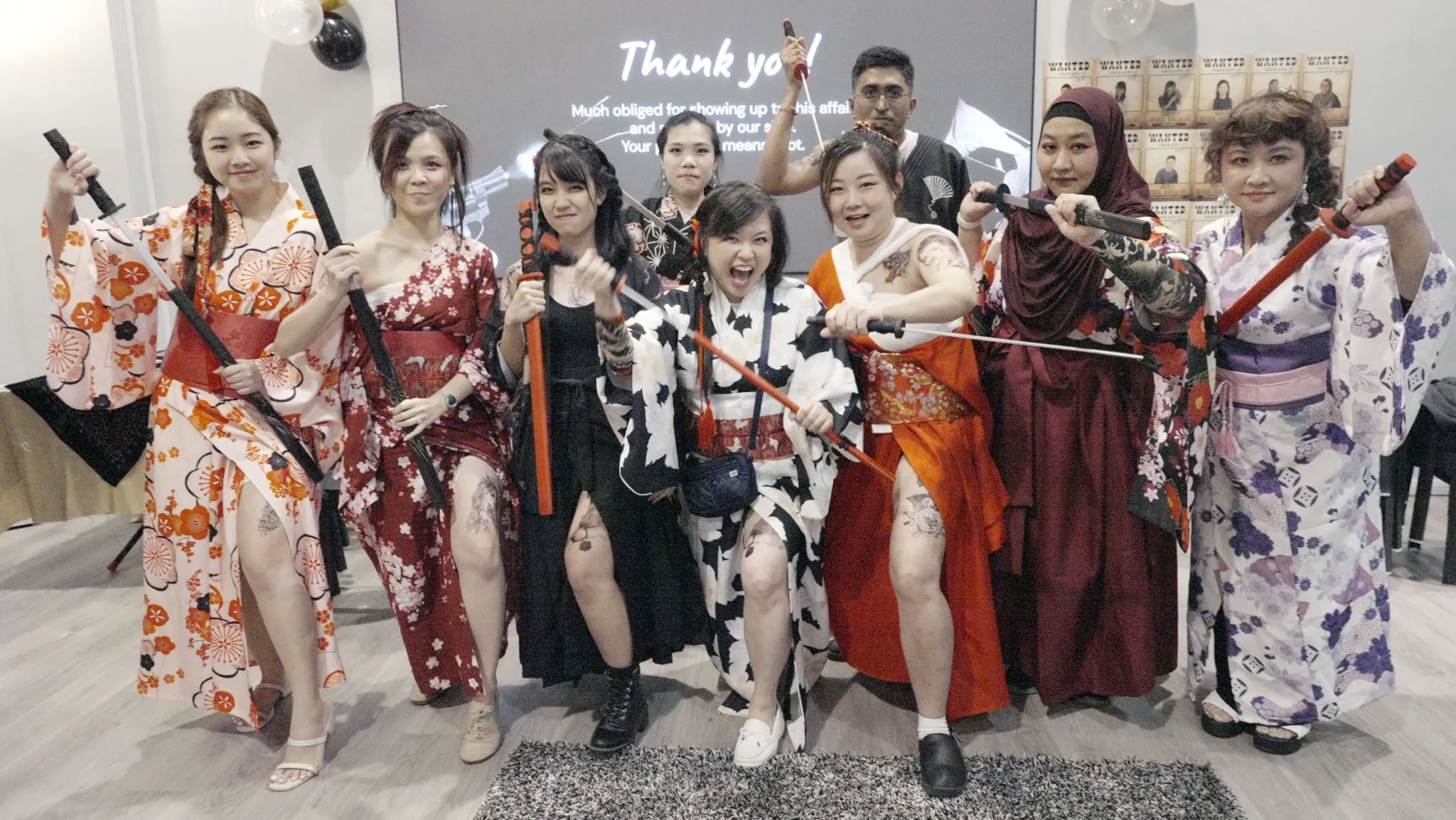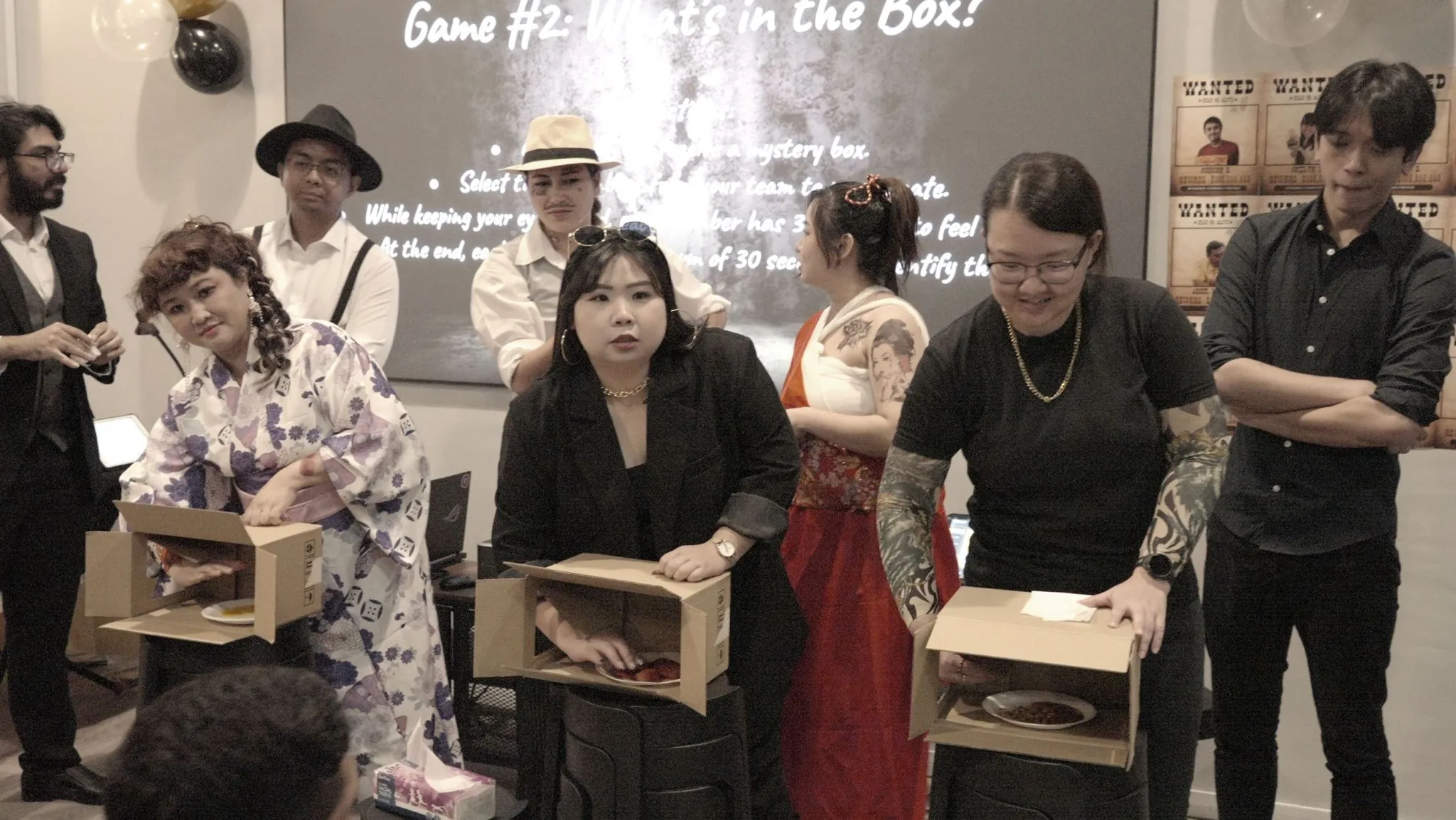 Cool awards for even cooler teachers
In the weeks leading up to the dinner party, we asked our students to vote for their teachers in Geniebook's very own Teachers' Day Awards 2023. And no, we weren't going for boring categories like 'Best Maths Teacher' or something like that - think 'Pun-tastic Pro' or 'Always Hair-py' instead.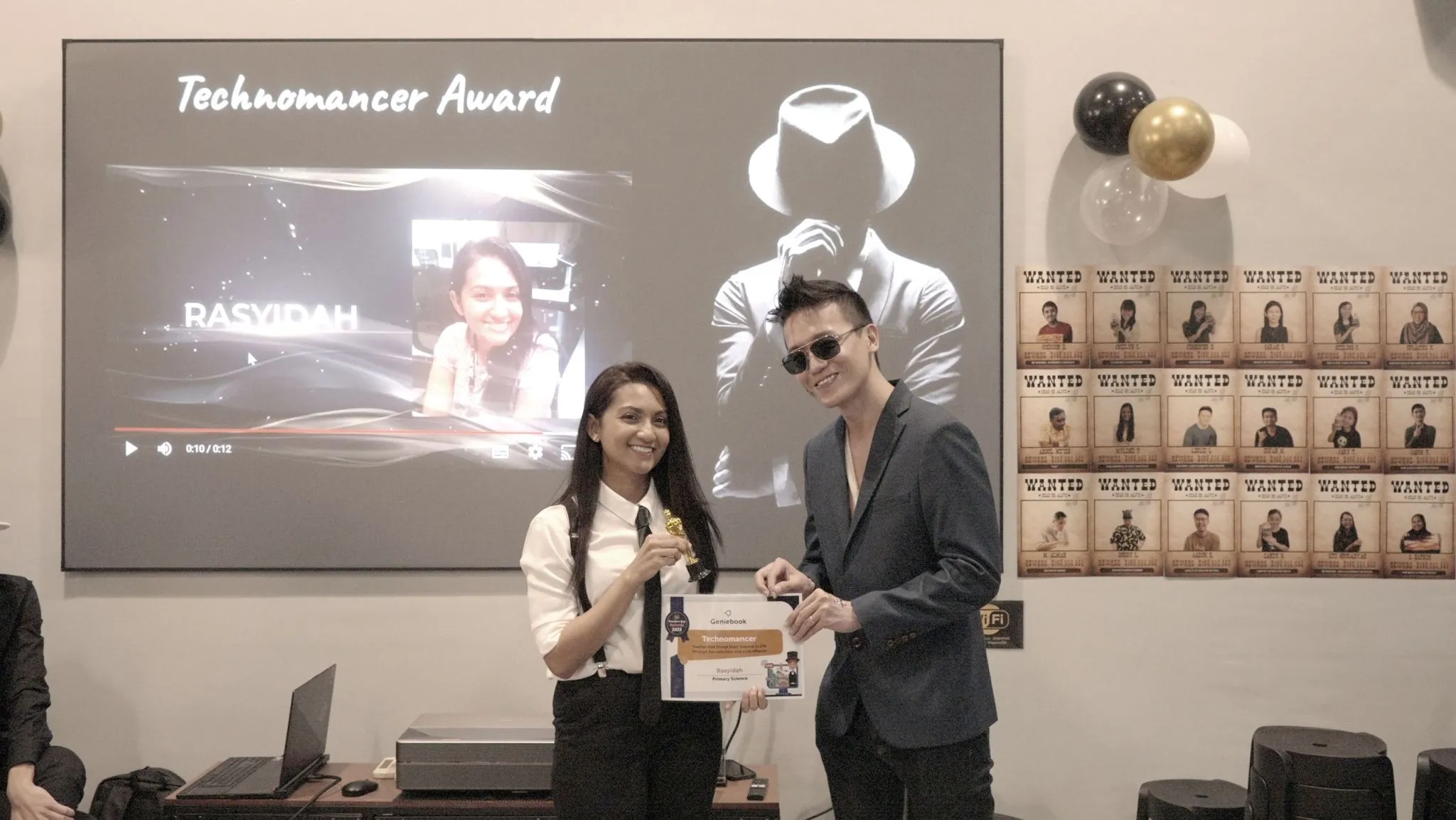 As you can imagine, there were loads of clapping and cheering during the awards ceremony during the dinner party. We'll spare you the blow-by-blow account: check out the list of winners below!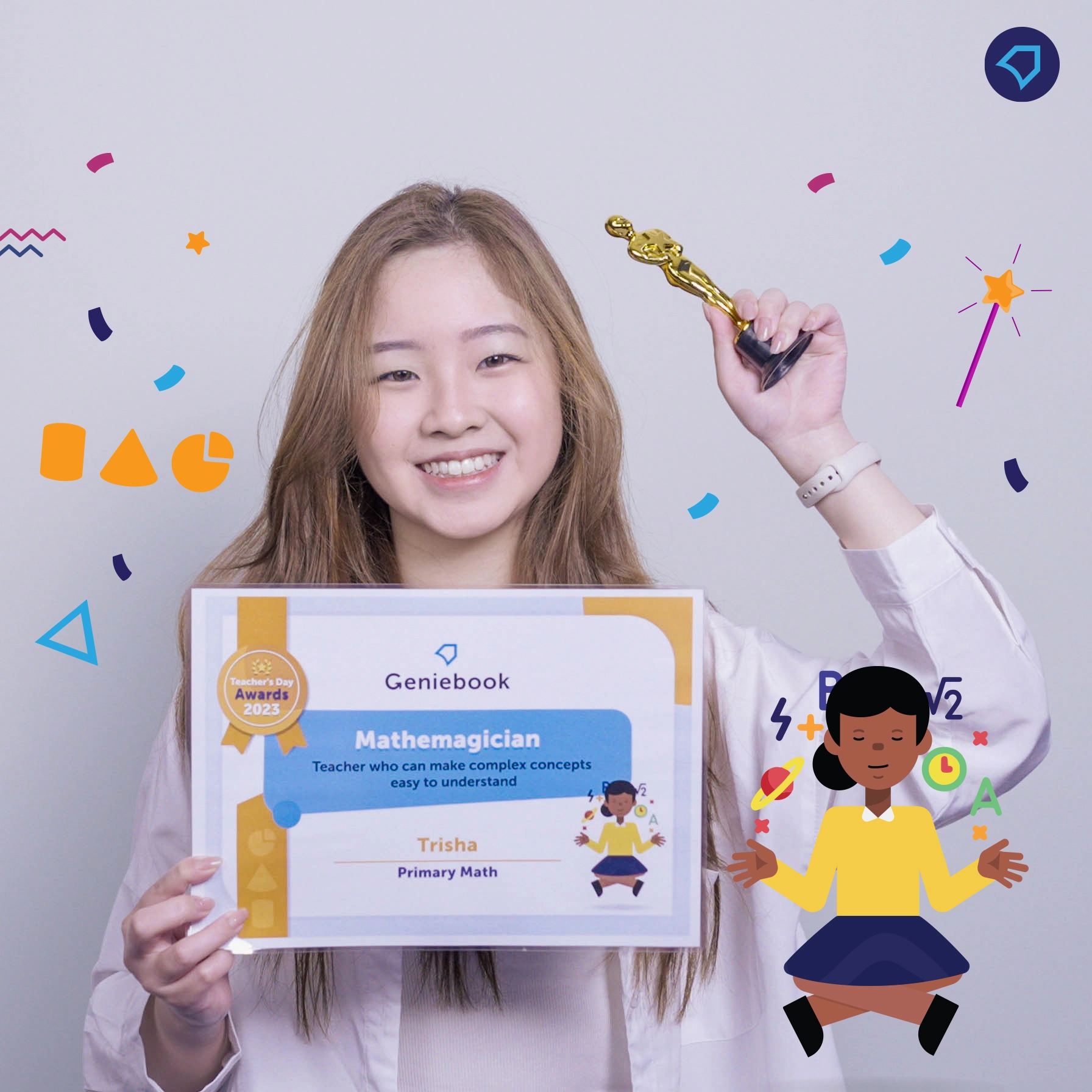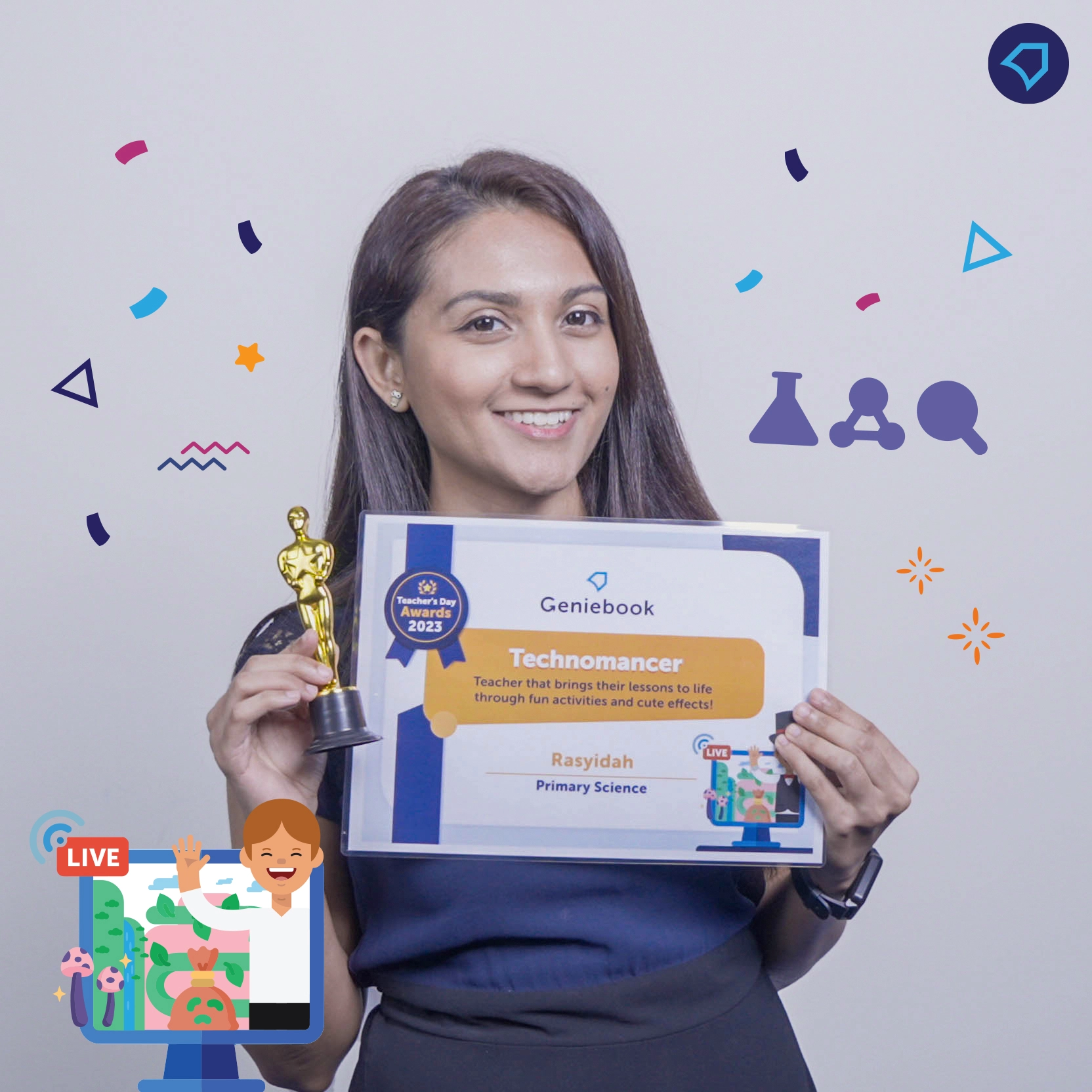 Mathemagician - Trisha [Primary Maths] (The teacher who can make complex concepts easy to understand!)
Technomancer - Rasyidah [Primary Science] (The teacher who makes their GenieClasses fun with cute effects!)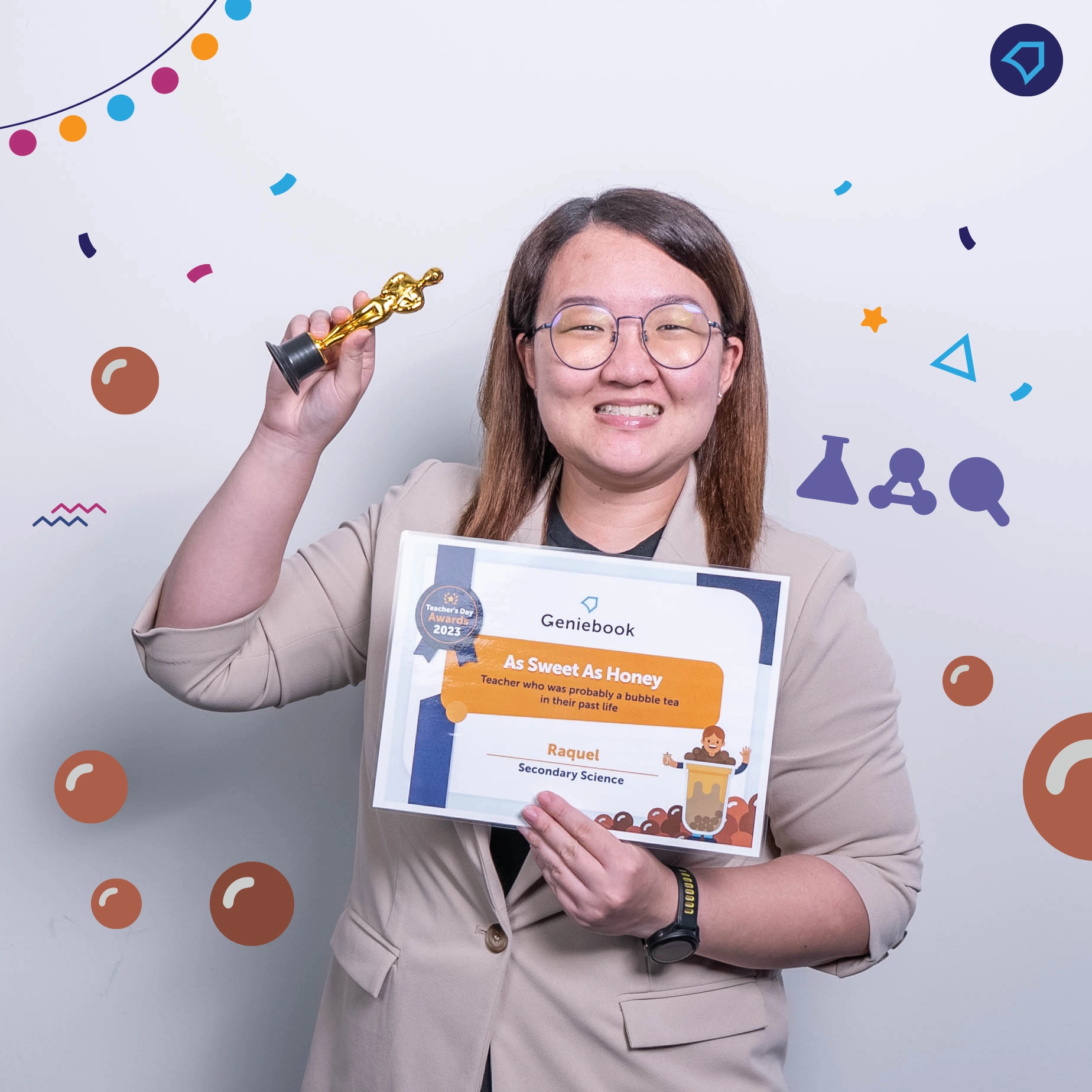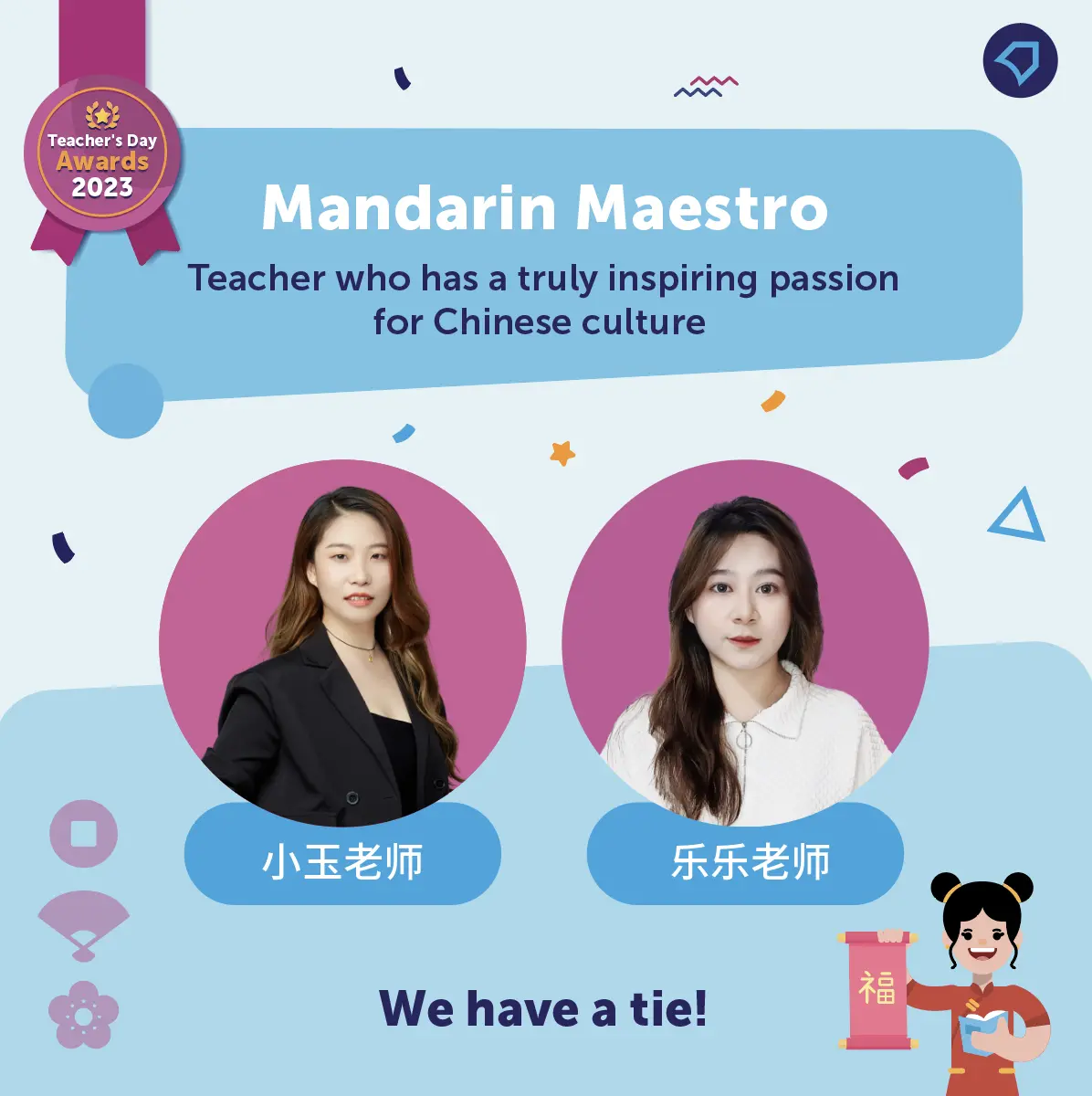 As Sweet As Honey - Raquel [Secondary Science] (The teacher who was probably a bubble tea in their past life!)
Mandarin Maestro - 小玉老师 & 乐乐老师 [Chinese] (The teachers who have a truly inspiring passion for Chinese culture!)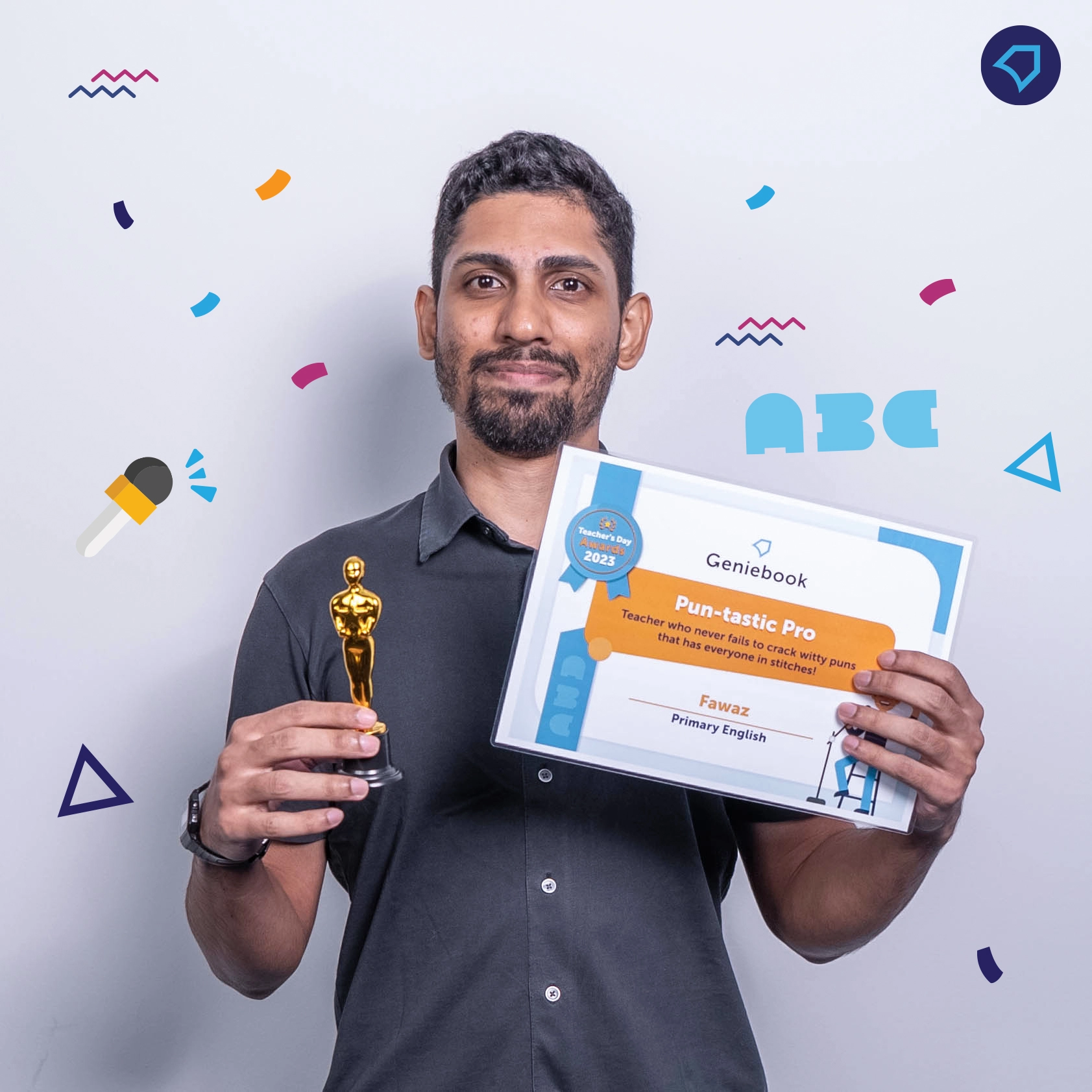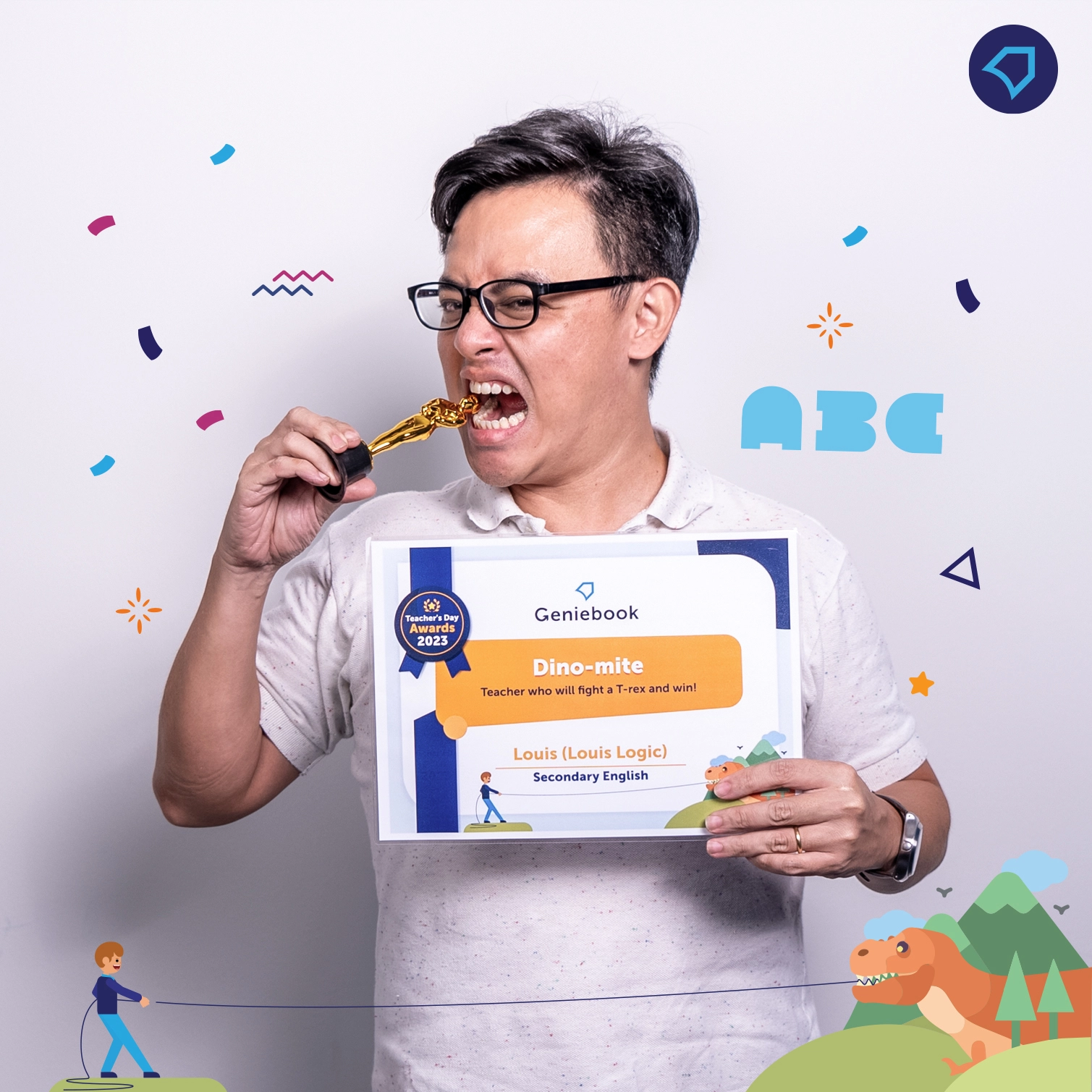 Pun-tastic Pro - Fawaz [Primary English] (The teacher who never fails to crack witty puns that has everyone in stitches!)
Dino-mite - Louis (Louis Logic) [Secondary English] (The teacher who can (most likely) fight a T-Rex and win!)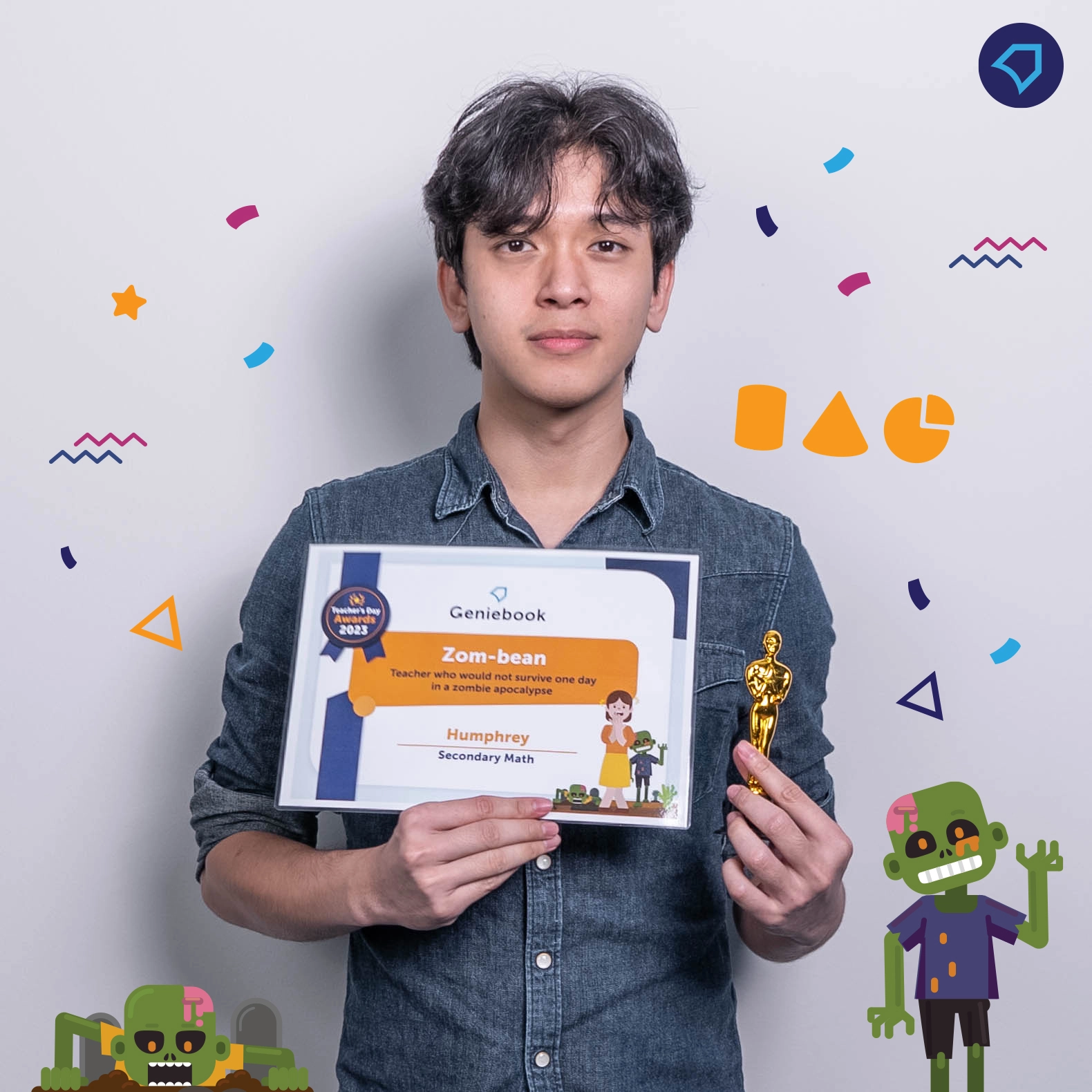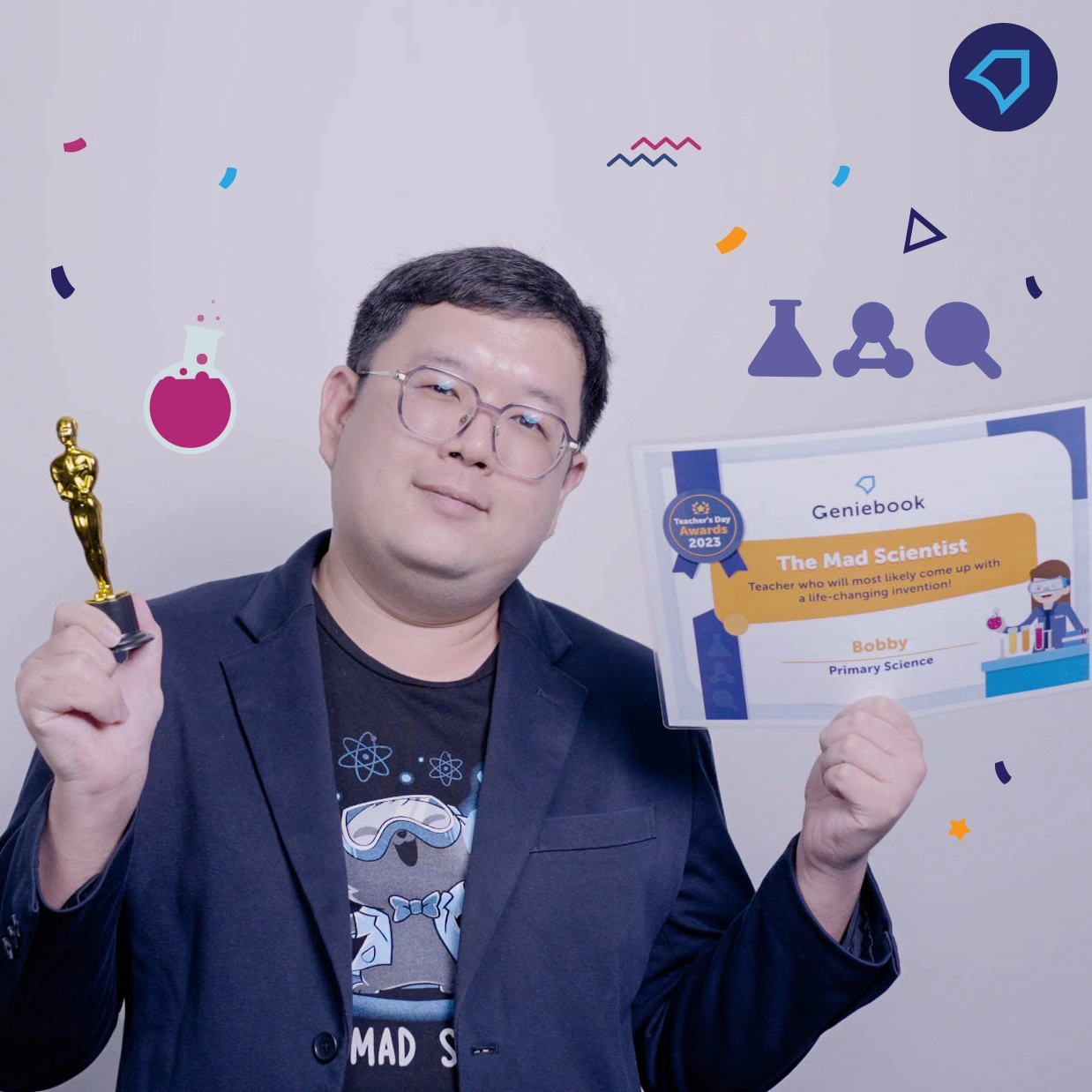 Zom-bean - Humphrey [Secondary Maths] (The teacher who would not survive one day in a zombie apocalypse(...))
The Mad Scientist - Bobby [Primary Science] (The teacher who will most likely come up with a life-changing invention!)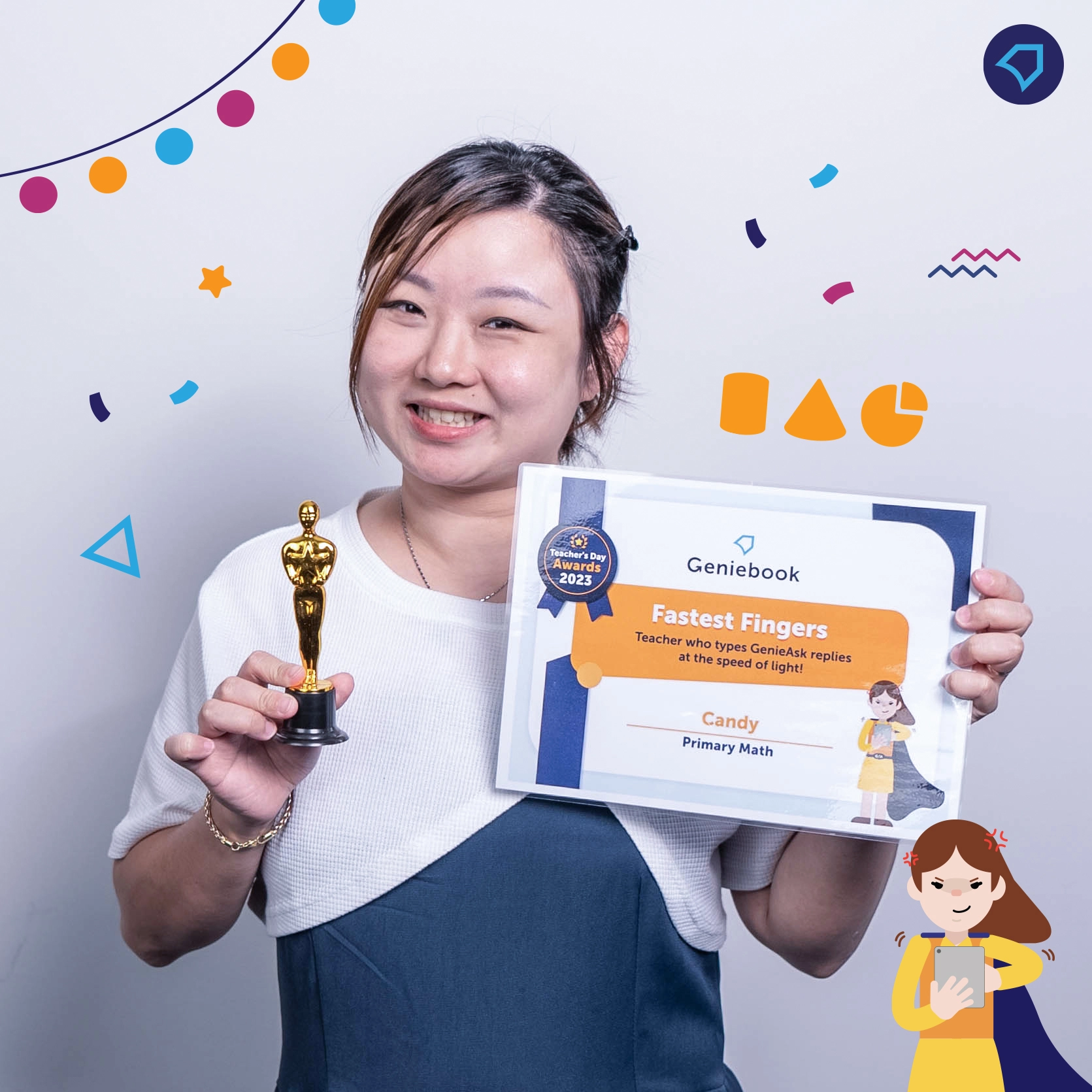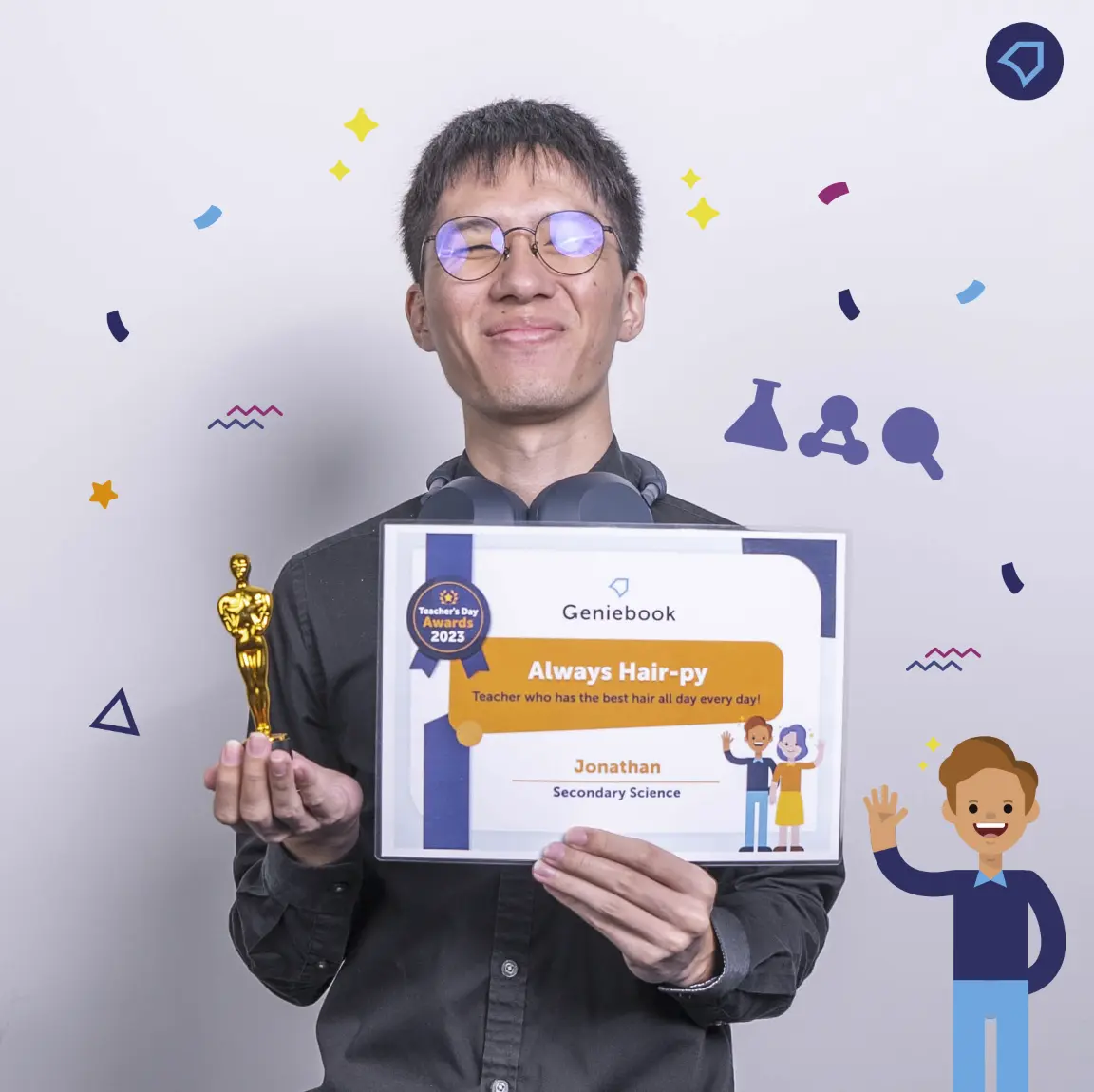 Fastest Fingers - Candy [Primary Maths] (The teacher who can type GenieAsk replies at the speed of light!)
Always Hair-py - Jonathan [Secondary Science] (The teacher who always has the best hair all day every day!)
Messages from our students
No Teachers' Day celebration is complete without a bunch of nice, heartfelt notes from the hearts of our students. This year, we've collected quite a few that we especially appreciate - have a look: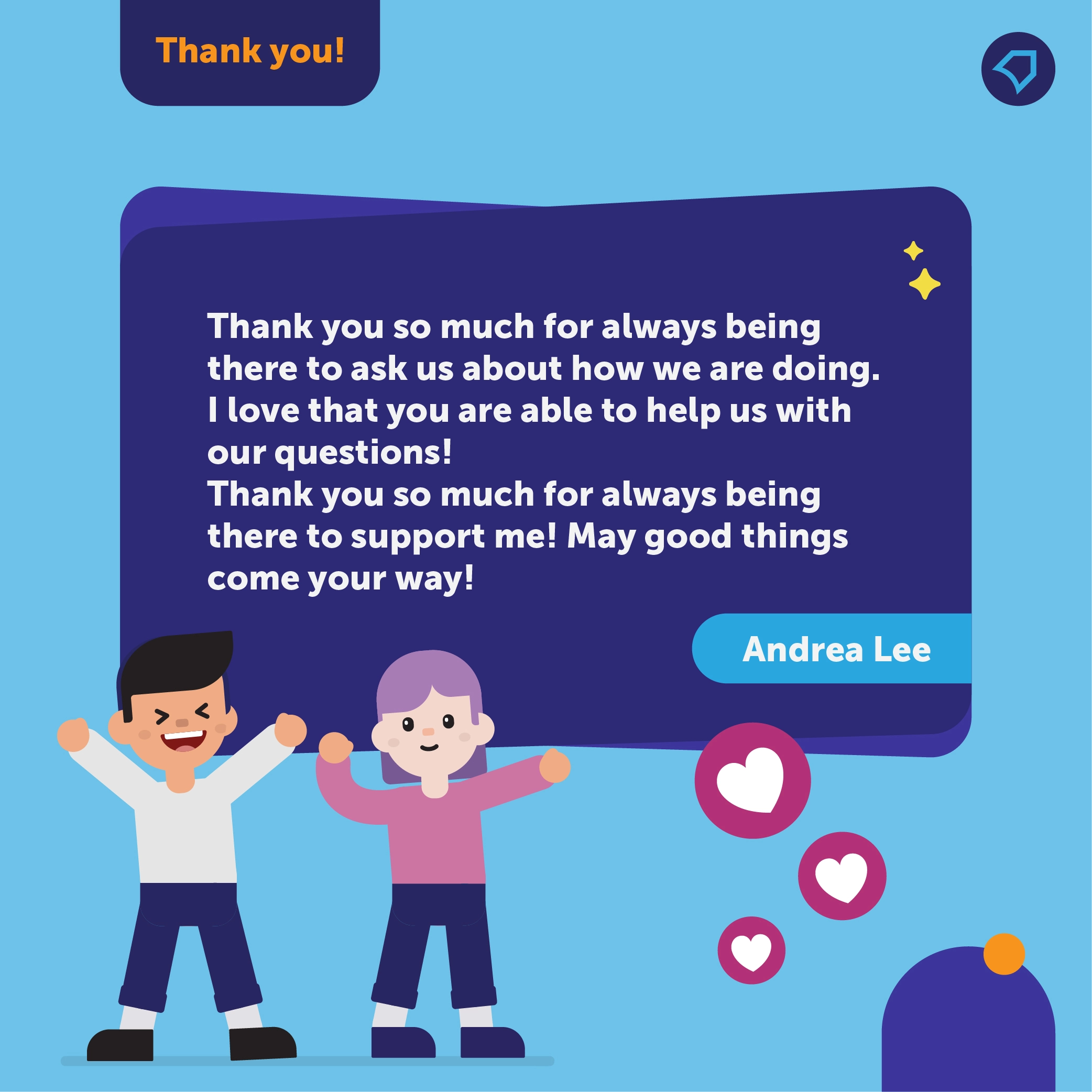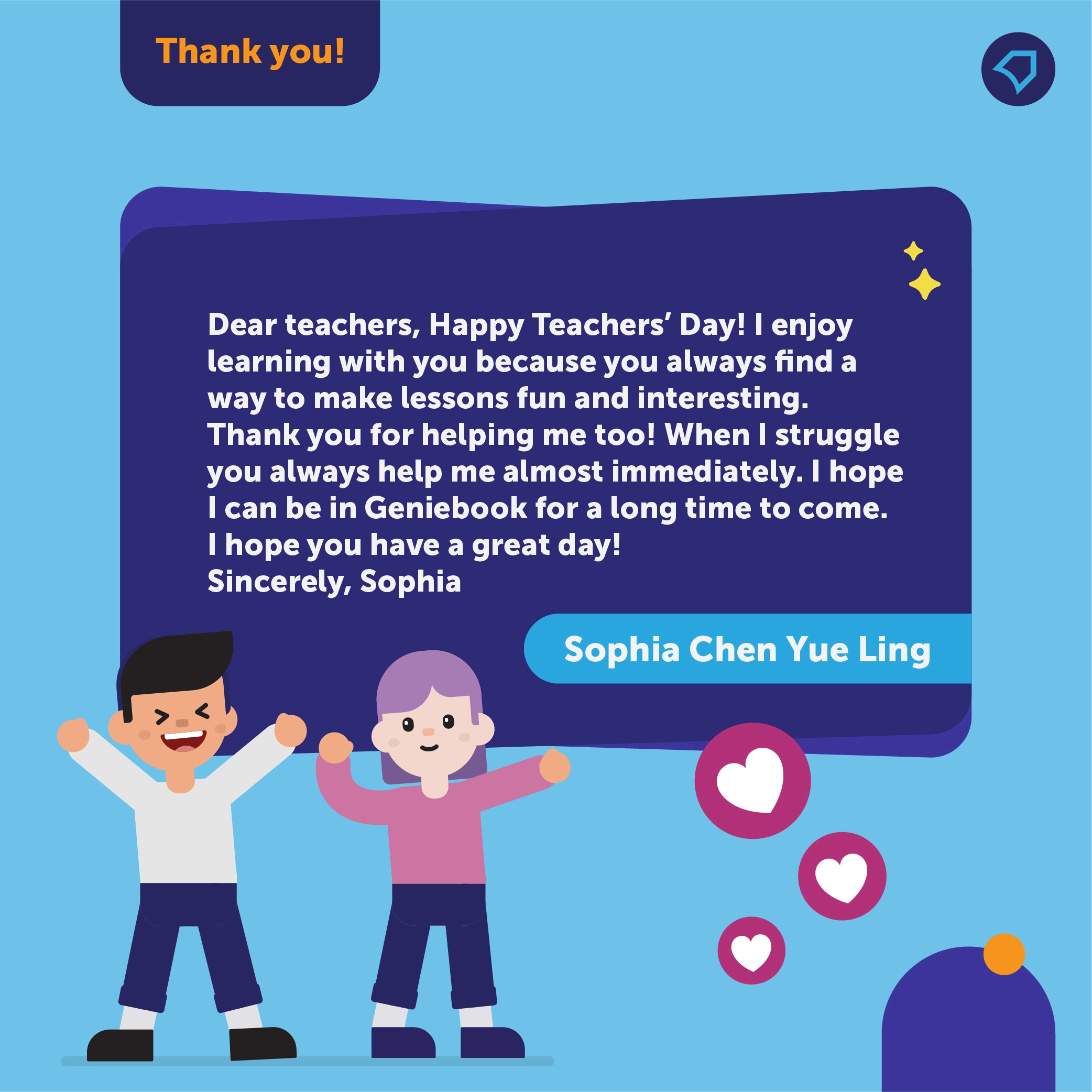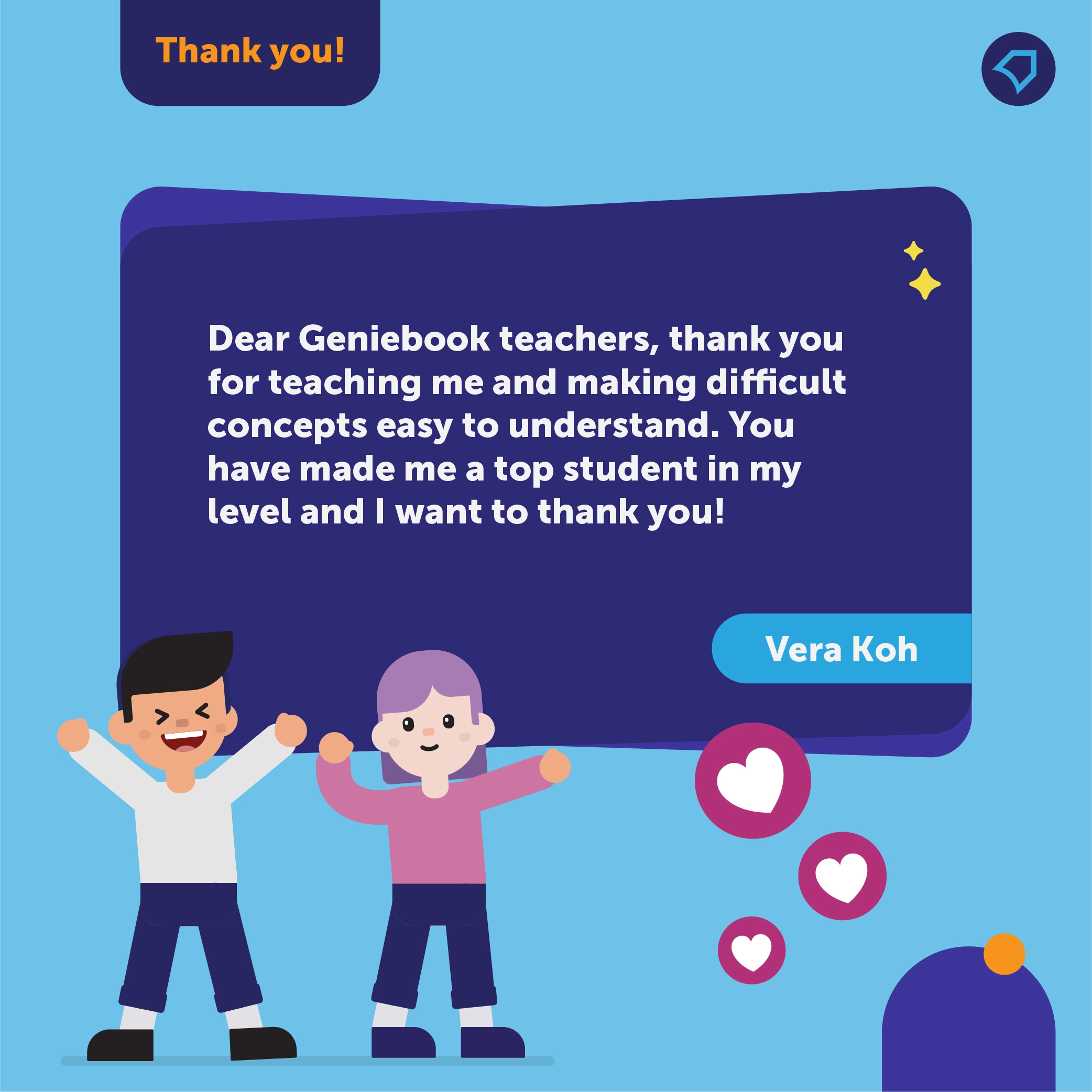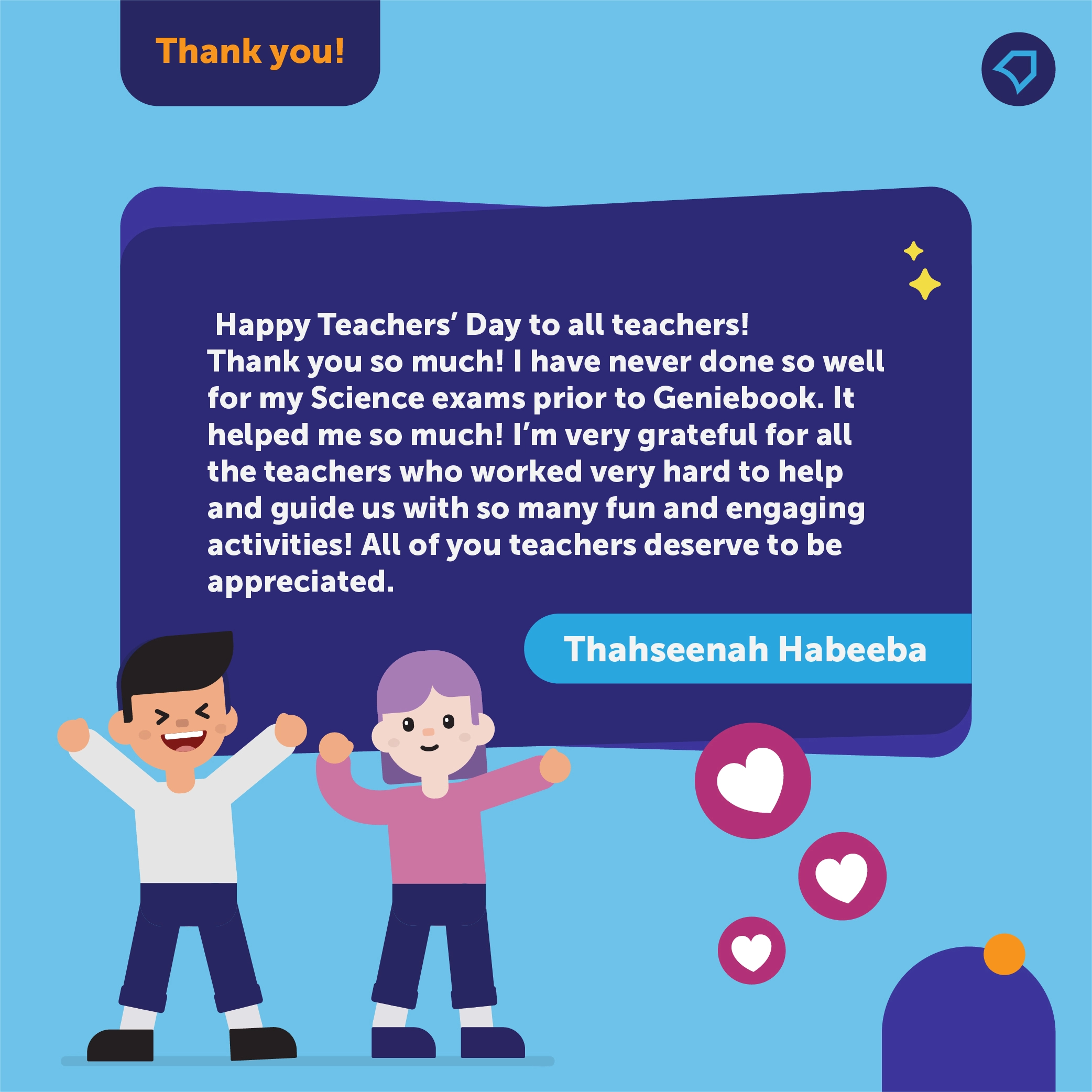 Happy Teachers' Day to all
While we celebrate Teachers' Day within Geniebook itself, we're also taking the time to recognise the efforts of every single teacher out there in the world. No matter who or what you teach, please know that you matter and are appreciated for the difference you're making in your students' lives.
Happy Teachers' Day!