How to buy a study laptop for your child
08 December 2022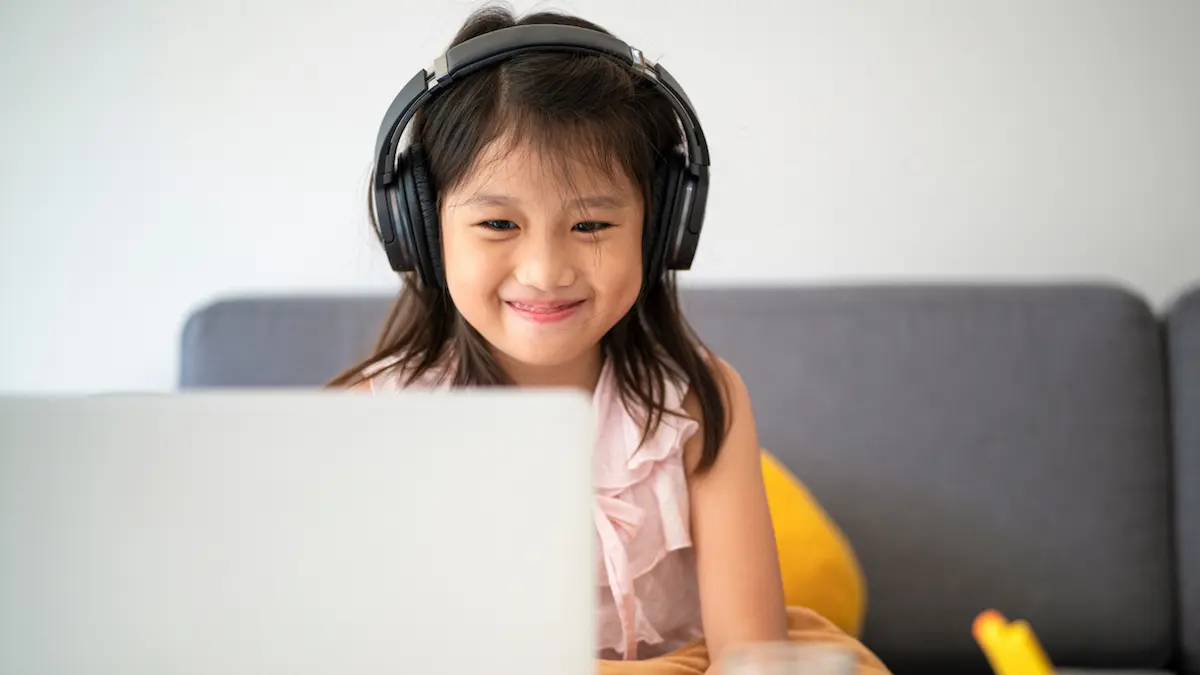 According to a recent study conducted in 2020, 99% of Singapore households with children under the age of 15 had access to a desktop, laptop, or tablet. Not only have laptops been popular for usage at home, schools are also increasingly incorporating electronic devices in their curriculum due to blended learning today.
Nowadays, laptops serve as an educational tool and provide students with hands-on experience that enables them to become tech-savvy. Your child can use it to read, write, connect with teachers and classmates, complete their schoolwork and access information online to improve their performance.
The best laptops for education come in many models, and the process of choosing the right one can be intimidating. Here is a quick rundown of the features to consider when buying a laptop for your child.
Portability
Chances are that your child will carry the laptop to school, libraries, and alternative studying locations. That is why portability is an important consideration. Two factors to look at here are weight and size. A laptop with a screen size of 13 inches is ideal. Additionally, a weight between 1.5 to 2 kg will make it easier to carry around. A convenient size and weight ensure that carrying the laptop is not tiresome for your child.
Sturdiness
A laptop is a valuable investment and should last as long as possible, with proper care and upkeep. Sturdiness and durability are important factors to consider in this aspect. It is essential to test the laptop's parts, such as its hinges and keyboard. You should also check for information regarding drop tests to ensure it can withstand minor accidents without serious internal or external damage. Additionally, it is advisable to inquire about other features that make it resistant to wear and tear. With these precautions in mind, the laptop will last for years to come.
Battery life
Nothing is worse than having the laptop battery run out in the middle of a class, especially when you left your charger at home! Choose laptops with a long battery life - an average of 10 hours should suffice in most cases.
Processor
The processor of a laptop or computer is referred to as the central processing unit (CPU), and it is a critical component that will chiefly determine its speed and efficiency in completing tasks. The latest processors are dual-core or quad-core, enabling a more effective performance. A powerful processor is vital if your child is planning to use the laptop for softwares that produces heavy-duty graphics or video editing.
RAM
Random Access Memory (RAM) allows digital data to be retrieved and read simultaneously. A higher RAM signifies a more efficient performance. The amount of RAM required by a student is determined by how extensively they will use the laptop. Four GB of RAM should be sufficient for writing, saving documents, and surfing the web. For high-intensity activities such as application development, rendering videos or creating large files, the more RAM there is, the better.
Screen resolution
The higher the screen resolution of a laptop, the sharper the display. This is an essential factor to consider for students who will be spending hours in a phygital classroom. An acceptable resolution nowadays would be 1920 by 1080 pixels. This provides satisfactory screen quality for internet browsing and text. With that said, it is important to note that a lower resolution would also be sufficient if the laptop has a smaller screen size. The screen size and resolution required is directly proportional.
Storage and ports
In schools today, 512 gigabytes should be the minimum storage requirement for students to utilise. This will be able to store years of assignments, test papers, images and applications. If your child needs to work on videos and large programs, you may consider 1 terabyte of storage. A laptop with serial and universal serial bus (USB) ports also allows for external hard drives, which allows even more storage options.
Upgrades and after-sales service
As aforementioned, a laptop is a valuable long-term investment. Therefore, before buying one for your child, check the warranty period and find out what's covered. It's also worth asking if you can upgrade its RAM as well as other specifications. It would also help if you considered the efficiency and speed of the company's after-sales service, so that you can be rest assured that someone will always be there to answer your queries.
It is important to note that each laptop brand has its own pros and cons, and you should therefore take your time and compare the laptops you have in mind for your child's education. If you keep the above factors in mind, you will surely make the right choice.
At Geniebook, we specialise in putting the latest technology and AI to work, so students can strengthen their foundations and accelerate their studies. To find out more, request a demo with us today.