A reflection of our students' achievements in Vietnam
02 October 2023
This article was kindly contributed by Alicia Cheong, co-founder and COO of Geniebook.
Robert Louis Stevenson, a Scottish novelist, once wrote:
"There are no foreign lands. It is the traveller only who is foreign."
During my lifetime, I have been fortunate enough to travel overseas and experience new landscapes and cultures. Some of these trips were for work, which has given me the opportunity to learn how education is conducted firsthand in other countries.
The one thing that I've discovered throughout my travels is that a good education is prized all over the world. It is every student's dream to do well in school, just as it is their parents' dream for a better future for their children through education.
My trips abroad have also led me to realise that the most successful students – regardless of where they live — tend to share a similar set of factors that have influenced their academic outcomes:
Teachers who inspire love and confidence, taking special care in elevating student performance and educational outcomes;

An unwavering effort by the self-assured student, paired with a genuine interest in their subjects;

A set of effective tools that grant the ability to personalise learning methods, amplifying the quality of education and fostering a conducive learning environment for students; and

Supporting parents who acknowledge their child's uniqueness and provide them with opportunities to shine as an individual through unwavering belief and encouragement.
As co-founder and COO of Geniebook, I'm proud to have played a part in making these factors a reality for our students.
Changing lives in Vietnam
A few months ago, I visited Vietnam on a business trip, during which I had the opportunity to meet with several families whose children were actively using Geniebook in their academic journeys.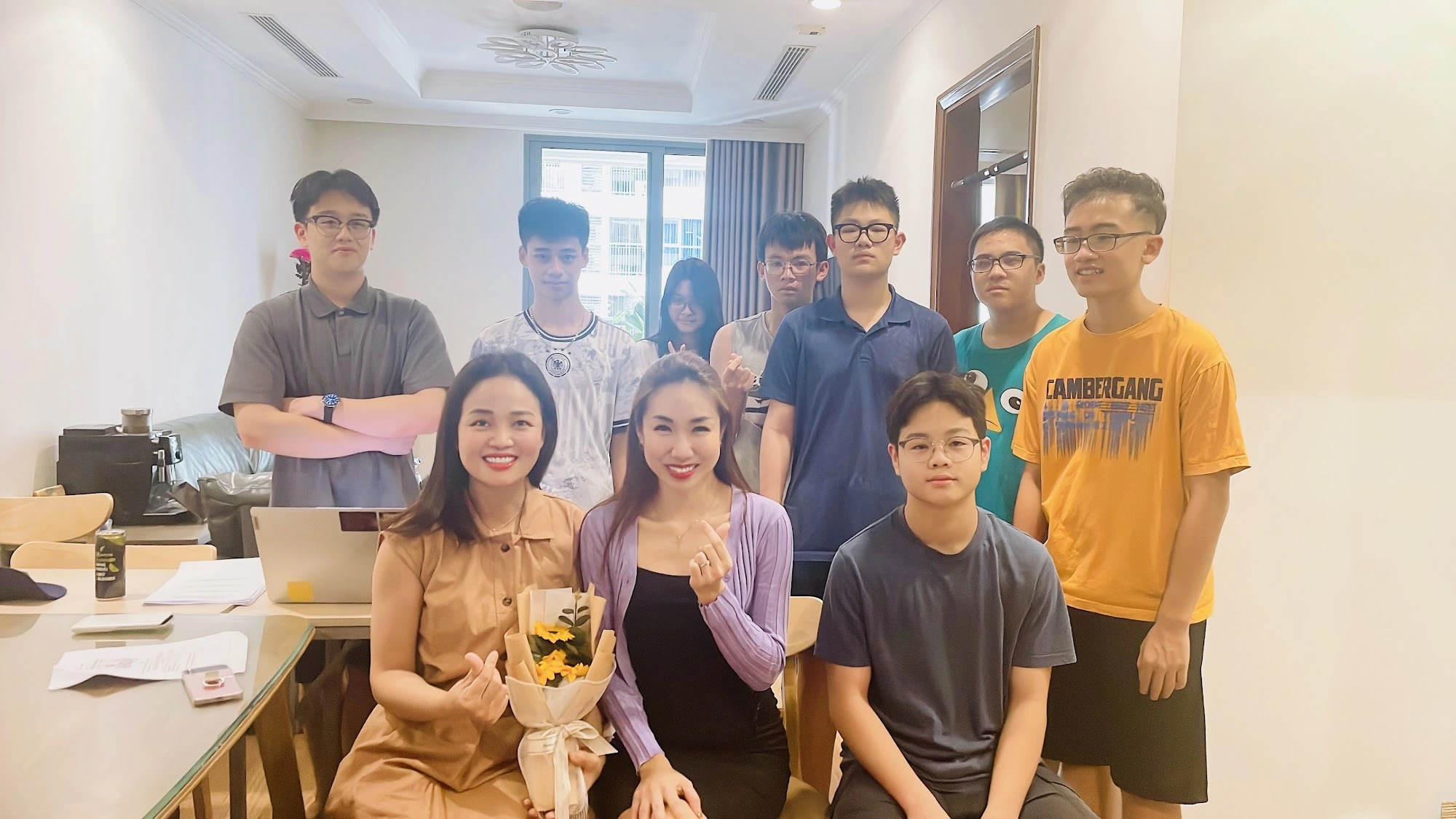 At the end of it, I came away heartened and with a renewed sense of purpose, as the inspiring stories they told resonated deeply with me. These were key moments that made me realise that Geniebook wasn't just any normal business that sold products; it possesses the ability to change lives for the better. A parent's support
One of the first sets of parents whom I met during my trip was eager to inform me that her child had achieved numerous victories in Maths competitions, and that it was all thanks to Geniebook.
I soon learned that what really helped their child was the platform's ability to gauge their child's strength in the subject and offer suitably challenging questions, along with guidance on the methodology used in various mathematical concepts. These had evidently proven so effective in motivating the student to excel and attain high scores in Mathematics that they found the confidence to sign up for the Maths competitions in the first place.
But even as the parents sang praises about Geniebook, I couldn't help but feel that their sense of pride and joy are reflections of their enduring support for their child – possibly the most significant contributor to their child's success. An effective set of tools
Another remarkable encounter involved a student from Hanoi, who left a lasting impression by taking the initiative to introduce himself to me.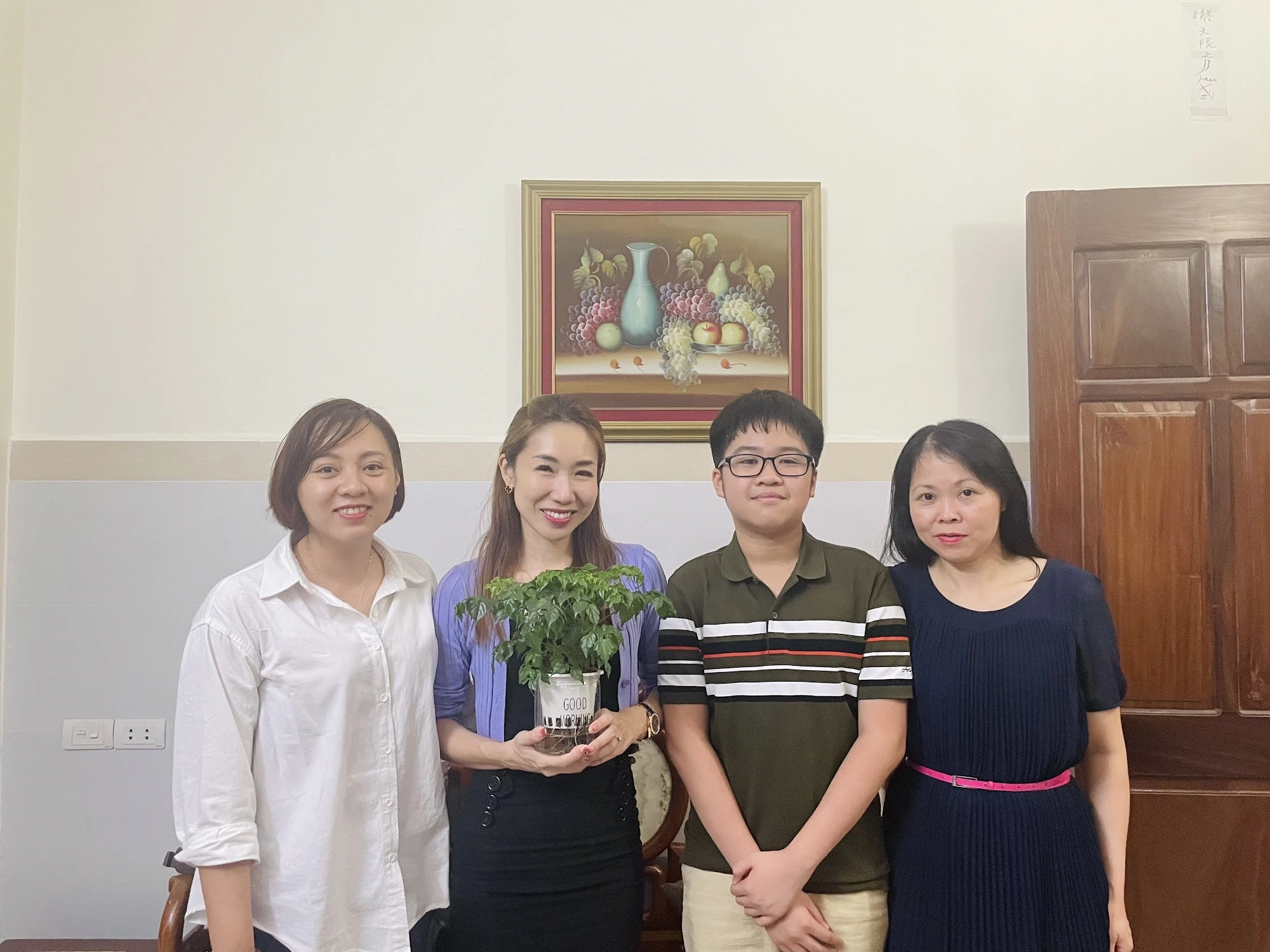 He expressed his admiration for Geniebook, and took the time to explain how it had significantly aided his academic progress. Apparently, he had been most taken in by the Bubble reward system – which Geniebook uses as a motivational tool – as well as the engaging online lessons which were especially enjoyable for him.
He eventually revealed that his true aspiration is to secure an Asean Scholarship and use it to pursue further studies in Singapore, a place that he deeply admires. In fact, he holds Lee Kuan Yew, Singapore's most celebrated leader in high esteem, recognising his leadership as pivotal to the city-state's current success. To convey his appreciation, he gifted me a "Happy Tree" symbolising boundless happiness, a kind gesture that I gladly brought back home to Singapore. Self-determination is everything
In another instance, I met a student from Amsterdam High School in Hanoi – a prestigious institution in Vietnam – that carried an uncommonly steady resolve. After we exchanged pleasantries, I asked him: What was his motivation to excel?
"I want to change my life." He replied.
It was so simple an answer, but yet sounded so profound at the same time. We all want to improve our lives in some form or another, but how many of us can say it with such conviction and have equal amounts of determination to act on it?
I was deeply touched by the interaction; it was yet another poignant reminder to myself, not just that our work at Geniebook holds the ability to make a huge impact on the lives of our students, but also that we exist to help those fueled with ambition and purpose to reach their fullest potential. A teacher's commitment
One of the last few individuals I got to meet before returning home was a student who had a burning passion for the Arts.
Her story is a common one: a student very much in tune with her artistic interests, so much so that her struggles in Mathematics and intense dislike for the subject rivalled her love for art.
But the tale she told me had an encouraging ending. After discovering Geniebook and allowing herself to attend live lessons for six whole months, she eventually managed to overcome her fear of Mathematics, and even began to appreciate the subject for its own unique elegance. This newfound affection for Maths subsequently led to more enthusiastic study on her part, culminating in the achievement of full marks in her latest school exam.
When I asked what it was that inspired her to change her mind about the subject, this student, without hesitation, attributed her success to the dedicated teachers who taught the live classes that she had come to enjoy over the course of six months. Their passion for the subject, as well as their ability to create interesting lessons was the main thing that kept her going, she said.
A welcome reminder of our purpose
These anecdotes were gathered during the course of a single trip to Vietnam, but I have no doubt that these same stories can resonate with families everywhere, from Singapore to the rest of South-east Asia, and beyond.
That's because everyone has a similar desire to do well in education. And if we give them the encouragement and tools to instil confidence and determination to pursue continuous improvement, everyone has the potential to excel, regardless of geographical location.
I look forward to meeting more of our students in future, and the opportunity to be further inspired by their academic achievements.