How Geniebook simplifies pre-exam revisions
13 August 2021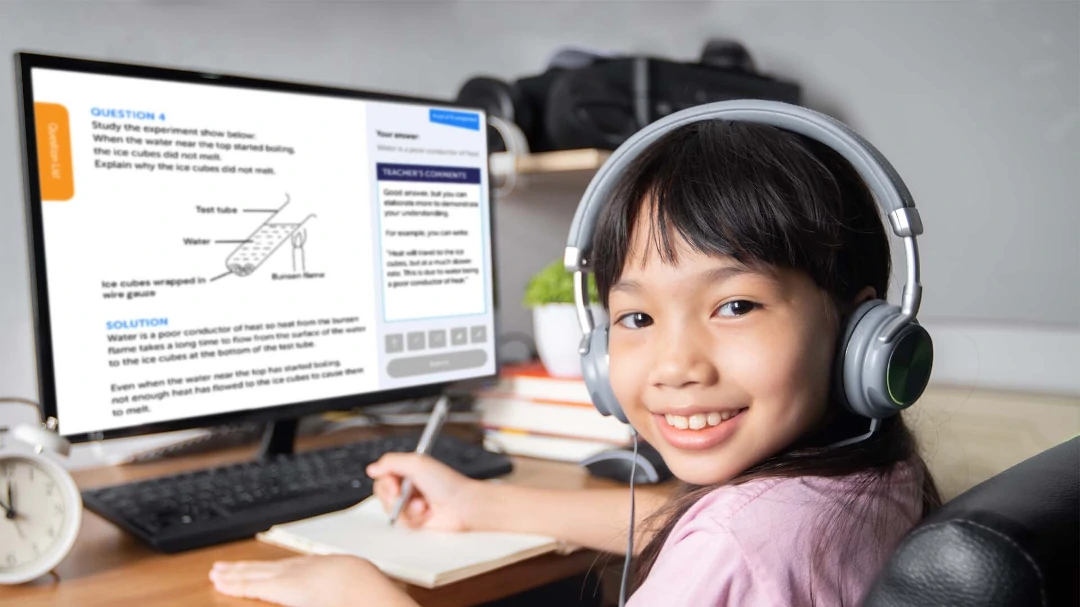 Simplifying exam preparation
Coming up with a revision plan for their children can get rather overwhelming for many parents. They may not know where to begin planning, and may get lost in the myriad details regarding their children's school syllabi. Many parents wish for a tool that would facilitate the process for them, and that would ensure that they maximise all resources available for their child's revision.
This is where Geniebook can come into the picture, to make things easier for you, as parents. Geniebook, an online suite of personalised learning innovations, is powered by patented Artificial Intelligence (AI) technology.
This technology is what lifts Geniebook from being merely an available resource, to one that is an invaluable resource indeed for both parents and students. Geniebook leverages on this technology as a key aid for students' learning, as it allows for tailored and focused revision for each child.
Learning can happen anywhere
In these pandemic times, our students have become accustomed to the fact that learning can happen anywhere, and not just in the classroom. GenieClass blend seamlessly into this anytime, anywhere learning environment that the students have gotten used to. LIVE classes are recorded, so that students are able to access them, in order to be able to reinforce their key concepts whenever and wherever they wish to.
Parents can tap on this resource to work together with their children on the more challenging topics that they may encounter during the course of their revision – should their child face a roadblock whilst studying, parents can always direct them to pull up the relevant GenieClass, where step-by-step solutions are provided to aid their child's understanding of concepts, and engaging demos and quizzes are available for their child to engage with.
Artificial Intelligence that boosts learning
Building up on GenieClass, students are further able to work on worksheets that are AI-personalised for their needs. Geniebook's patented AI technology is able to identify the students' strengths and weaknesses, enabling more focused revision through the worksheets generated, GenieSmart. Furthermore, these worksheets are generated from over 150,000 up-to-date MOE syllabus questions, and the AI technology (that is able to identify students' weaker spots) means that more questions on the students' weaker subject areas will be generated.
The students can then spend more time practising and revising through these specially generated worksheets. Parents can then rest easy, knowing that their child's educational needs are being well taken care of.
Seek feedback from teachers in real time
Should their children seek extra reassurance from Geniebook's teachers, GenieAsk also provides for real time teacher chats. These teacher chats are moderated by a team of educators for accurate information sharing, and these chats also provide a social space for students to encourage peer-to-peer learning and participation. There is also curated content by Geniebook Curriculum Team, in order to optimise learning for the students.
Should you have any queries, Geniebook provides a complimentary strengths analysis for your child, prior to you signing up, which may help you understand how our learning tool helps primary to secondary school students learn smarter and do better. Just head to Testimonial to get yours!