What is maker learning?
03 February 2023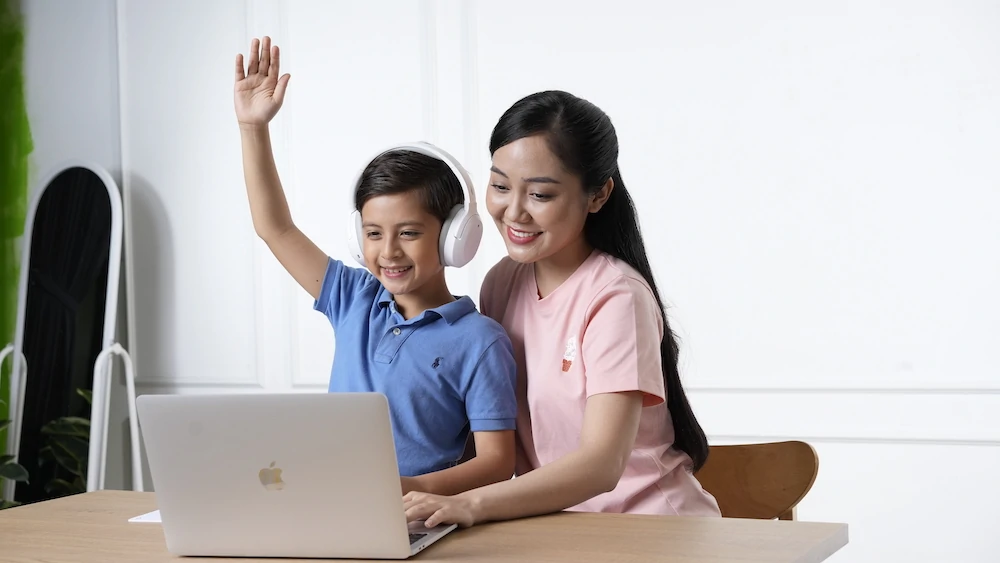 Some children learn better through making notes, and some through hands-on experiences. If your child is part of the latter group, maker learning could be one of their preferred learning approaches.
Maker learning and education, explained
Maker learning is an innovative approach to education that focuses on hands-on, experiential learning through making, and is designed to help children develop soft skill sets such as problem-solving, creativity, critical thinking, and collaboration. This method of learning has become increasingly popular among parents who are looking for new and engaging ways to supplement their children's education at home.
One of the key principles of maker learning is that children learn best by doing! Instead of reading about topics or watching other people demonstrate what they have just read about, children are given the opportunity to try things out for themselves with maker learning.
They learn through making mistakes, trying different approaches, and figuring out what works and what doesn't. This hands-on approach helps children remember more of what they've learnt, develop a deeper understanding of the world around them, as well as gain the confidence and skills they need to overcome new challenges in the future.
Maker learning activities can be simple or complex depending on your child's age, interests, and abilities. Below are a few examples of maker learning activities that you can try out at home with your child.
Examples of maker learning activities
1. Building their way up with building blocks
Block-building is a great approach to help your child develop fine motor skills, spatial awareness, and problem-solving skills. They can use their imagination to build anything they want, such as structures, machines, or any other creations they could think up.
2. All hands on deck in the kitchen
Cooking and baking are great maker learning activities that can be easily done at home. Not only can your child learn about measurement, fractions, and basic science principles by following recipes, they can also experiment with different ingredients and techniques to create new and tasty treats.
3. Art and craft projects
In one of our recent articles, we talked about the benefits that partaking in art and crafts projects bring about for your child, including developing better physical skills, better socialisation skills, and promoting creative thinking.
Aside from those benefits, these art and craft projects can also be a fun and creative way for your child to express themselves outwardly and develop their imagination. Materials such as paper, cardboard, paint, and fabric can be used to make their very own unique creations.
4. Traversing the present with robotics
In today's world with all things advanced, the topic of robotics doesn't seem as intimidating as it did a decade or two ago. Robotics is a fun and educational way for your child to start learning about engineering, electronics, and programming.
There are many beginner-friendly robotics kits available that you can explore with your child at home, where they can learn how to build and program their own robots. Through robotics, your child can also develop soft skills such as problem-solving and creative thinking, which may help encourage an interest in this field in the future!
In a nutshell
The above are just a few examples of maker learning activities that can be done at home. However, the possibilities are endless! The best part about maker learning is that it can be easily adapted to align with the interests and abilities of each child.
As a parent, you can support your child's maker learning by providing them with the tools, materials, and resources they need to get started. Encourage them to explore new ideas and to be creative in their hands-on approaches. You can also help your child learn from their mistakes by encouraging them to try again and to find new solutions for the problems they will be encountering.
Maker learning is an innovative and engaging way of learning to support your child's education and to help them develop the skills and confidence they need to excel in the future. It is an interactive, hands-on approach to learning that encourages children to explore, experiment, and create. With a little bit of creativity and some basic supplies, you can easily turn your home into a maker learning laboratory and help your child be a successful learner.