Bubbles Fiesta: A whimsical time of learning and poppin' good fun!
21 June 2023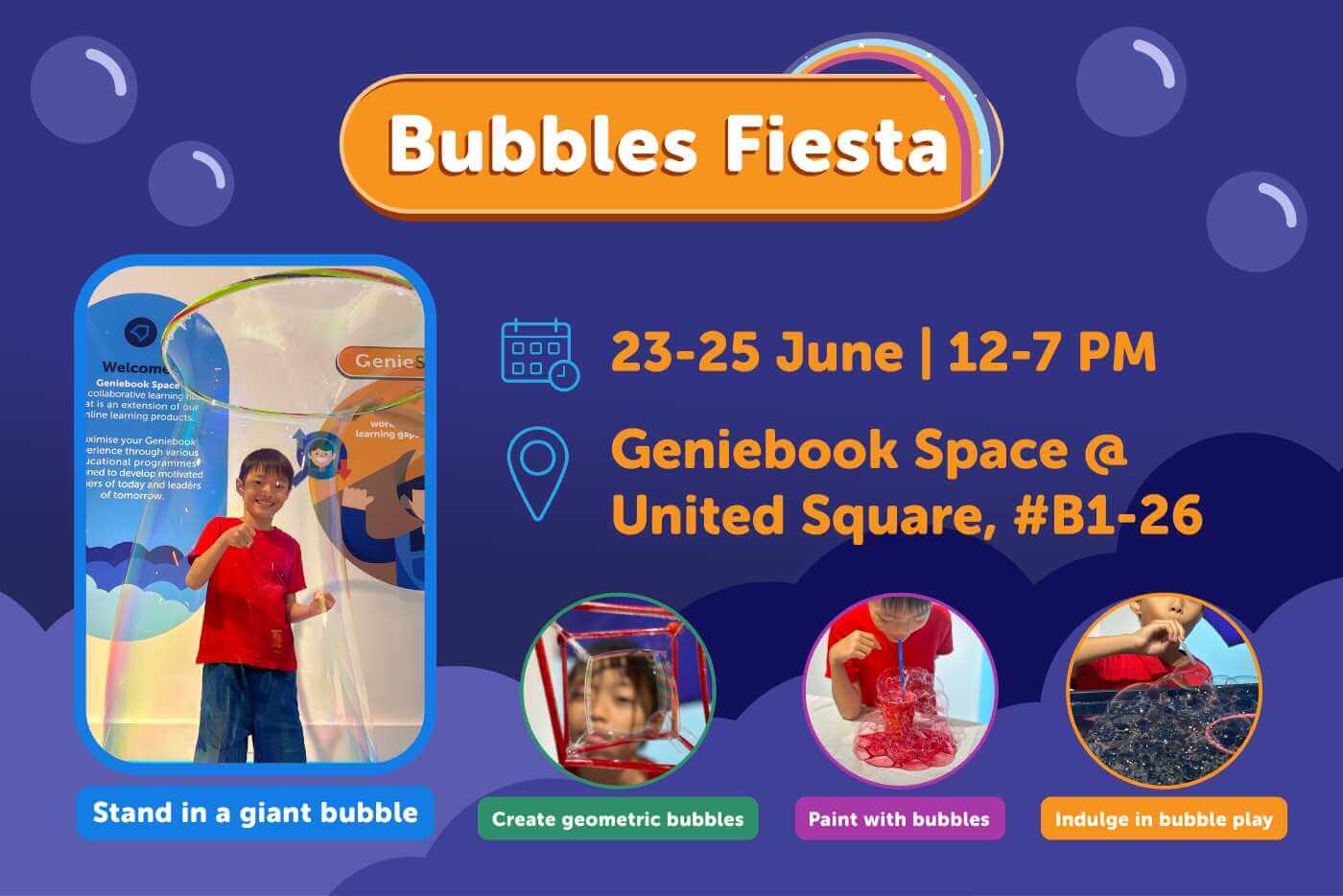 Are bubbles always round? What makes them chase each other into the clouds? And perhaps the biggest question of all, why do they crowd and cluster and sort themselves into puffy honeycombs when three or more are around?
Join us for a poppin' good time at Geniebook Bubbles Fiesta, happening this weekend from 23 to 25 June 2023 at Geniebook Space @ United Square, #B1-26 as we wrap up the holidays with tons of bubble facts and fun.
Prepare to get some soap on your hands as you dive into a bagful of bubble-themed activities that'll put your creativity and Maths skills to the test. You'll unleash your inner artist through abstract painting with bubbles; indulge in a time of bubble play that explains the mysterious force we call surface tension; and strike your best pose for the gram while standing in a giant wobbly bubble. And for all balloon lovers out there, we got a balloon artist on the ready to bring your favourite balloon animal to life.
So grab your little ones and come on down to Geniebook Bubbles Fiesta for a day you'll remember for years to come!
*Geniebook subscribers will be rewarded with bonus Bubbles if they complete all 4 activities.