Exciting times at Geniebook Arena: June and July leaderboard
16 August 2023
We're back with more thrilling updates from Geniebook Arena, where students are taking on challenges, mastering skills, and rising through the ranks.
Answer challenging Maths and Science quizzes to win exciting prizes
Introducing Geniebook Arena
Geniebook Arena is an exciting online platform where students from primary 1 to 6 team up and tackle tricky Maths and Science questions for a chance to win awesome prizes. Click here to learn more about Geniebook Arena.
June leaderboard
As the summer heat kicked in, so did the enthusiasm of Geniebook Arena participants. Primary students joined forces to embrace the world of learning like never before.
The month of June saw a plethora of captivating challenges that pushed students to broaden their horizons. Participants faced off in a friendly competition that showcased their intellectual prowess and these are the teams that won.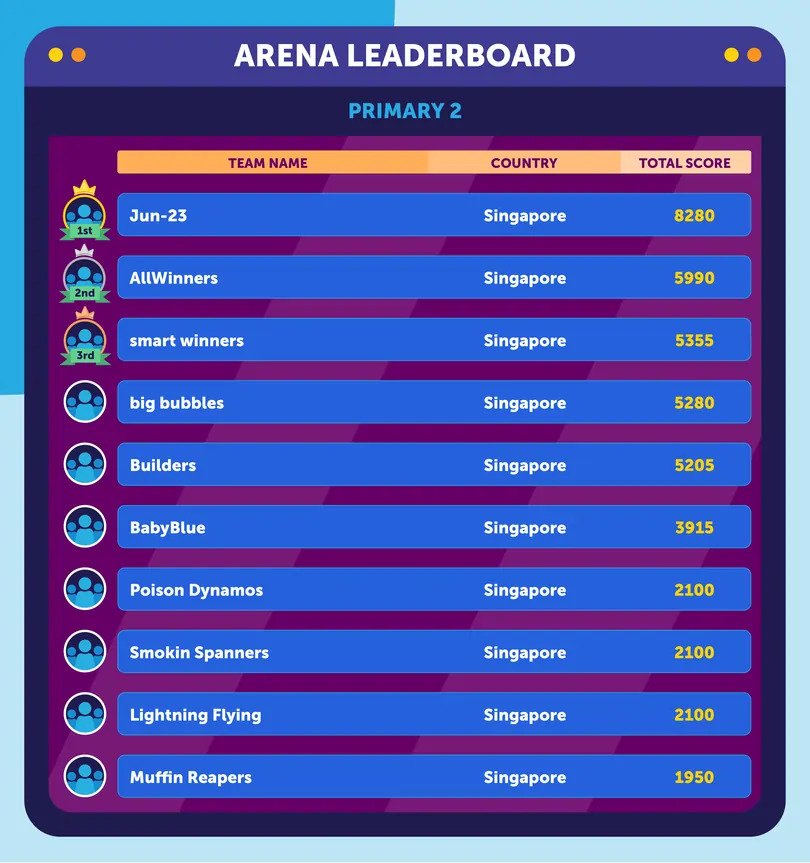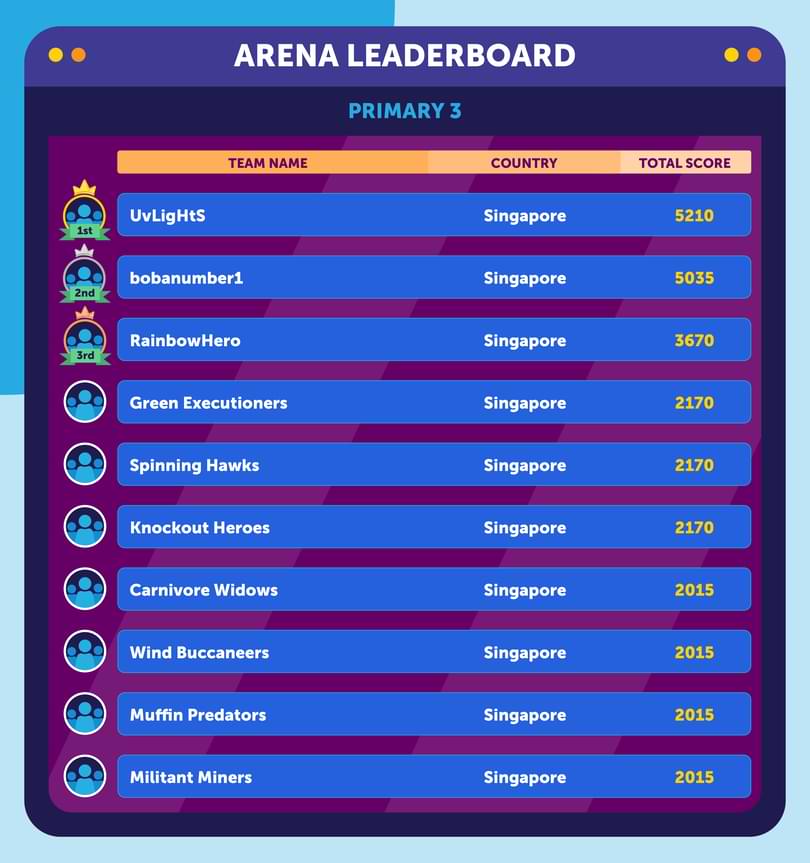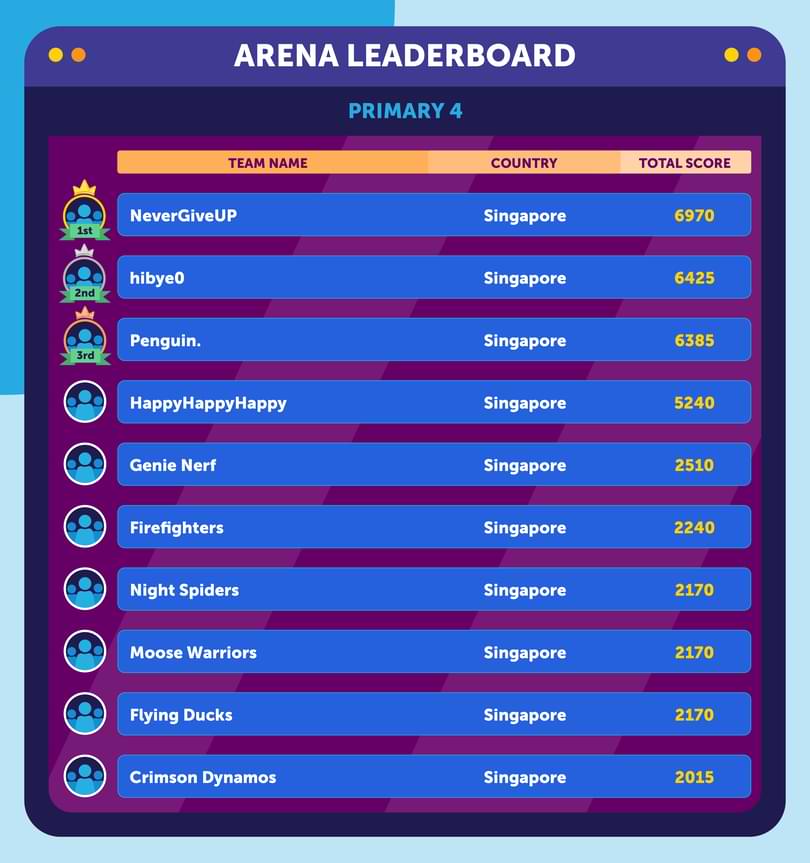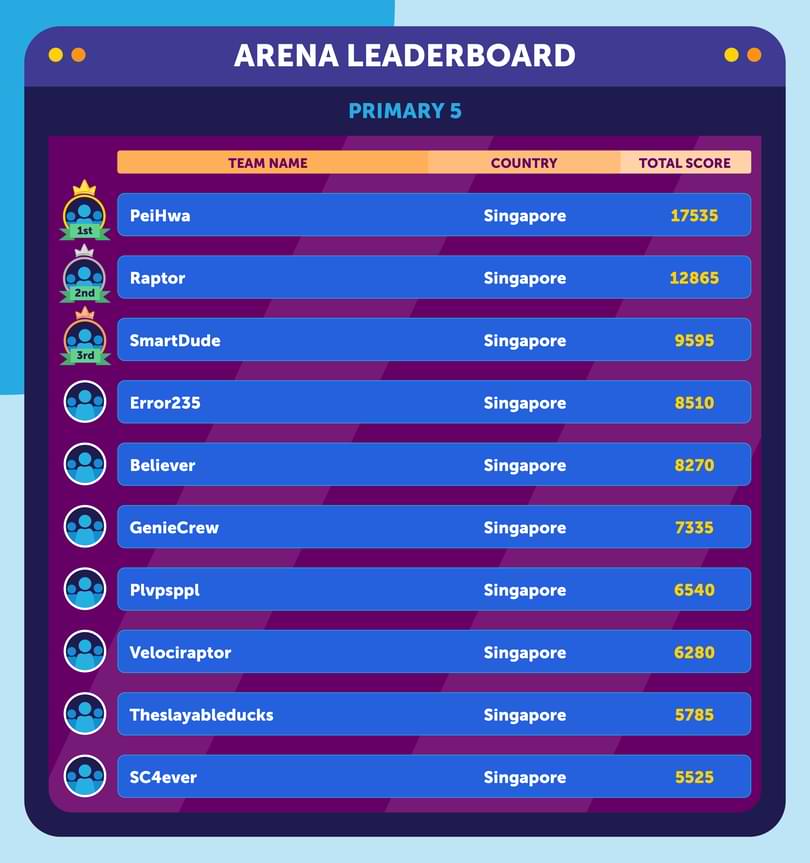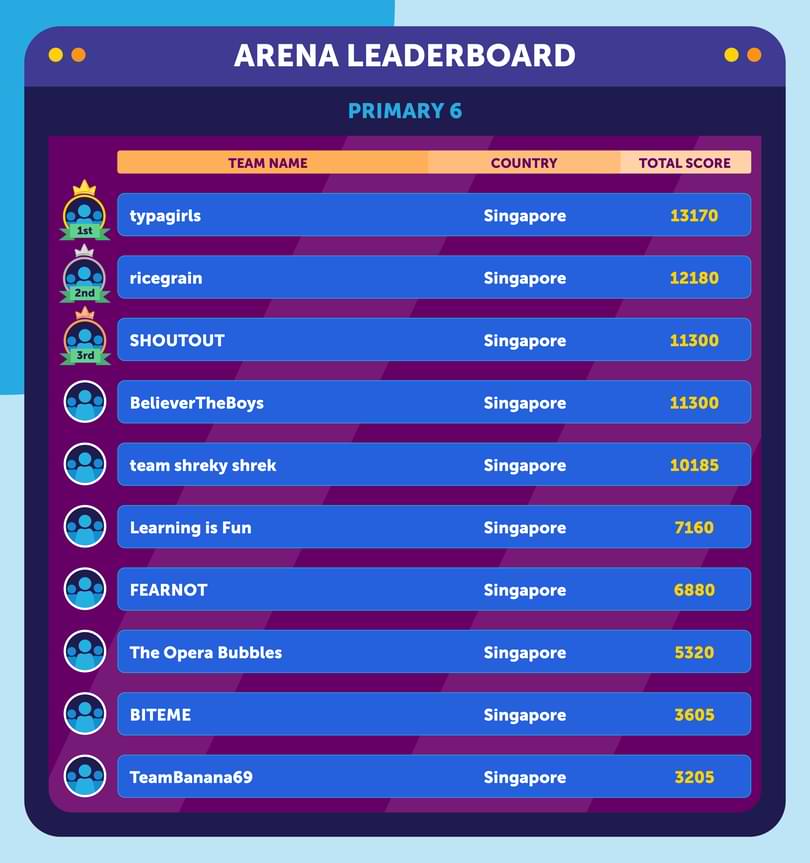 July leaderboard
As the excitement carried into July, the challenges became even more intriguing. Geniebook Arena isn't just about winning; it's about embracing the joy of learning. Also, what's a friendly competition without enticing rewards? Kudos to these teams for keeping the motivation high and winning some exciting prizes!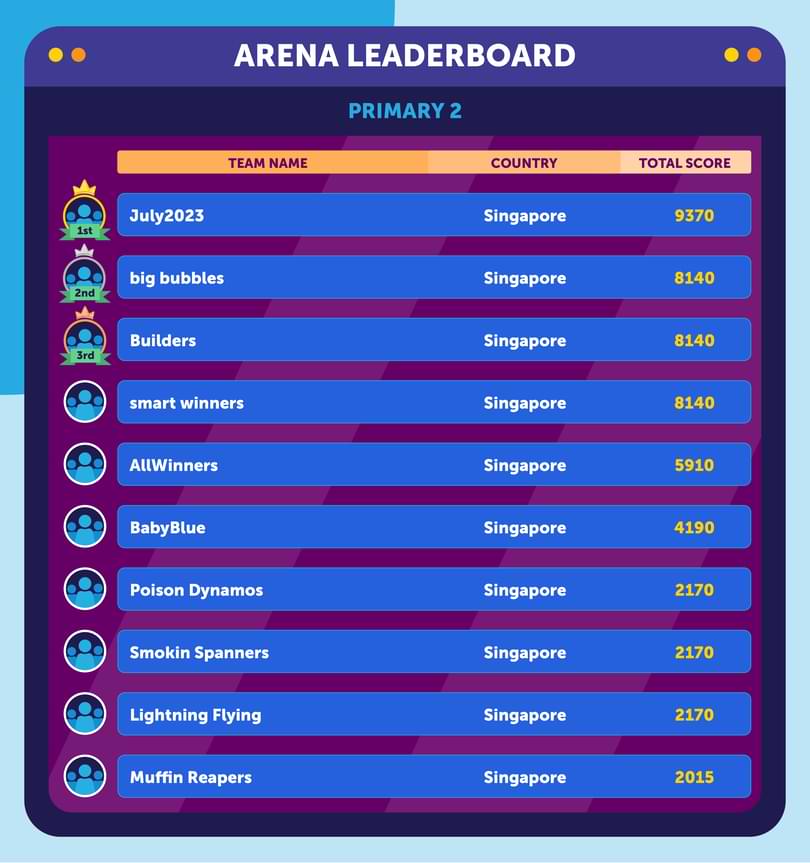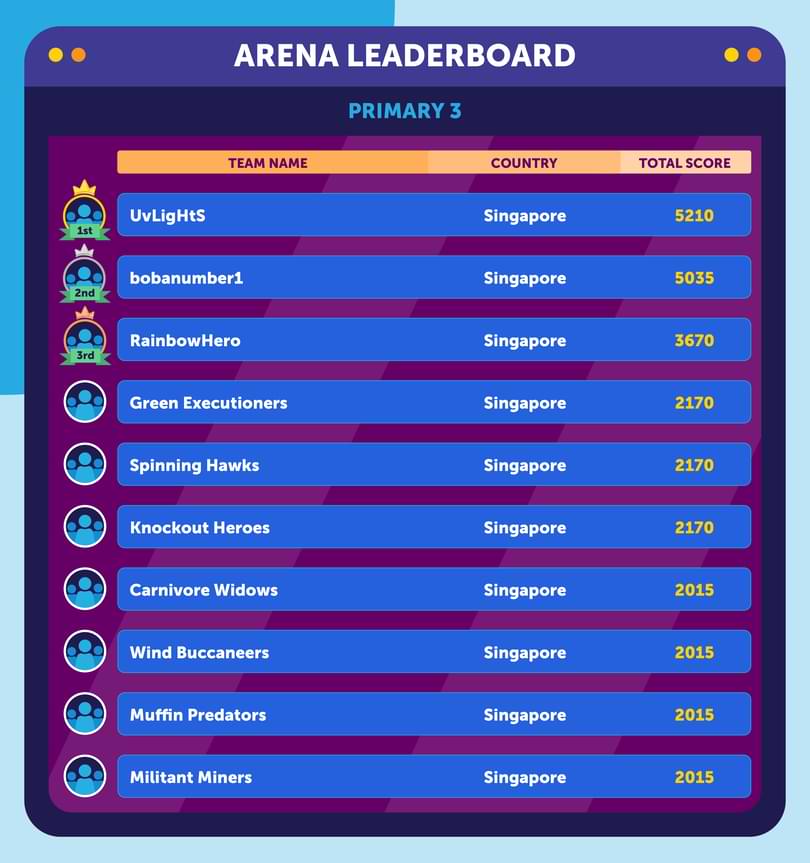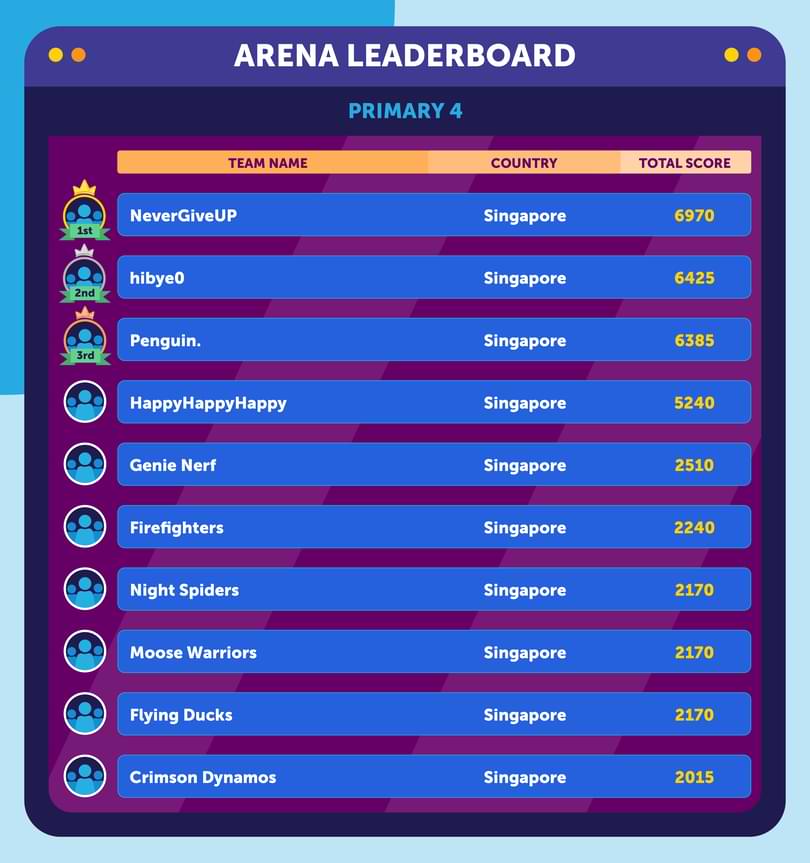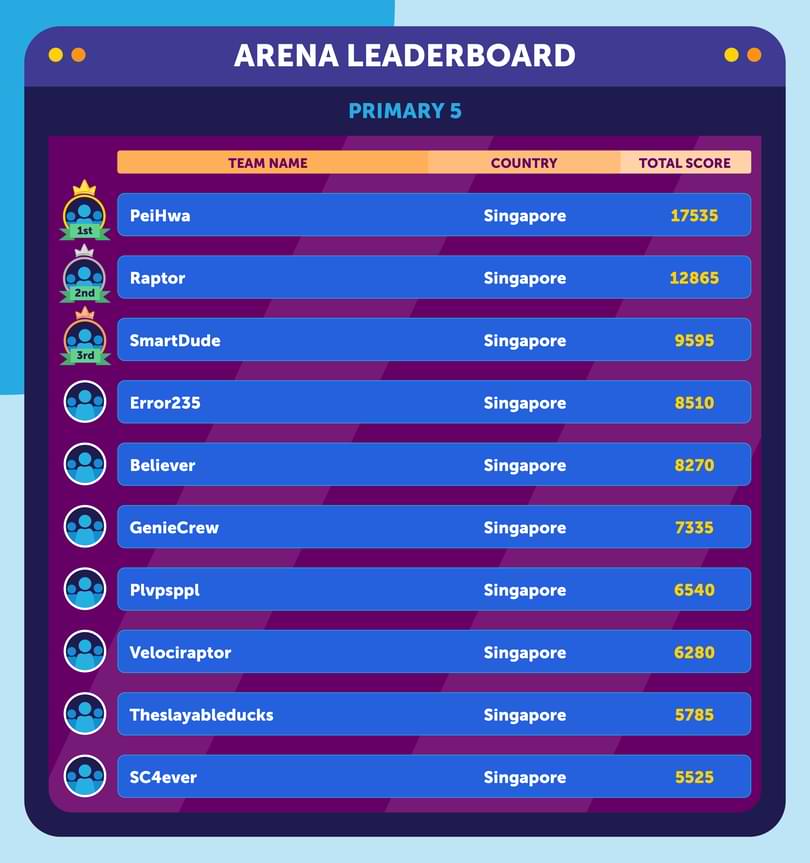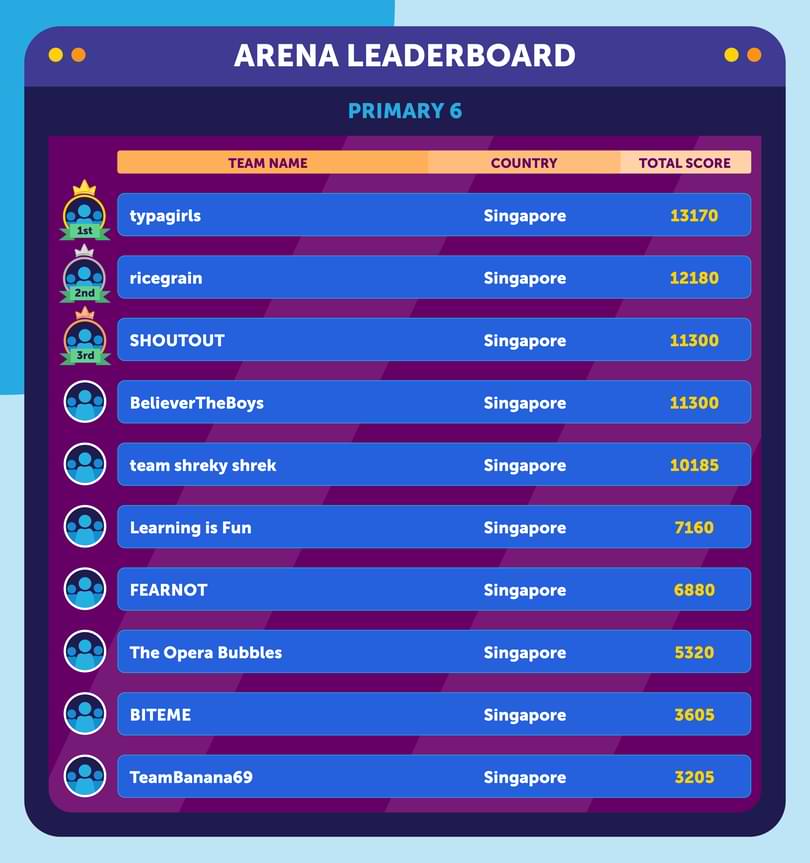 Looking ahead: What's in store
Geniebook Arena is a dynamic place, always evolving to cater to the diverse learning needs of its participants. As we bid farewell to June and July, we eagerly anticipate what the future holds. More challenges, more rewards, and undoubtedly more opportunities will be available for students to shine!
Join the adventure
If you've yet to dip your toes into Geniebook Arena waters, what are you waiting for? It's never too late to embark on a journey of discovery, growth, and fun. The Geniebook community welcomes all learners to join in and experience the magic of learning together.