Geniebook Arena: May leaderboard
21 June 2023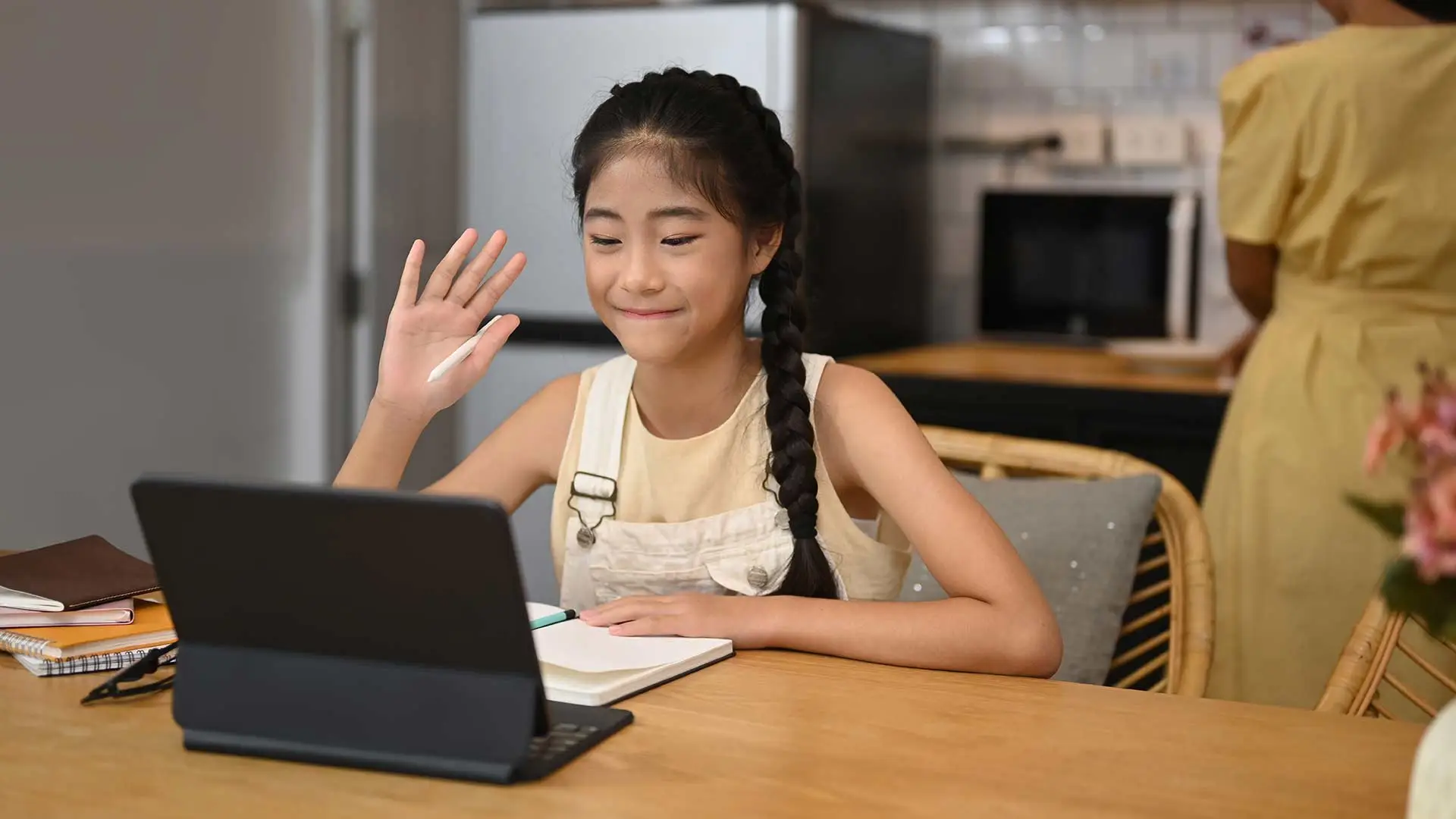 Welcome to another exciting edition of the Geniebook Arena Leaderboard!
May has come and gone, leaving behind a trail of hard work, dedication, and remarkable achievements. The Geniebook Arena community has once again demonstrated their exceptional academic prowess, and it's time to recognise and celebrate the winners who have soared to new heights.
Join us as we dive into the realm of outstanding performance and highlight the May leaderboard champions!
But first, what is Geniebook Arena?
Arena is an online competition for Primary 1 to 6 students worldwide (7 to 12 years old) looking to put their knowledge of Science and Maths to the test. Instead of burying their noses in assessment books, Arena shakes things up by injecting a daily dose of challenge that spurs students to learn smarter and do better. Read more about Geniebook Arena in this article.
Announcing Geniebook Arena's leaders in May!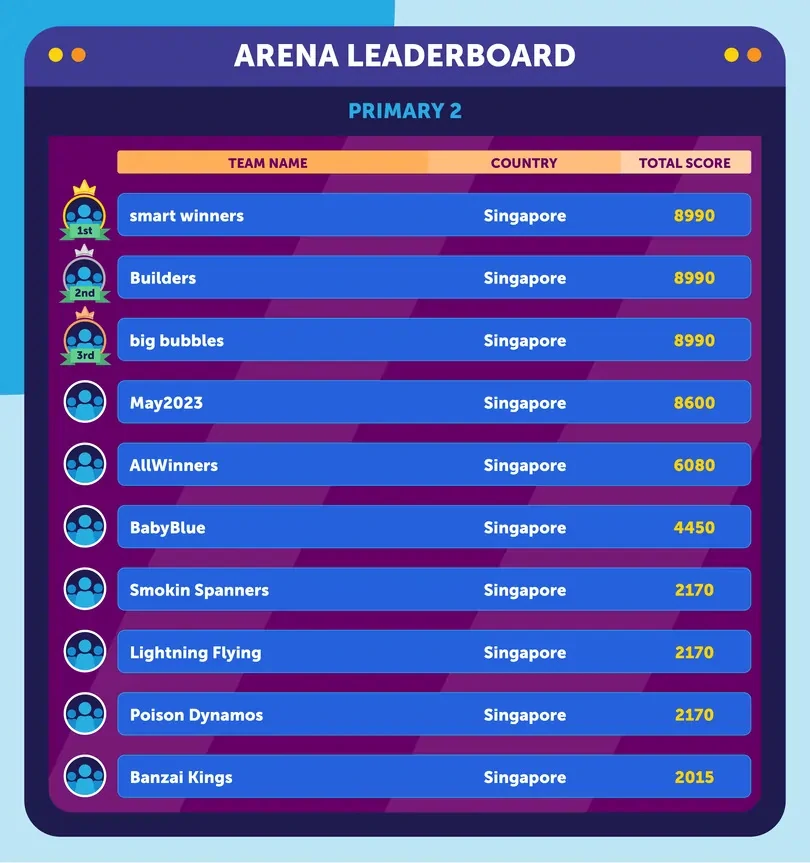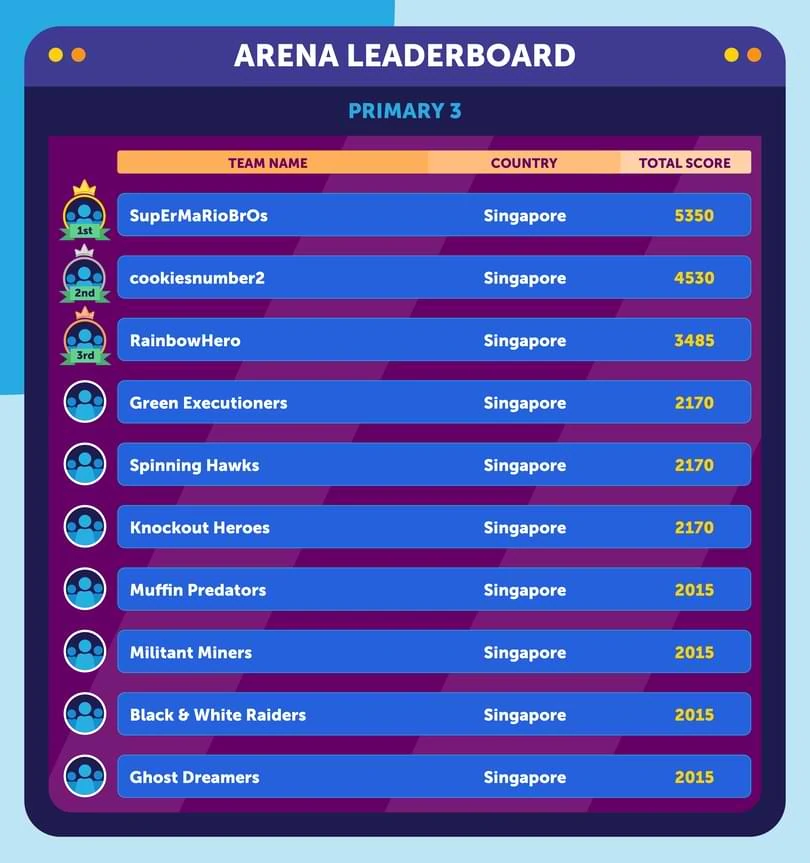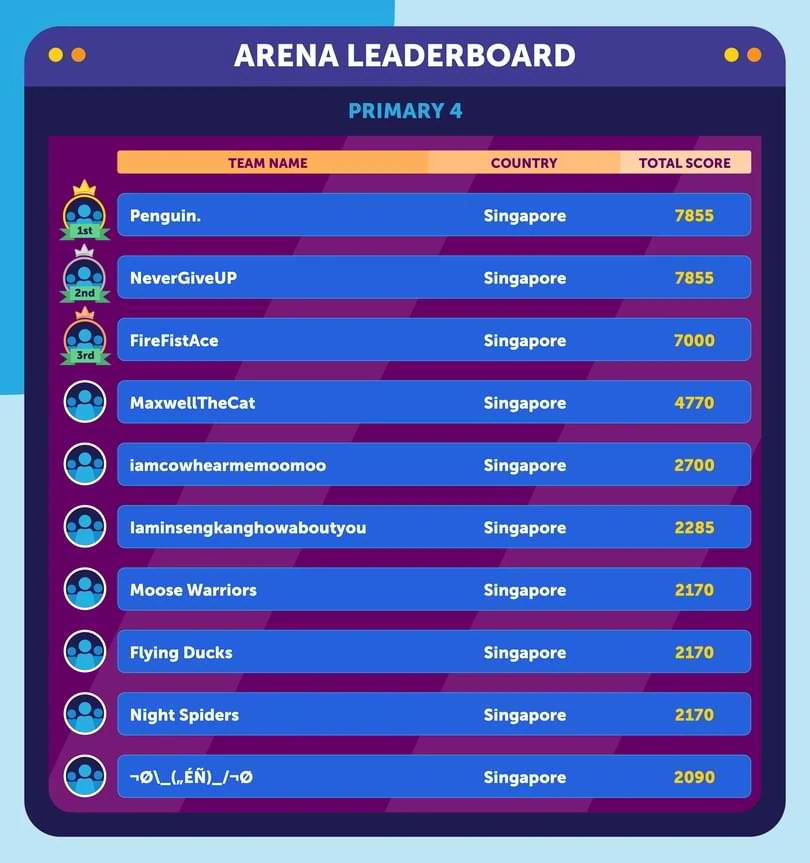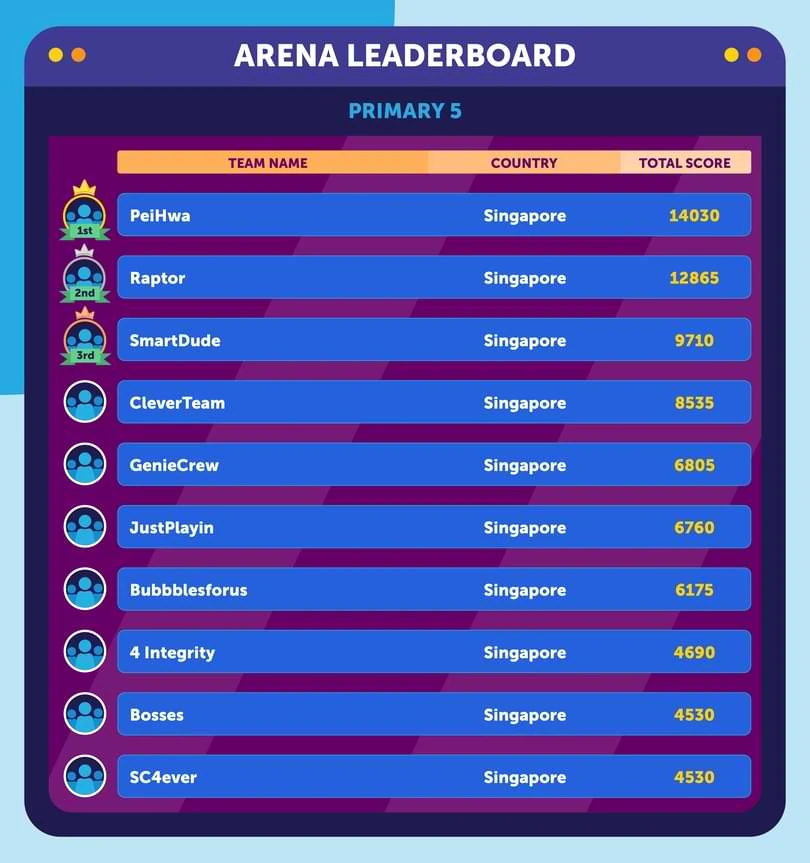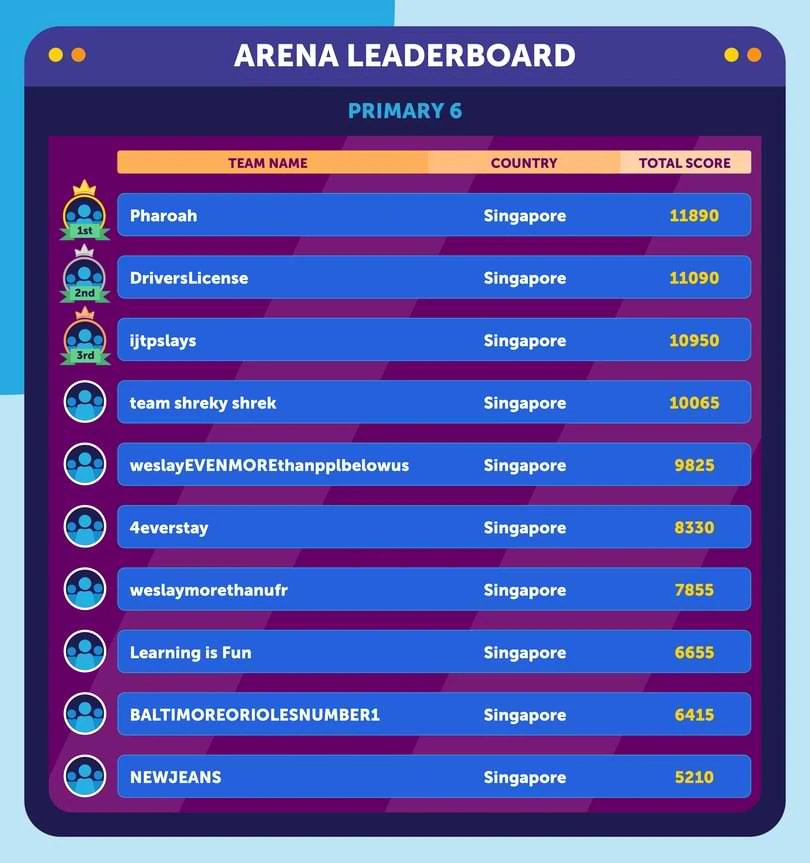 We extend our heartfelt congratulations to all the winners. Your commitment, perseverance, and relentless pursuit of knowledge are truly inspiring.
We also want to acknowledge every student who participated. Your dedication to personal growth and academic excellence is commendable. Remember, success is not merely defined by leaderboard rankings but by the progress you make and the knowledge you acquire along the way.
As we bid farewell to May, let us carry the spirit of determination and excellence into the upcoming months. Here's to a future filled with boundless success and countless victories!