Six family activity ideas for you and the kids during holidays and weekends
13 December 2021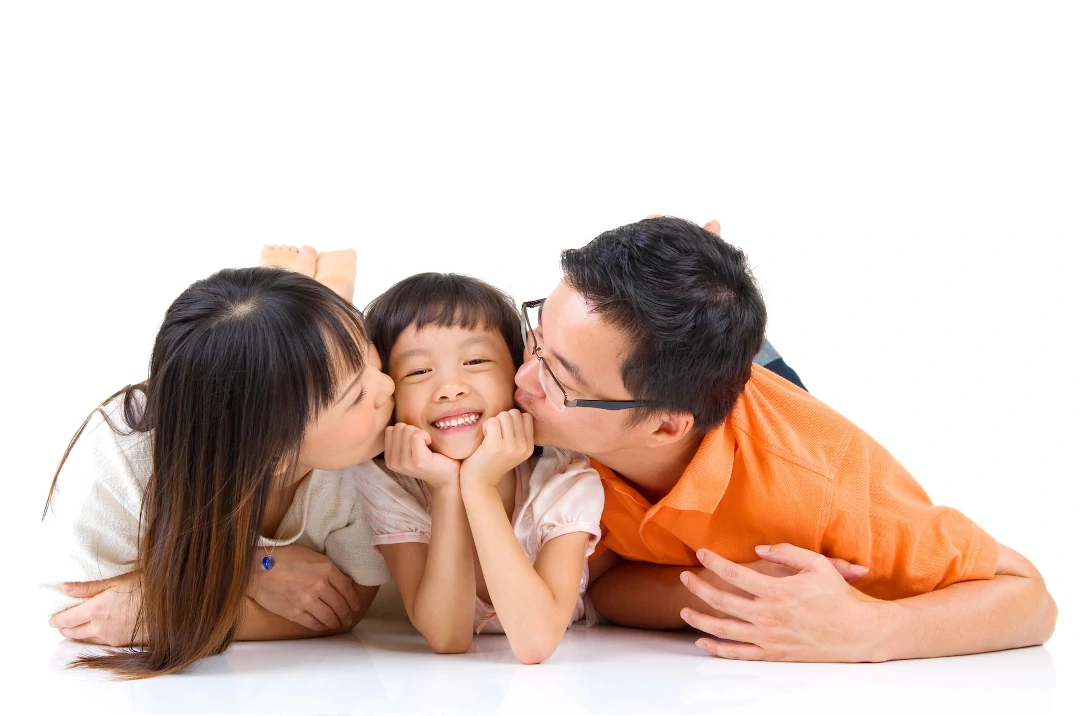 If there is a stark reality that the pandemic has slapped us with, it's that family matters more than we realise. With parents suddenly finding themselves working from home, kids studying online, and extracurricular activities being put on hold, it's given us plenty of time to reconnect with our families and discover the pleasures of spending quality time together.
But with all that said, finding new things to do together can prove difficult after a while. Not to fear - here's a list of learning and bonding activities suitable for the whole family throughout the holidays.
1.Board Games
Many of us can still recall how board games were an integral part of bonding with family and friends when we were growing up. After the advent of smartphones however, playing board games as a pastime has become a rarity since our electronic devices have proven to be much more entertaining.
With kids and parents staying home most days, the time is ripe for board games to return as a family activity. Spend a few hours in the evening challenging each other in chess, or brush up on your vocabulary together with Scrabble. And for the more adventurous, there's a whole new world of new and interesting board games to explore such as Ticket to Ride or Settlers of Catan. Whichever one you choose as entertainment, the banter exchanged while playing with your family can often lead to unforgettable memories for years to come.
2.Zoo Excursions
Most of our favourite childhood moments include a visit to the zoo or bird park with our families. After all, children naturally love watching animals going about their business. And with so many zoos and aquariums to visit in Singapore, there's potential for multiple day trips and fun bonding time with your family.
One easy choice would be the Singapore Zoo - Not only will you allow your kids the chance to see all the different animals living in it, you'll also get to relive your own childhood days walking along the same trails so long ago. Then there's the S.E.A. aquarium in Sentosa, the main attraction that showcases fantastic sea creatures.
And it's more than just about spending time together: visiting these attractions allows your children to improve their knowledge of different animals and develop an appreciation for the natural world. In addition, they'll also learn the importance of animal conservation, thanks to helpful educational content found within the zoos and aquariums.
3.Baking and Barbequing
Handling hot stoves and pans in the kitchen might be too complicated for your kids, but activities like baking and barbequing are ideal for involving them without too much fuss.
Start off by giving them easy tasks and supervising their contributions, and be sure to let them know about how important it can be - it's great for building up confidence in your children. Along the way, take this chance to reacquaint yourself with them - their behaviour, skills, personality and more.
Baking and barbequing is its own reward, of course. The delicious food (made to your standards) will make for a great meal, and your children will literally taste the results of their hard work.
4.Sports and Exercise
Sports, no matter what form, can be a great bonding activity. It can be as simple as going for a run, or if you're feeling fancy, maybe a round of tennis instead (golf is acceptable but probably not everyone's first choice). In any case, involving your whole family in a sporting activity naturally results in a happier mood, especially so when the endorphins are flowing.
The benefits go beyond that, too. Everyone stays healthy with exercise, and if you're a foodie, it's also an opportunity to tour the neighbourhood and try out all the best breakfast spots after a good workout. Win-win.
5.The Library
In this era of mobile devices and digital content, it can be easy to forget that Singapore is fortunately equipped with one of the best public library systems in the world. Indeed, library branches can be found everywhere from East to West, some possibly even within walking distance away from your home.
A trip to the library together with your family can make for a surprisingly fun outing. Haven't picked a real book in ages? Don't worry - you just might (re)kindle your love of reading when you find the perfect one in the library. But what's most important is that your children will be exposed to a whole new world of books, ready for them to dive into and be engrossed. Cultivating that passion for reading and learning is what all parents wish for their kids.
6.Grocery shopping
It's not the most unusual or glamorous activity around - in fact it's actually rather mundane - but going grocery shopping together can be pretty fun when the whole family is involved.
There's a whole range of possibilities in the supermarket: you can teach your children about what ingredients you use to cook their favourite dishes, giving them a tiny budget to teach responsible spending habits, or just let them assist with carrying items and pushing the trolley around.
Aside from the learning opportunities here, you'll still enjoy your time spent with your family because grocery shopping inherently encourages teamwork and cooperation.
Now that we're still in the midst of the end-of-year school holidays in 2021, it's worth thinking about what else we can do to spend time with our families before the year closes out and your children return to school. Desperate for more ideas? Check out our complimentary holiday guide here for more indoor activity ideas you can do with your children.
Geniebook is an online learning suite of AI-personalized ideas and tools designed to assist children from Primary 1 to Secondary 4 learn smarter and achieve better results. Developed by educators, tech wizards and designers to accelerate students' learning, you too can experience the future of learning today.