The future of education: How e-learning is revolutionising the way we learn
27 March 2023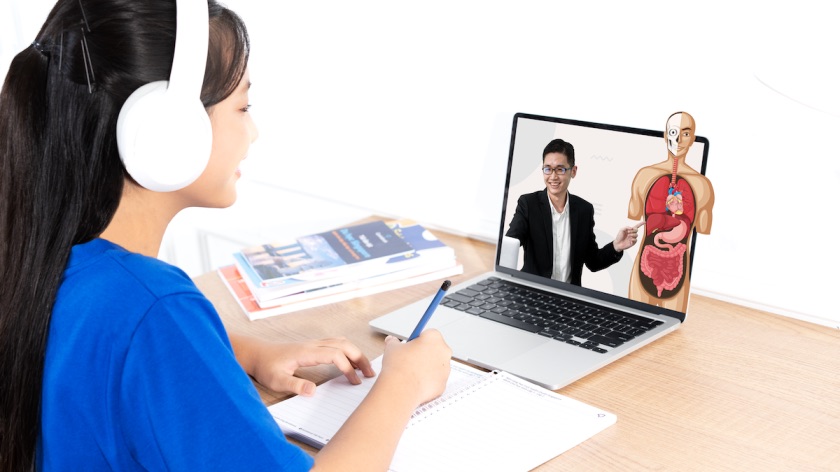 From virtual classrooms that allow teachers to interact with their students from anywhere in the world to interactive apps that make studying fun and engaging - e-learning has revolutionised the way we learn.
In this blog post, we'll explore how these new technologies are changing the face of education as we know it.
What is e-learning and how has it changed the way we view education?
E-learning offers the convenience of accessing educational materials at any time and from anywhere. This adaptable approach to learning gives students access to more resources and study options. They are no longer required to accept the one-size-fits-all approach to learning. Instead, they can attend classes at a time that's convenient for them, watch recorded lessons again when they need to revise, chat with their teachers whenever they have a question, and much more.
Essentially, online platforms provide personalised learning experiences that are tailored to the needs of individual students, ensuring a relevant and up-to-date education.
Advantages of e-learning
Flexibility
E-learning gives students the flexibility to learn at their own pace, at a location and time of their choice, allowing them to balance their commitments without compromising their education.
Parents, too, can enjoy the benefits. They can rest easy knowing their children are learning from the comfort of their own homes rather than juggling the logistics of getting them from one class to the next.
Personalisation
Each child possesses a unique set of skills and qualities, making them special in their own right. However, archaic education systems have transformed the joy of learning into conformity factories, where students are processed through the system, packed into massive classrooms, and taught in a one-size-fits-all manner.
The result? A generation of young minds forced into memorising the material given with the sole objective of passing an exam.
E-learning, on the other hand, allows students to rediscover the joy of learning. They can learn at their own pace, explore topics that interest them, and design focused sessions to strengthen weaker areas.
This novel approach to education isn't about pushing students from one level to the next. Instead, it's about drawing them in, tempting them with knowledge, and using their innate curiosity to make learning a joyous and exhilarating experience.
Accessibility
E-learning is accessible to everyone, regardless of location, age, or ability. It eliminates the barriers to education and provides an opportunity for lifelong learning.
Interactive learning
E-learning allows for interactive learning. Students can discover a world of endless possibilities as they engage with the material through dynamic videos, brain-teasing quizzes, exciting games, and much more!
At Geniebook, we've seen children fall in love with education. Many parents tell us that instead of fighting with them to study, they now have to remind them to stop solving worksheets and go out to play while there's still light. It warms our hearts to see children clamouring to see a science experiment in action or logging in daily to complete more worksheets.
If you're interested, you can read more about our innovative products and how they can help your child in these blogs blow.