Benefits of peer-to-peer learning in education
10 August 2021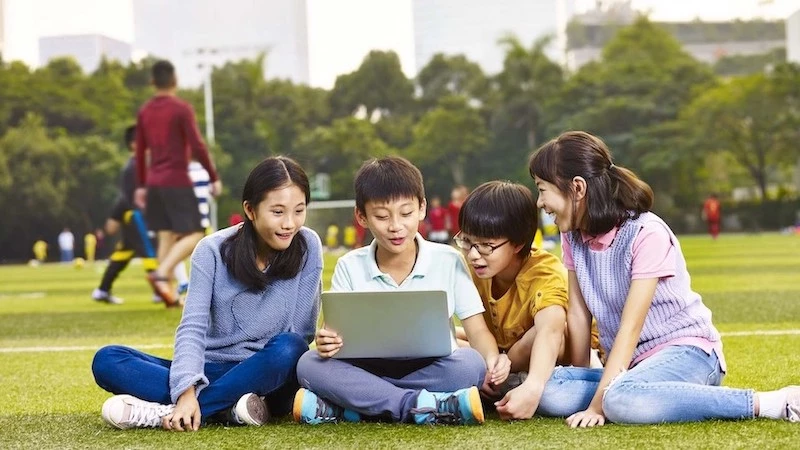 Learning from peers
Studies have found that students do better when learning with their peers. With the advent of online tools, learning with friends have expanded beyond sitting in the library or fast food outlets or cafes. While peer-supported learning will not replace the individualised support delivered by teachers and other members of the faculty, they are an important support supplement strategy.
There are many ways to introduce peer learning. Gone are the days of one-sided learning as we welcome a new era of education centred around peer instruction. There are plenty of benefits of learning from friends, which include:
Increasing participation in academic discussions.
Providing ease in asking for help in understanding concepts.
Inspiring a sense of accomplishment and personal growth.
Helping improve their grades and homework completion.
Boosting their self-confidence and help them assume greater responsibility.
The evolution of peer-to-peer learning
Online chats and virtual rooms are all becoming increasingly popular with students. Streaming services are allowing students to study while on camera with others from around the globe. Studies on this have found that students' concentration is exponentially increased, and the students complete their tasks more effectively because they are among others.
Other than streaming services, there are also chat groups on various mobile platforms that focus on subjects at different levels, like Geniebook's very own GenieAsk. A real time chat that groups students from the same level in different subject groups. These groups allow students to share pictures, or questions, that they're having trouble understanding with the rest of the members. From there, group discussions ensue, and the students can understand concepts and topics in words that they are familiar with.
However, if you are worried that peer-supported learning can place unwanted strain on your child, you don't have to be. Channels like GenieAsk are delivered under the guidance of teachers and moderators that ensure the students' discussion over topics is kept academically aligned. GenieAsk teachers conduct fun academic quizzes that are rewarded with Geniebook's famed bubble reward to balance the energy in these chats. These bubbles are collected and can be exchanged for plenty of trendy, kid-safe items on Geniebook's own Bubble Store!
Another great reason for learning through friends is that it helps students verbalise explanations, which indirectly helps them generate new knowledge. As students discuss the questions and concepts among themselves, they create a common representation of the problem posed. Upon reaching the right answer, students will be able to identify the gaps in their existing knowledge and prepare a plan to equip themselves to build upon that knowledge. A competitive streak is uncovered, and they will aspire to acquire the knowledge that they lack in order to be on par with their own peers. In their quest, they will undoubtedly be able to learn a lot more and over time, excel at topics that they previously found challenging.