Parents' guide to DSA: Includes checklist and interview questions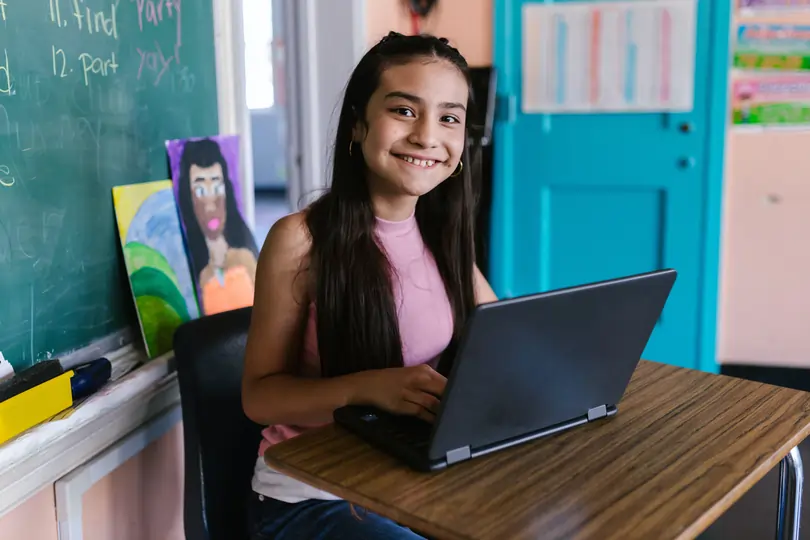 In today's competitive educational landscape, securing a spot in a prestigious secondary school or junior college (JC) can be a daunting task. However, the Direct School Admission (DSA) exercise has emerged as a beacon of hope for students with unique talents and interests. In this article, we will delve into the intricacies of the DSA program, exploring why it matters and how it can shape your child's educational journey.
Understanding the DSA program
The Direct School Admission is a unique opportunity for your child to secure a place in a secondary school even before the stressful PSLE results are out. This program, introduced in 2004, aims to promote holistic education by recognising students for a diverse range of achievements and talents, which can include sports, arts, and more when seeking admission to secondary schools.
While DSA focuses on non-academic requirements, it's crucial to remember that students still need to meet the minimum PSLE and L1R5 score requirements.
Why apply via DSA?
One might wonder why applying through DSA is advantageous. Well, here are some compelling reasons:
Gain admissions to reputed institutes: DSA offers an alternative entry route to well-known institutions, considering factors beyond academic standings.
Early entry: Through DSA, students can gain direct entry to their desired schools before taking standardised tests like the PSLE or GCE-O Levels.
Diverse talent areas: DSA caters to a wide range of talents, including sports, arts, debate, science, languages, and more.
However, it's essential to note that while DSA is a fantastic opportunity, academic eligibility criteria still apply. Your child must meet the minimum educational criteria to confirm their admission to the school.
Eligible talent areas
Students can apply for DSA based on various talents and interests, including:
Sports and games
Visual, literary, and performing arts
Debate and public speaking
Science, technology, mathematics, and engineering
Languages and humanities
Uniformed groups
Leadership roles
Keep in mind that the availability of DSA talent areas varies from school to school. It's crucial to research your child's preferred schools to ensure they align with their talents.
The selection process
The selection process for DSA can be rigorous. Depending on the talent area chosen, students may be required to provide:
A portfolio showcasing talents and achievements
Primary/secondary school results
CCA (Co-Curricular Activities) records
Additionally, students might need to attend interviews, sports trials, or auditions during the selection process. For detailed information, visit the websites of the participating DSA schools and utilise resources provided by the Ministry of Education (MOE).
What happens after admission?
Once students are notified of their successful DSA application, they must decide whether to accept the offer by a specified date. It's a commitment to study and further their talents in the chosen field at the selected school. It's important to note that students who accept a DSA offer have specific restrictions:
They cannot participate in the Secondary 1 Posting Exercise (S1 Ex) or Joint Admissions Exercise (JAE).
Transferring to another school during the program is not allowed.
Financial assistance for DSA participants
Ensuring that students from low-income households have access to these opportunities is a priority for the MOE. They offer financial aid through programs such as the MOE Financial Assistance Scheme (FAS) and Opportunity Fund. Additionally, there are scholarships available, like the Independent School Bursary (ISB) and the Edusave Scholarship for Independent Schools (ESIS).
For eligible IS students from low-income backgrounds, the UPLIFT Scholarship provides an annual financial reward of $1000.
5 Steps to prepare your child for DSA
1. Decide on the preferred school or DSA programme
The first step is crucial - help your child decide on their preferred school or DSA programme. If your child excels in sports or has a passion for performing arts, it's wise to shortlist schools that specialise in these areas. Different secondary schools have unique strengths, whether in academics, sports, character development, or music. Having a few alternatives in mind ensures your child's choices are not limited.
2. Gather relevant information
Once your child has selected a school or programme, it's essential to gather all the necessary information. Check the school's website, call the school, or visit in person to learn about their distinctive programmes, selection criteria, and important dates for trials, tests, and interviews.
3. Help your child prepare their portfolio
Your child's chosen school will likely require evidence of their abilities. For the DSA-Instructional Programme (DSA-IP), based on academic achievements, prepare your child's Primary 4 and 5 end-of-year examination results and Primary 6 mid-year examination results. If your child has participated in national competitions, such as the Singapore Mathematical Olympiad, be ready to provide records of their participation.
Building a strong CV for your child is crucial. Highlight leadership positions they've held, like being the Head Prefect, and include testimonials and recommendation letters from their primary school teachers.
4. Get ready for trials
Depending on the DSA category (e.g., DSA-Sports), your child may need to attend trials to showcase their skills. For DSA-IP, they may need to take a General Ability Test (GAT) if not in the Gifted Education Programme (GEP). Preparation for interviews with the selection panel is also essential.
5. Don't miss trial and test dates
Lastly, keep track of the trial and test dates. Missing these dates could jeopardise your child's chances in the DSA process.
Now that we understand DSA and how to apply, let's explore some questions to prepare your child for the DSA interview.
Firstly, what is DSA Interview?
To determine the suitability of DSA applicants, schools often conduct interviews as part of the selection process. In this post, we'll delve into a few typical interview questions that students might come across when going through the DSA interview phase.
Understanding the DSA interview
The DSA interview offers an opportunity for your child to shine and demonstrate why they're an ideal candidate. By being well-prepared, you can help your child gain the confidence and know-how necessary to do exceptionally well in the DSA interview and secure a spot at the secondary school they want.
Quick DSA interview tips
Here are some quick tips to help you and your child prepare for the DSA interview:
- Draft a short pitch with your child on how to answer these common questions
It's essential to have a structured response ready for questions about your child's background, achievements, and aspirations.
- Get them to practice until it becomes natural
Practice makes perfect. Rehearsing responses with your child can help them feel more comfortable during the interview.
- Engage your child in current affairs by having light conversations with them
Encourage your child to stay informed about current events and societal matters. This can help them answer questions about social issues during the interview.
Common DSA interview questions
During the DSA interview, your child may face a variety of questions. Here are some common categories:
1. About you and your background
These questions aim to understand your child's talents. Help your child prepare for inquiries about themselves, including providing a brief overview and answering questions like:
Tell me about yourself.
How would you describe yourself in one word?
What are your strengths and weaknesses?
What do you do when you're not studying?
How can you bring value to the school?
Tell me about your goals in life.
2. Your portfolio and achievements
In this part of the interview, the interviewer wants to know about your child's achievements, how they've shown leadership skills, and how they've grown personally. Your child should talk about the skills they've learned or how they've improved themselves outside of school. Anticipate questions such as:
What is your proudest achievement in school?
Share a story about when you showed leadership skills while in school.
How have you developed yourself in areas outside of academics?
Tell me about your contribution to your Co-Curricular Activity (CCA).
3. About the school and its programs
Your child should be prepared to highlight their understanding of the school, its values, programs, and unique offerings. Explain how these resonate with their interests, aspirations, and personal development. Be prepared for questions such as:
Why did you apply to our school?
Why should we accept you?
What other schools have you applied to? / Which choice is our school ranked?
4. Behavioural/situational questions
These questions check your child's soft skills, like how well they can handle different situations and challenges that come up in school. Examples of such questions include:
How would you manage your time with many CCA training and school activities?
What are some ways that you can cope with stress?
How would you handle your team members if they don't follow the group rules?
5. Social issues/Current affairs
Get your child ready for DSA interviews by asking questions that check their understanding of social issues, ability to think critically, show empathy, solve problems, and their dedication to making a positive impact. Help them highlight their strengths and do well in the selection process. They may be asked questions like:
Have you come across any recent news that grabbed your attention, and if so, why did it interest you?
If you could address any societal problem, which one would it be, and what's the reason behind your choice?
What do you think about Singapore's education system?
6. Group interviews
Group interviews may involve collaborative tasks or discussions. The questions might change, but overall, they will mainly look at how well your child can collaborate in a team, express their thoughts, and show respect for others' viewpoints.
In conclusion, the Direct School Admission (DSA) remains a highly sought-after pathway to secure your child's future in their dream school. With the right preparation, dedication, and support, your child can shine in the DSA process.